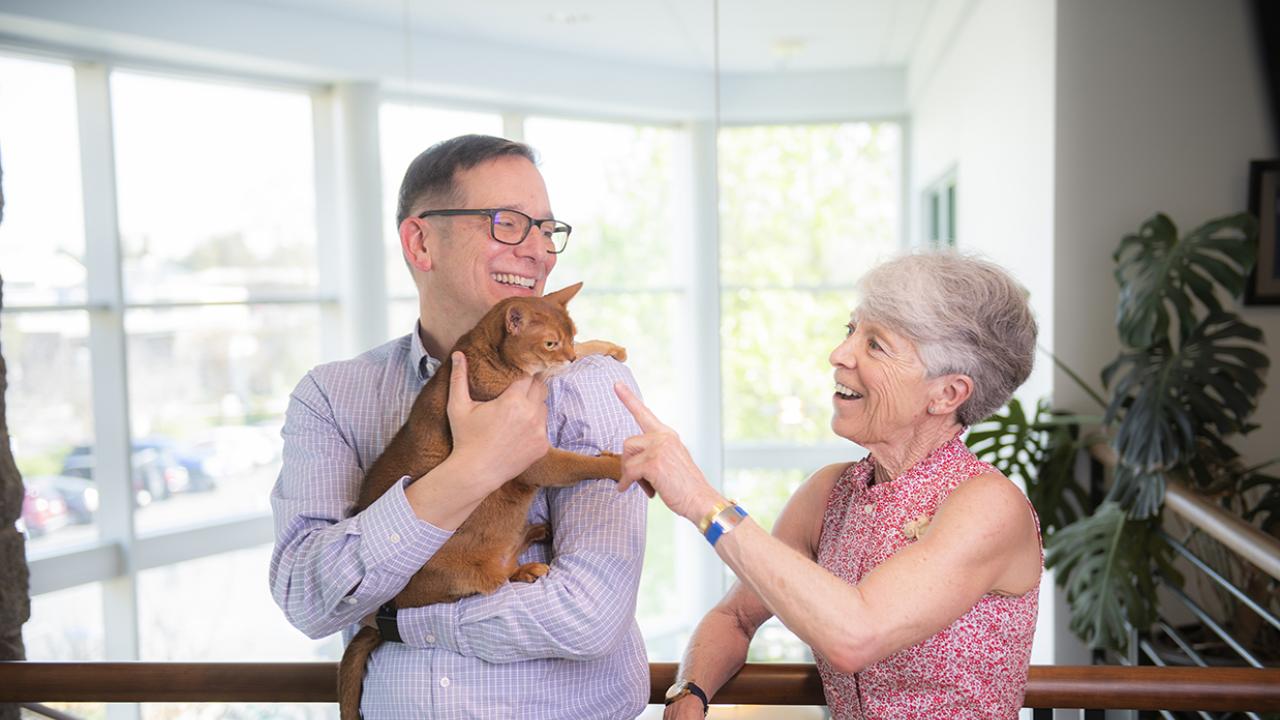 Lin Zucconi's devotion to her three Abyssinian cats is well known throughout the CCAH. She drives more than 100 miles each way to and from her home in Truckee to ensure that Doc, Itsybelle and Pinky receive the best possible care at the UC Davis veterinary hospital.
Doc and Itsybelle contracted feline herpes virus in utero that resulted in significantly impaired vision. Doc also has early stage chronic renal failure, a common disease in older cats.
"I just love cats in general and would like to do whatever I can to help make their lives healthier and happier," Zucconi said. "It breaks my heart whenever I see a cat in need of a home, or one that is ill and not well cared for."
Determined to help find preventions and cures for chronic feline diseases, Zucconi recently contributed a gift to the CCAH to establish the Zucconi Feline Family Support Fund. In addition, she is ensuring that the impact of feline health research will continue for generations through a planned gift to the CCAH.
Zucconi's passion for companion animal welfare also compelled her to serve as an advocate for feline health and medicine, and as a member of the school's Dean's Leadership Council.
"The infinite joy I receive from my cats has inspired me to support the CCAH over the years in pursuit of research breakthroughs that bring new hope for animals and their families," Zucconi said.
Tags