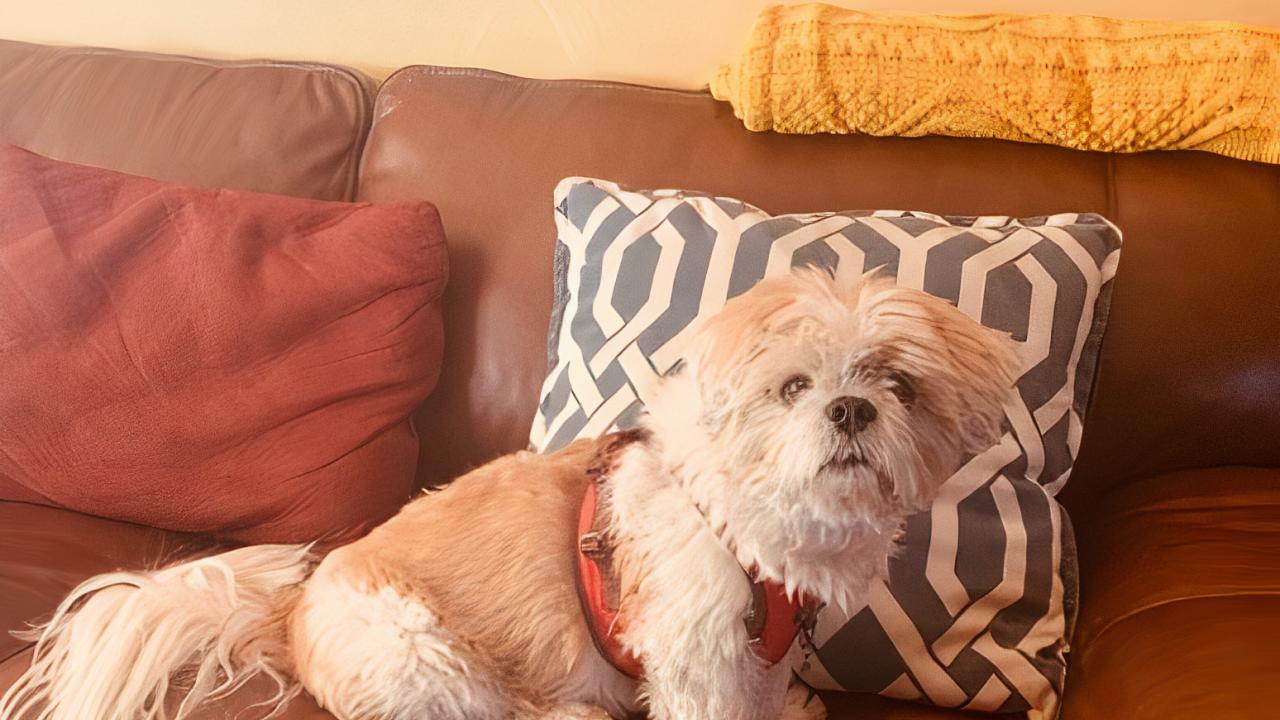 Haidee Stade had a passion for animals—especially dogs. She helped many homeless animals by volunteering at her local Society for the Prevention of Cruelty to Animals. While she passed away in 2014, her commitment to animals lives on through a legacy gift to the Center for Companion Animal Health (CCAH).
Stade enjoyed the companionship of several dogs during her life. A friend remembers her sitting in the sunny alcove of her San Francisco Bay Area home surrounded by adoring canines. Most recently, Stade shared a special bond with Coco, a Maltese mix rescue, and considered her like a child. They did everything together. One of their favorite activities was going for walks several times a day and making new friends along the way. They were well loved in their neighborhood.
Carrying out Stade's wishes, estate trustee Katie Rodden was determined to find an organization that shared Stade's dedication to improving animal lives. Rodden learned about the CCAH from a friend. After visiting the school and being impressed with the compassionate care that all patients receive, Rodden was convinced that supporting the CCAH was a fitting tribute to Stade's legacy of improving the lives of companion animals.
"This gift would have meant so much to Haidee," Rodden said. "She was an avid animal lover all her life and was drawn to helping them. She didn't like to see animals suffer."
The CCAH supports research to improve the health of companion animals in a range of areas, including cancer, genetics, anesthesia, behavior, surgery and nutrition. Completed studies have led to innovative treatments and therapy options, better understanding of disease and genetic defects, and new knowledge for improved animal health.
"Ms. Stade's gift is a wonderful tribute to her generosity and kindness to all creatures and will make a difference for countless companion animals for many decades to come," said CCAH Director Michael Kent. "We are sincerely grateful to her. By funding critical health research, she will help beloved animal companions like Coco enjoy healthier and longer lives."
Tags