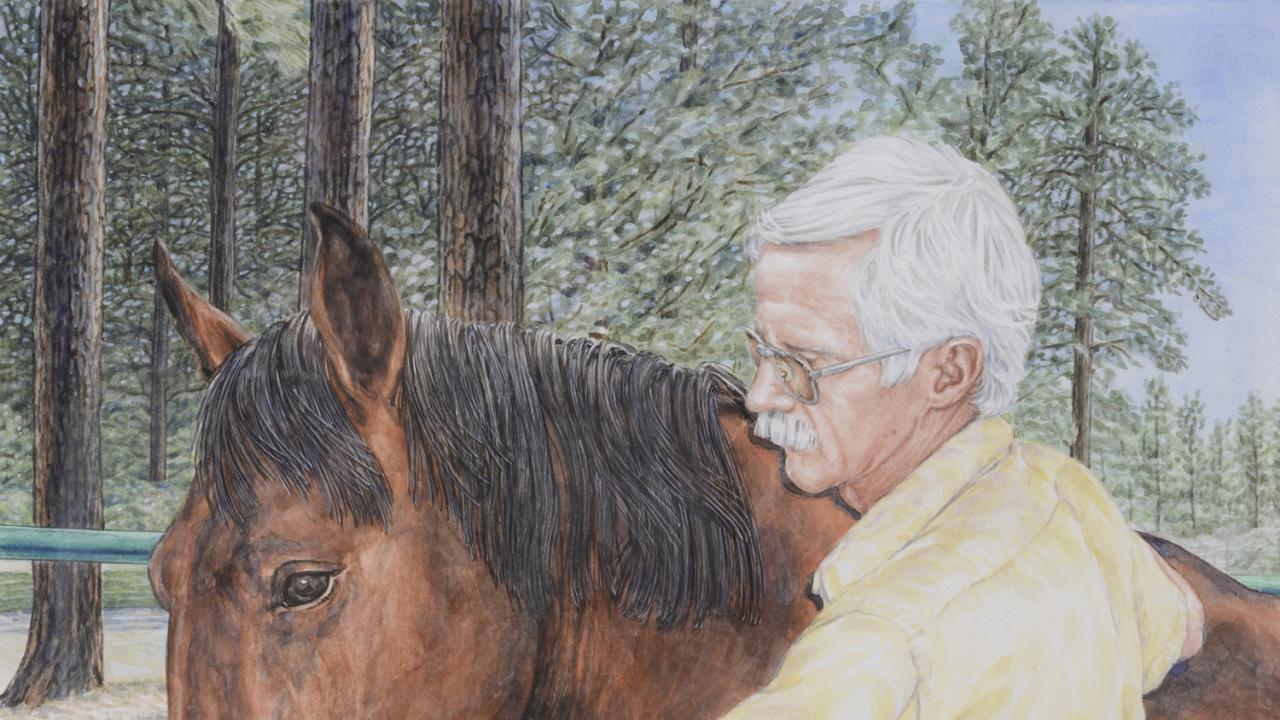 Grateful clients, Bob and Colleen Haas appreciate the decades of exceptional care their veterinarian and friend, the late Dr. Paul Miller '71 provided for their horses. To honor him, the Haases contributed a gift to name the Paul Miller Rounds Room in the Equine Performance Center (EPC), envisioned as part of the master plan for the new UC Davis Veterinary Medical Center. 
"Paul exemplified the best of UC Davis veterinary medicine. His brilliance, expertise and compassion as an extraordinary veterinarian were equally matched by his human kindness," Colleen said. "His care of our horses over many years and the privilege of knowing him were gifts that we will treasure forever."
Dr. Miller practiced large animal medicine in Siskiyou County since the 1970s. Well-known and respected, he loved the area's open land as much as he loved the animals and clients he served.
Among Dr. Miller's greatest strengths were his excellent communication and collaboration skills. A fitting tribute, the Paul Miller Rounds Room will provide a space designed to foster these skills. Veterinarians, residents, students and staff will be able to come together to discuss cases and consider the latest treatment options—supporting the highest quality of equine care and helping train future veterinarians.
To ensure that exceptional care continues well into the future, the EPC will include a new arena and gait analysis capability for lameness evaluations. The facility design includes state-of-the-art force-plate and video analysis, not available in many veterinary settings, and opens a new avenue to improved performance through the application of clinical research. For more information, visit vetmed.ucdavis.edu/giving/vmc.
If you would like to honor someone special through a naming opportunity, please contact our Advancement team at 530-752-7024.
Tags