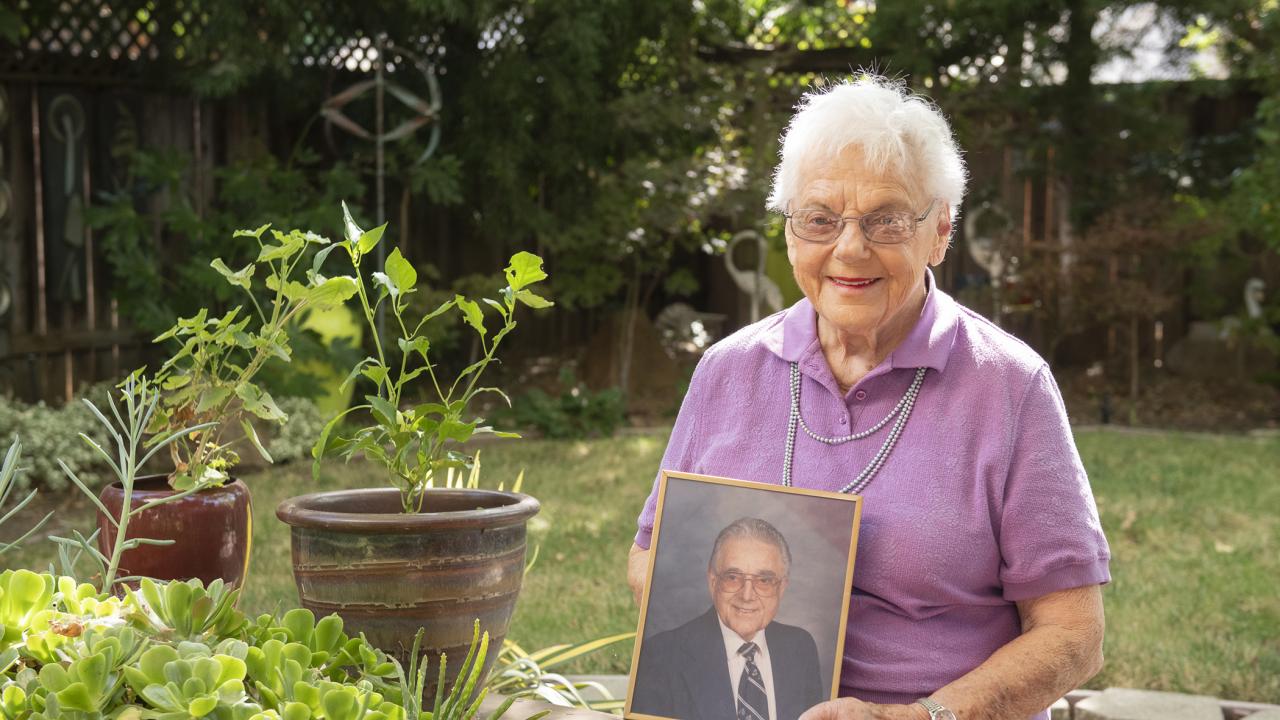 Harold "Hal" Parker was a proud member of the Class of 1952—the school's inaugural graduating class of 42 students, nearly all World War II veterans. He was pivotal in building the foundation for excellence in veterinary medicine at UC Davis, starting with the groundbreaking ceremony for Haring Hall in 1948.
Thanks to a gift from his wife, Annette, Dr. Parker's legacy will continue to help the school break ground. One of the major projects planned for the future Veterinary Medical Center (VMC) is the Small Animal Clinic East Wing. The consultation room located on the clinic's second-floor emergency suite will be named "In honor of Harold R. Parker, DVM, Ph.D. & Annette D. Parker."
"The School of Veterinary Medicine meant so much to Hal," Annette said. "I couldn't think of a better way to honor his legacy of dedication, innovation and vision than creating a philanthropic opportunity at the new Veterinary Medical Center, at the number one veterinary school in the nation."
As an undergraduate, Parker was founder and president of the Pre-Veterinary Association and instrumental in spearheading the effort to locate the School of Veterinary Medicine at UC Davis. After a series of livestock disease outbreaks during the 1930s, agricultural producers, legislators and the community pushed for the establishment of a veterinary institution in California. In 1948, then University of California President Gordon Sproul presented Parker with a shovel gilded in blue and gold, and commissioned him to conduct the groundbreaking of Haring Hall.
In one of his memoirs, Parker recounted that 1949 was another monumental year for him—completing his first year of veterinary school and marrying the love of his life, Annette. After graduation, the couple moved to Watsonville, California, where Parker maintained a private practice for four years before returning to Davis to pursue a Ph.D. in animal physiology and to raise his family.
Parker joined the school's faculty as a physiologist in 1960. During his 27-year career at Davis, he played a dynamic part in the development of modern veterinary medical specialties, including intensive care, and emergency and critical care services at the teaching hospital. His innovative work also transcended boundaries through collaborations with human medicine specialists, contributing to hemodialysis and hip replacement for people.
Since its establishment, the school has educated nearly 6,000 DVM degree graduates and addressed societal needs by working to benefit the health of animals, people, and the environment in California and beyond. The VMC will transform excellence in veterinary medicine and will be built to promote clinical innovation, cutting-edge research, and compassionate healing.
Is there someone special that you wish to honor? Please consider a philanthropic opportunity at the UC Davis Veterinary Medical Center. For more information, contact us at 530-752-7024 or visit vetmed.ucdavis.edu/giving/vmc.
Tags