New Clinical Trials Leadership at UC Davis
Discover Clinical Trials at UC Davis
The Veterinary Center for Clinical Trials (VCCT) at the UC Davis School of Veterinary Medicine welcomes Drs. Krystle Reagan, DVM, PhD, DACVIM (SAIM) and Robert Rebhun, DVM, PhD, DACVIM (Oncology) as new co-directors of the center. Focused on support of evidenced-based treatment for diseases and injuries, the VCCT's groundbreaking translational research is aimed to evaluate novel therapies and approaches in order to improve treatments for veterinary and human patients. Drs. Reagan and Rebhun, both veterinary clinician scientists, bring a wealth of experience in the field and are currently conducting clinical trials that may revolutionize treatments for some of the most challenging diseases.
Dr. Reagan is currently part of a team of UC Davis veterinarians conducting clinical trials on new treatments for feline infectious peritonitis (FIP). One of those trials has successfully placed a cat's FIP into remission. A board-certified internal medicine specialist, Dr. Reagan's research focus is in the assessment of novel therapeutics for companion animal infectious diseases, as well as the development of rapid diagnostic tools, including the use of artificial intelligence for clinical decision making. Her role as co-director will include oversight of clinical trials in internal medicine, neurology and neuroscience, cardiology, ophthalmology, and other non-cancer-related studies.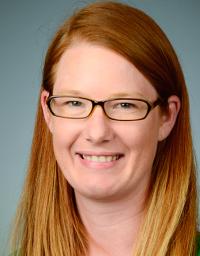 "I'm looking forward to building on the successes of our clinical trials team and further advancing veterinary medicine by engaging with outside partners and School of Veterinary Medicine faculty to study novel treatments for veterinary diseases," said Dr. Reagan.
Dr. Rebhun's experience in oncology research and clinical care is helping to bridge benchtop and cageside therapies. He is currently leading a multi-institutional clinical trial that is pioneering a new cancer treatment that stimulates the immune system defenses against some cancers in dogs. The trial is a result of collaborative research between the UC Davis schools of Medicine and Veterinary Medicine through the Comprehensive Cancer Center's Comparative Oncology Program, and positive results may lead to new approaches for treating cancer in humans. As co-director, Dr. Rebhun will lead cancer-related trials, which encompass roughly half of the VCCT trials.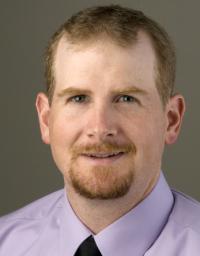 "The VCCT has benefitted from outstanding vision and leadership since its inception," Dr. Rebhun stated. "Taken together with recent generous philanthropic support for the center, we now have expanded capabilities to support grantsmanship, industry partnerships, and investigator-led trials by assisting in the design, implementation, and oversight of successful and impactful veterinary clinical trials. I am excited for this opportunity to work with Dr. Reagan and the established VCCT team in order to continue building this center as a resource aimed to improve veterinary and human health."
As co-directors of the VCCT, Drs. Reagan and Rebhun will serve as liaisons between granting agencies, industry partners, biotech companies, and other funding sources to link the talents of veterinary researchers and ensure that the most groundbreaking clinical trials happen at UC Davis. They will also serve as a resource to on-site investigators looking to design new clinical trials and ensure the structure and function of the VCCT works for the entire team.
"The VCCT takes benchtop basic science from within UC Davis and from our industry partners and applies it to veterinary patients experiencing naturally occurring diseases and injuries," stated Dr. Joshua Stern, Associate Dean for Veterinary Medical Center Operations. "I am excited to see how Drs. Reagan's and Rebhun's leadership will continue to help the VCCT advance the field of veterinary medicine and novel therapies."     
The center serves a wide variety of clinical trial interests, from small intramural projects from clinician scientists that require assistance due to their high clinical commitment, to large, sponsored projects that bring cutting-edge innovation to UC Davis veterinary hospital clients and patients. Administrative responsibilities conducted by the co-directors and a dedicated team of trial coordinators and veterinary technicians allow veterinary scientists to focus on innovative translational research and compassionate clinical care.
"With this new leadership, we hope to see expansion of new trials and the delivery of new therapies to market," said Dr. Stern. "But we are also excited about the future expansion of physical space of the VCCT in the coming year as part of our Veterinary Medical Center campaign."   
Other exciting clinical trials making headway in the VCCT include a recently completed study for a clinical trial discovering new therapies for hypertrophic cardiomyopathy, improving the health of kittens with hypothyroidism, assessing a treatment for oral squamous cell carcinoma in cats, stem cell treatments for various equine diseases and injuries, and assessing stem cell therapy to treat spina bifida in bulldogs, which led to a world's first application of a new treatment for the disease in babies.
#   #   #
Primary Category
Tags