UC Davis Veterinary Hospital Recognizes Outstanding Staff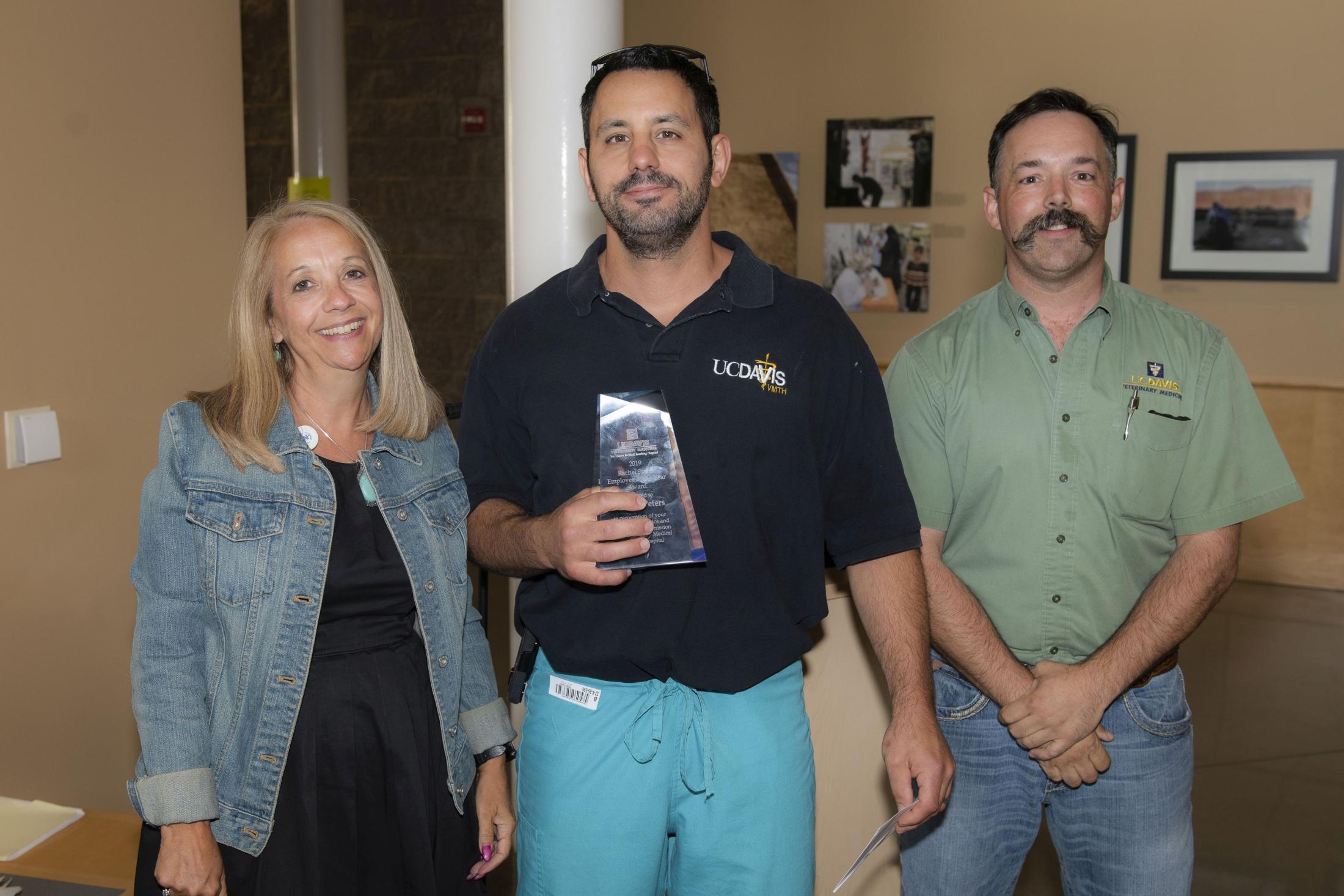 Staff members of the UC Davis veterinary hospital were recently recognized for their dedication to providing the best customer service and contribution to clinical care. Five awards were handed out during the annual hospital staff awards presentation.
The Rachel Smith Award goes to the hospital's top outstanding staff employee. It is named for Rachel Smith, a lead staff member in the Clinical Pathology Laboratory for many years. She worked side-by-side with Dr. Oscar Schalm to develop the field of veterinary hematology. In 1985, on the occasion of Rachel Smith's retirement, it was decided to establish an annual award in her name.
This year's recipient of the Rachel Smith Award is Jason Peters, RVT, RLAT. Peters' "can do" attitude sets an example for others to follow in the Diagnostic Imaging Service and throughout the hospital.
"If you see something that needs to be done, do it," stated Peters upon accepting the award. "Lead! Set the example."
When the hospital's CT machine needed a new large animal table, Peters took the initiative to lead the project.
"We set out to acquire a new large animal table for CT," said Peters, noting that the existing table has been in use at UC Davis for 30 years. "Due to our room configuration, however, we could not purchase a pre-existing table. So, we decided to build our own."
Peters proceeded to work with the UC Davis College of Engineering and a carbon fiber manufacturer to create a state-of-the-art table that weighs only 100 pounds, but can handle up to 10,000 pounds in any given area.
The table has been in place at the hospital for more than a year, and is successfully utilized nearly every day.
Other VMTH award winners include:

Large Animal Clinic Staff Award
"Sass" Catherine Miller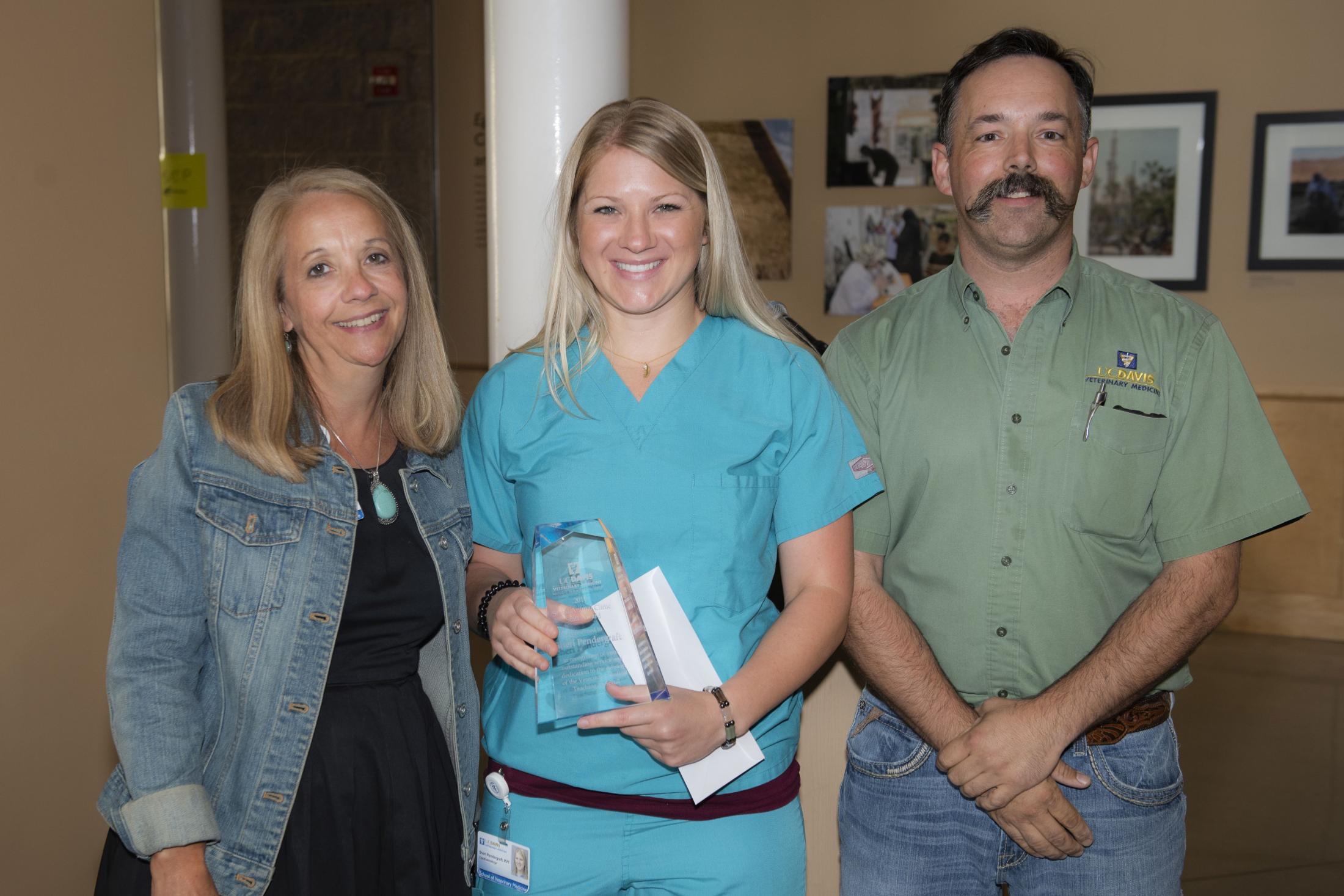 Small Animal Clinic Staff Award
Sheri Pendergraft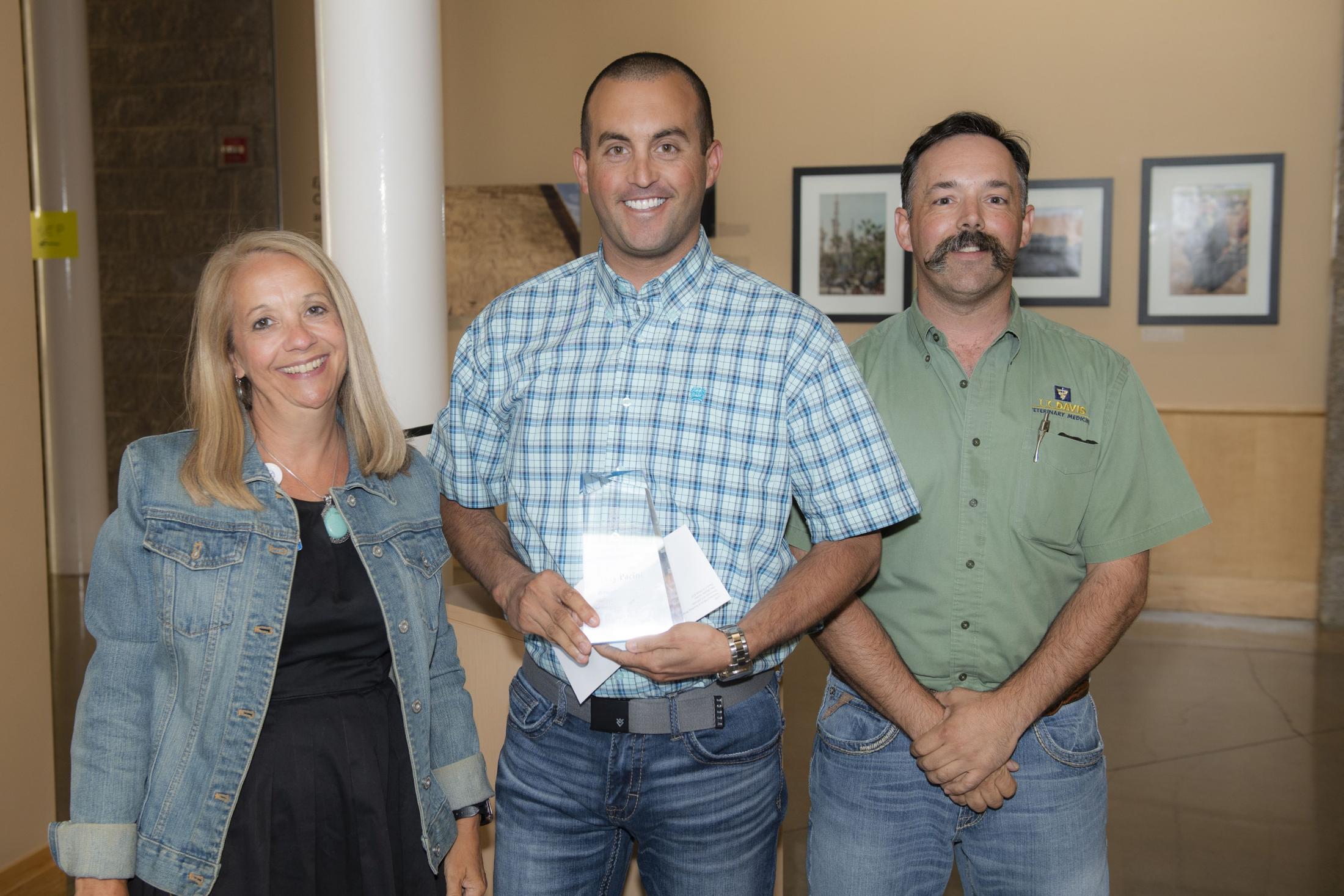 Client Services/Administrative Staff Award
Joey Pacini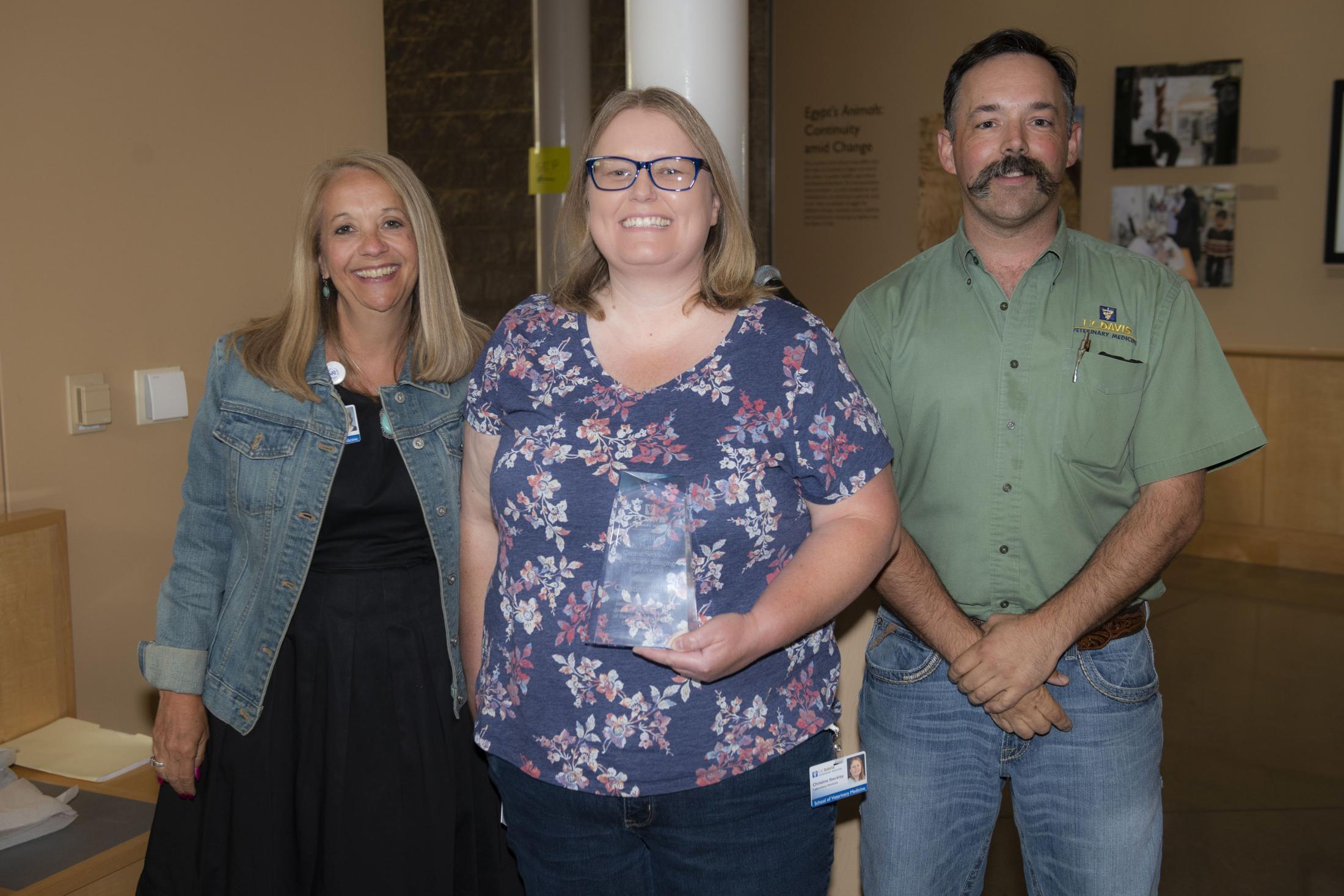 Lab/Pharmacy/Central Services/Diagnostic Imaging Staff Award
Christina Steckley
Primary Category
Tags