Continue the Tradition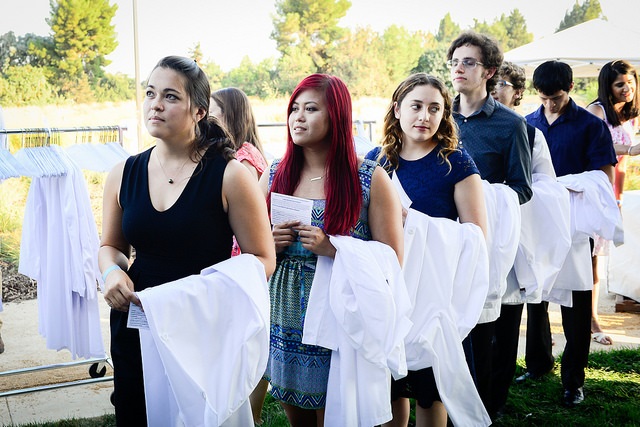 Reunions are a wonderful time to reconnect with classmates and mentors, visit old haunts and make new memories.
As you reflect on your time as a student, we welcome you to continue an alumni tradition of sharing words of encouragement, advice, or wisdom with this year's incoming students, the Class of 2025. 
Your words will be handwritten on a card that will be placed in the pockets of the white coats the incoming students receive at the annual White Coat Ceremony (this year a virtual event due to COVID-19).
Click HERE to submit online.

If you prefer to mail your note in, please send it to:
UC Davis School of Veterinary Medicine
Office of Advancement
PO Box 1167
Davis, CA 95617-1167
Deadline to submit is July 31, 2021.