DVM Program
The School of Veterinary Medicine at UC Davis is home to approximately 600 bright, talented, energetic and dedicated professional students studying to become the next generation of veterinarians.
The mission of the DVM program is to provide exceptional educational experiences, grounded in evidence-based, best practices in veterinary medical education, preparing competent, confident graduates to begin careers advancing the health of animals, people, and the environment. 
The professional curriculum at UC Davis is a four-year program of academic study and clinical skills training leading to the Doctor of Veterinary Medicine degree. Each student is provided with a broad foundation of knowledge and skills in comparative veterinary medicine, before choosing a species-specific stream in small or large animal. Following this, the flexible design allows students to focus on careers in small animal, large animal, equine, livestock, zoologic or mixed animal practice as well as poultry, laboratory animal, aquatic medicine, pathology, public health or research.
Consistently ranked at the top among the "best veterinary schools in the nation" by U.S. News & World Report, and in veterinary science internationally by QS World University Rankings, the School of Veterinary Medicine is a leader in veterinary medical education with a curriculum built on sound educational theory, designed and delivered by eminent faculty who are leaders in their fields.
---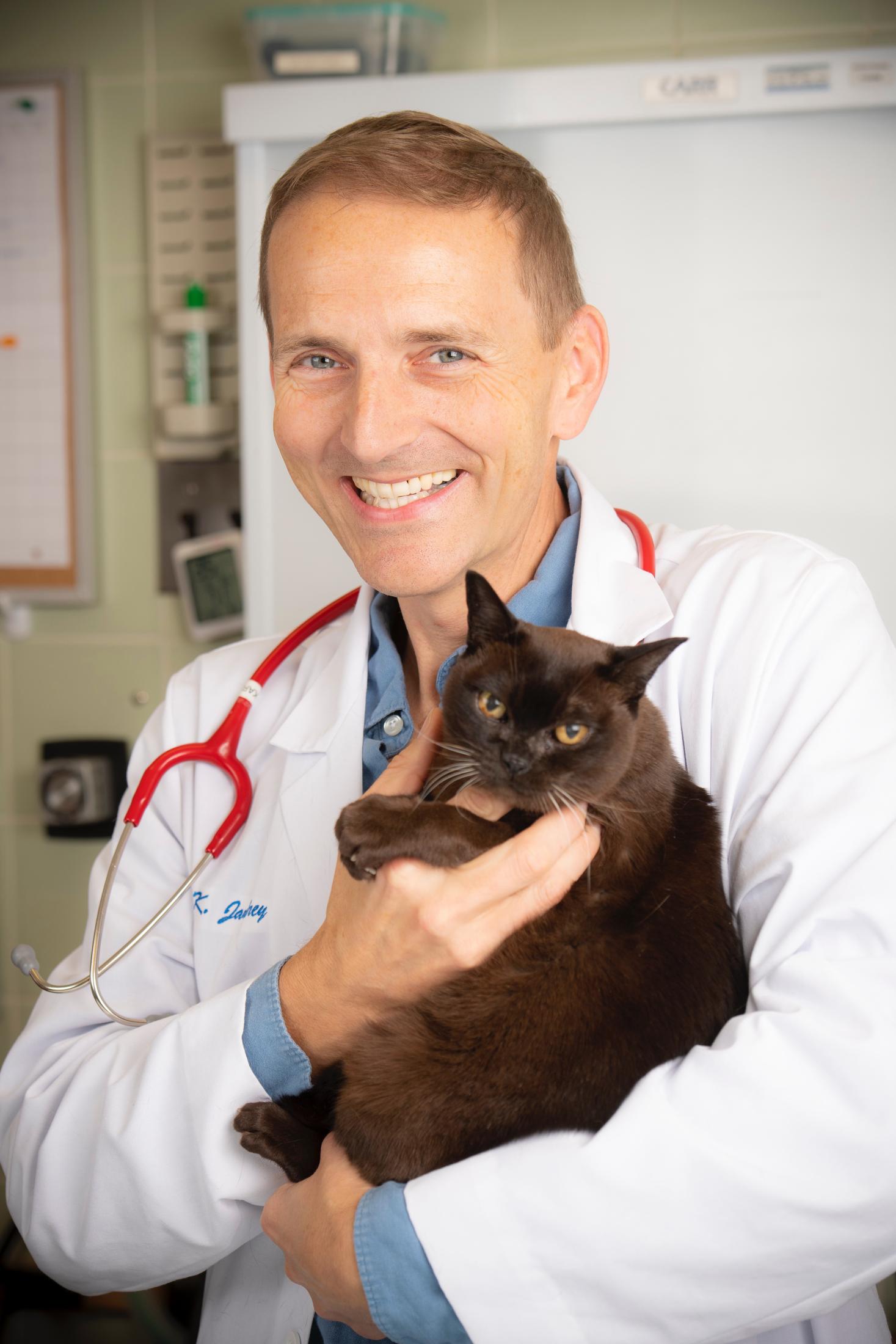 Thank you for your interest in the School of Veterinary Medicine at the University of California, Davis. This is a very exciting time to consider veterinary medicine as a career. As the opportunities in veterinary medicine continue to expand and evolve, you will never find a dull moment in any facet of this wonderful profession. The opportunities at UC Davis to study with the thought leaders, book authors, One Health game changers, research and discovery champions, and clinical specialists will present new avenues and challenge you to redesign your path and future role as a health professional.  

Our education will prepare you for every facet of critical thinking, problem solving, and life-long learning. With a well-honed blend of basic and clinical science, our challenging curriculum blends educational styles from traditional lectures to small group inquiry, as well as experiential laboratories both on campus and out in the world. It will be one of the most difficult yet rewarding four years of your life.  

Someone once said that nothing worthwhile is easy. I know that my veterinary education was, and still is, the hardest thing I have yet to complete. I continue to learn every day from my faculty and staff colleagues, students, patients and the humans to whom they are attached. Because of my training, friendships, and professional rewards, I am reminded every day that I made the right choice. I am very lucky to help humanity and feel good about every experience.  

Please read through the extensive DVM Admissions information on our website as it will answer the majority of your questions. You will find the FAQ section particularly helpful. If you would like to tour our Veterinary Medical Teaching Hospital, visit their website.  

Please feel free to contact us if you have specific questions. My team and I look forward to receiving your application and considering you for admission to our DVM program in the near future.