Students Receive Scholarships in Bovine Medicine
Congratulations to fourth-year students Lauren Gentle and Nathan Yerian on their scholarships from the American Association of Bovine Practitioners (AABP). The awards were presented at the annual meeting last week. They both received AABP Foundation Bovine Veterinary Student Recognition Awards sponsored by Merck Animal Health ($5,000 each). The purpose of the AABP Student Recognition Award is open to veterinary students who are interested in dairy and/or beef veterinary medicine.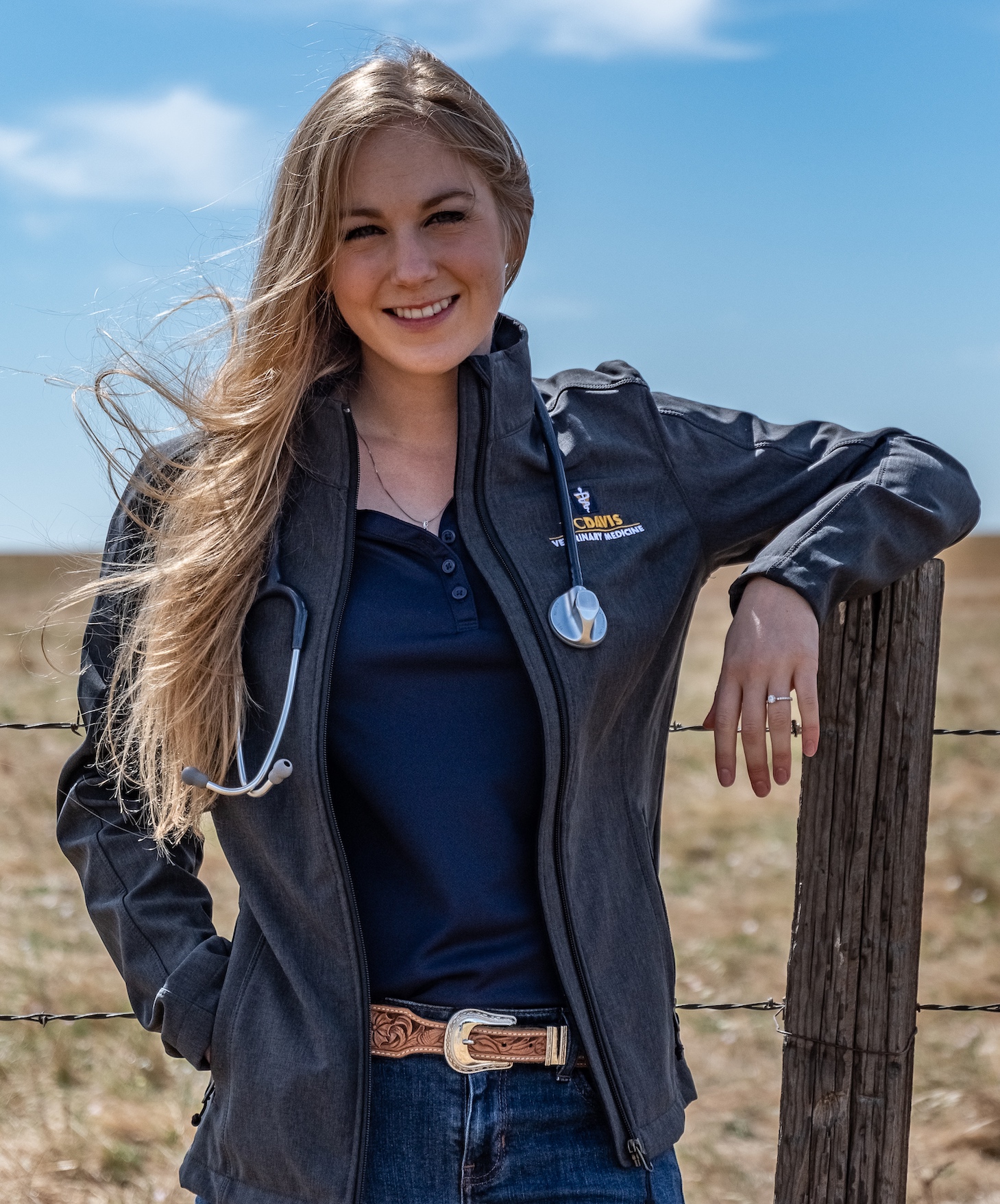 "Being awarded this scholarship not only provided monetary support for the expenses of veterinary school, but it also gave me a new sense of confidence going into the field of bovine medicine," Gentle said. "Over the last four years, I have worked so hard, dedicating every summer and free weekend to improving my clinical skills in the field, leading public education and outreach events, and mentoring young women interested in livestock species. It feels incredible to be recognized for the work I've put in, as well as the passion I have for this profession and for cattle. I may not know exactly where I'll be headed after graduation in the spring, but thanks to the UC Davis School of Veterinary Medicine and AABP, I do know that I have the great fortune of getting to spend the rest of my life advocating for food animal species and fulfilling my dreams of becoming a great veterinarian."
Yerian was also awarded an AABP Foundation-Zoetis Scholarship ($5,000 and a $750 travel stipend for those students attending the conference).The purpose of the AABP Foundation/Zoetis Scholarship is to attract adequate numbers of well-trained veterinarians to enter food animal practice, in general, and bovine practice, specifically. It is necessary to develop and offer various educational enrichment opportunities to attract students to concentrate in the bovine area of practice and to produce a well-trained practitioner who is prepared to meet the needs of the 21st century. The American Association of Bovine Practitioner Foundation /Zoetis has established educational enrichment opportunities to recruit outstanding students towards careers in bovine veterinary practice and to provide them with unique educational experiences to maximize their preparation for bovine practice of the future.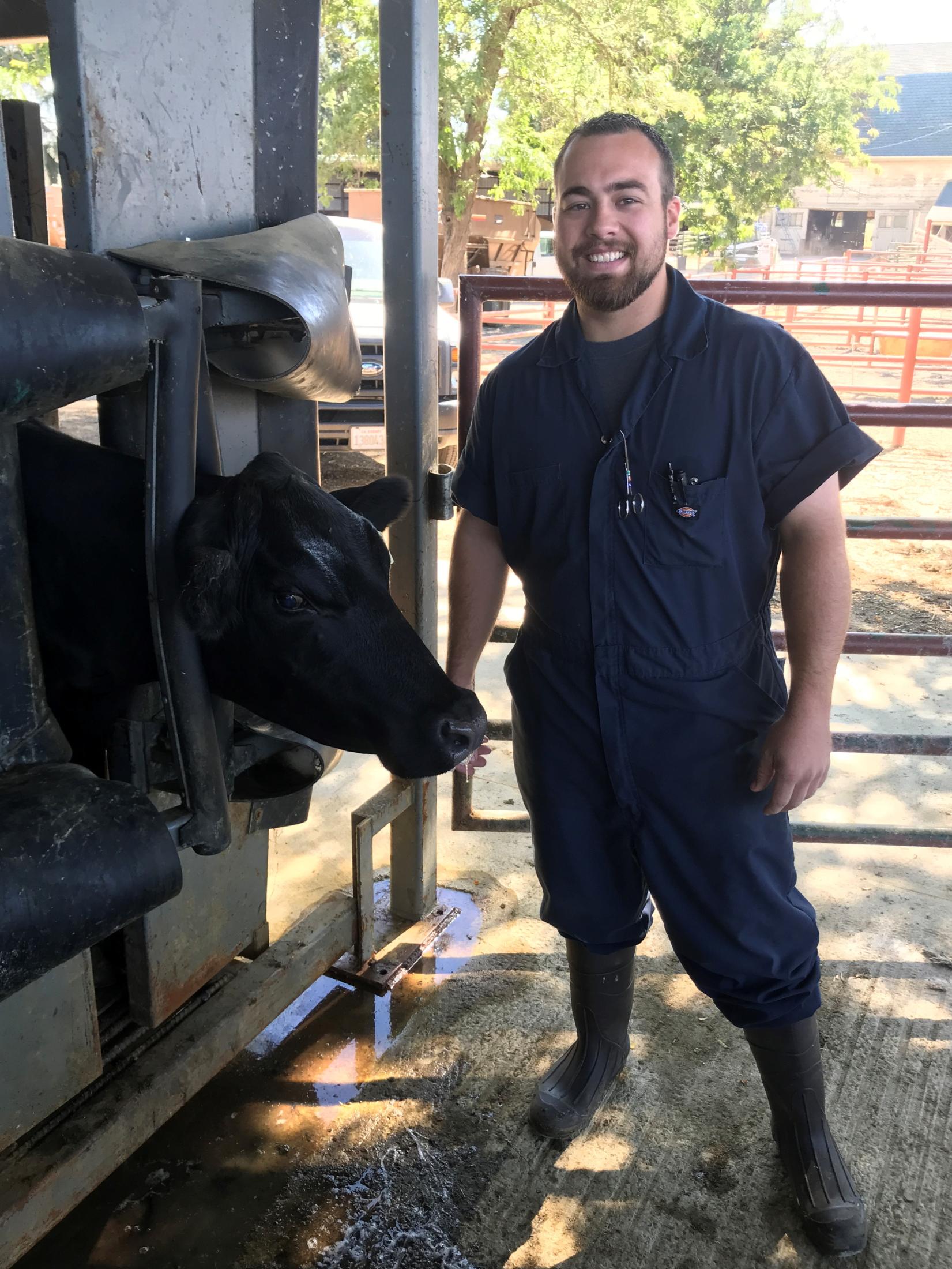 "This support not only allows me to minimize the amount of student loans I take out, but it also allows me to participate in networking opportunities," Yerian said. "As I continue through my final year of the DVM program, networking with prospective employers as well as potential clients is of extreme value and importance to me. Scholarships like these allow me to focus on my education, network with professionals, and take advantage of opportunities to build relationships within the industry I am entering."
Just over $275,000 in scholarships, awards and other support was awarded to veterinary students and graduate veterinarians at the 2019 AABP Annual Conference held September 12-14 in St. Louis, Mo. The awards, funded by AABP members, AABP partners and the AABP Foundation, will enable recipients to further pursue their careers in bovine medicine. 
Primary Category
Tags