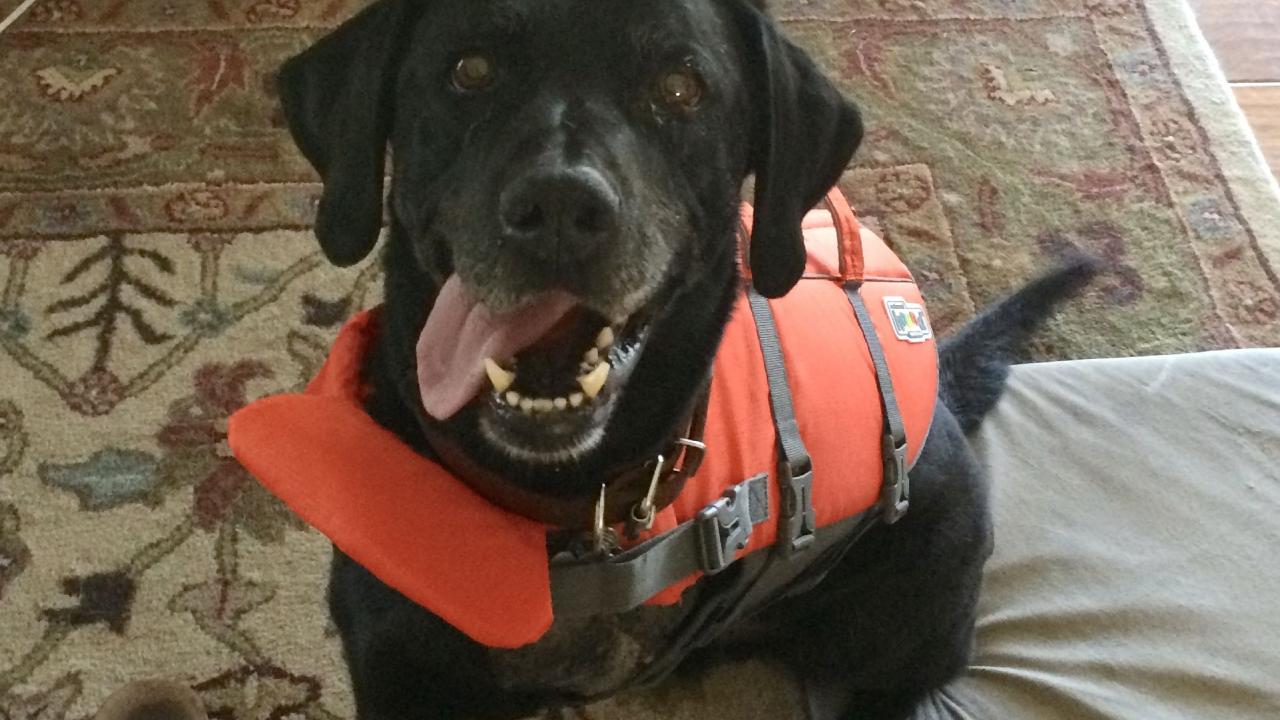 Sawyer, a 10-year-old male Labrador retriever, had his front left leg removed after cancer (hemangiosarcoma) was discovered in his left scapula. Since hopping around on three legs takes a bit more energy than before, he naps a little more now, but other than that, he's still his sweet goofy self.
Sawyer enjoys trips to lakes, rivers, and the ocean – swimming is his favorite and now he gets to wear a super cool life jacket! For Halloween, he was Peg Leg the Pirate...he embraces the TriPawd life.
Sawyer's care was made possible, in part, by a generous grant from the Blue Buffalo Foundation's support of the Petco Foundation pet cancer treatment program at the UC Davis veterinary hospital. The grant helps support treatments for domestic companion animals suffering from cancer. The project is designed to support pet parents of modest means or pet parents whose pets provide a service to others.
"We are all so immensely grateful for the Petco Foundation's and Blue Buffalo's generous grant, which allowed us to proceed with Sawyer's surgery," said his owners. "We couldn't have done this without their help. We are also so incredibly grateful for the veterinary team a UC Davis who provided the best care for Sawyer, from start to finish."
Category
Tags