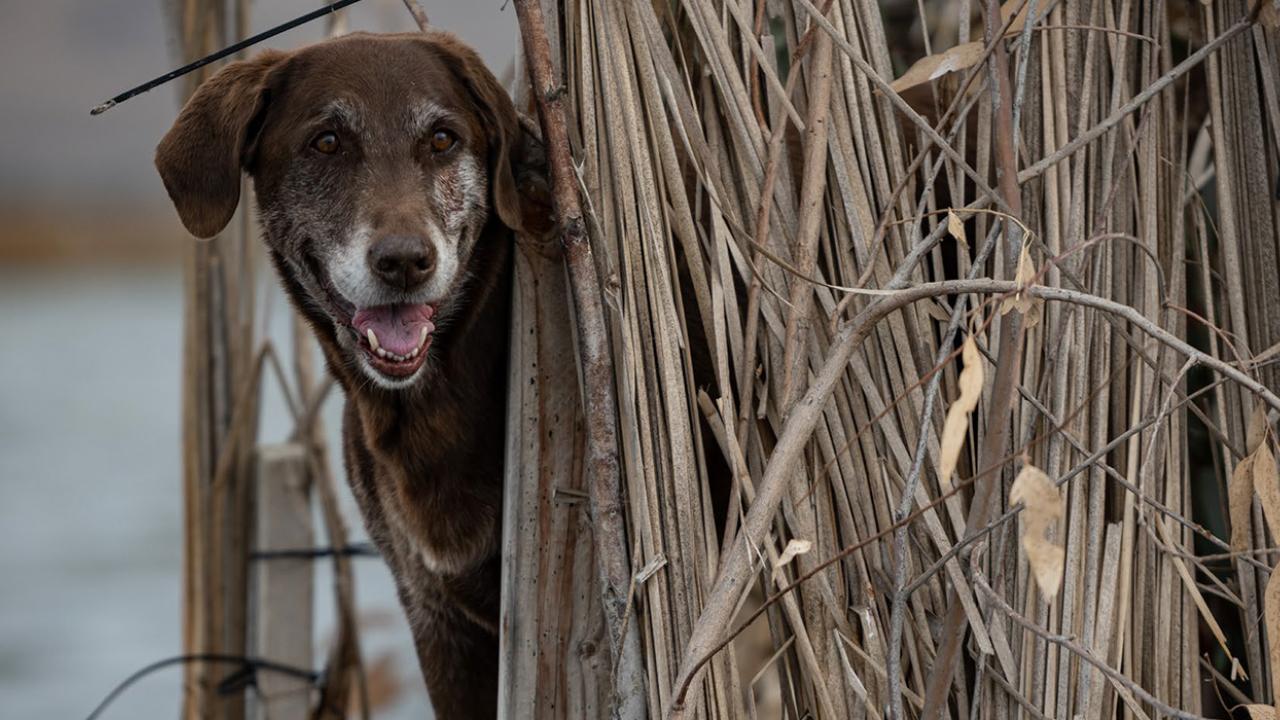 As a bird dog, Josie is one of the best. The 9-year-old chocolate lab goes everywhere with her owner and is a popular guest at the Cordelia Duck Club, tucked away in the Suisun Marsh.
She is very social, extremely good at her sport and would really be missed if she weren't around.
In June, her devoted owner noticed she was bleeding slightly around her chin. An exam revealed a small growth on the roof of her mouth. Like oral melanoma in humans, Josie's cancer was aggressive by the time it was discovered.
Josie was given only two to four months to live.
Read full article in UC Davis Comprehensive Cancer Center's magazine, Synthesis
Category
Tags