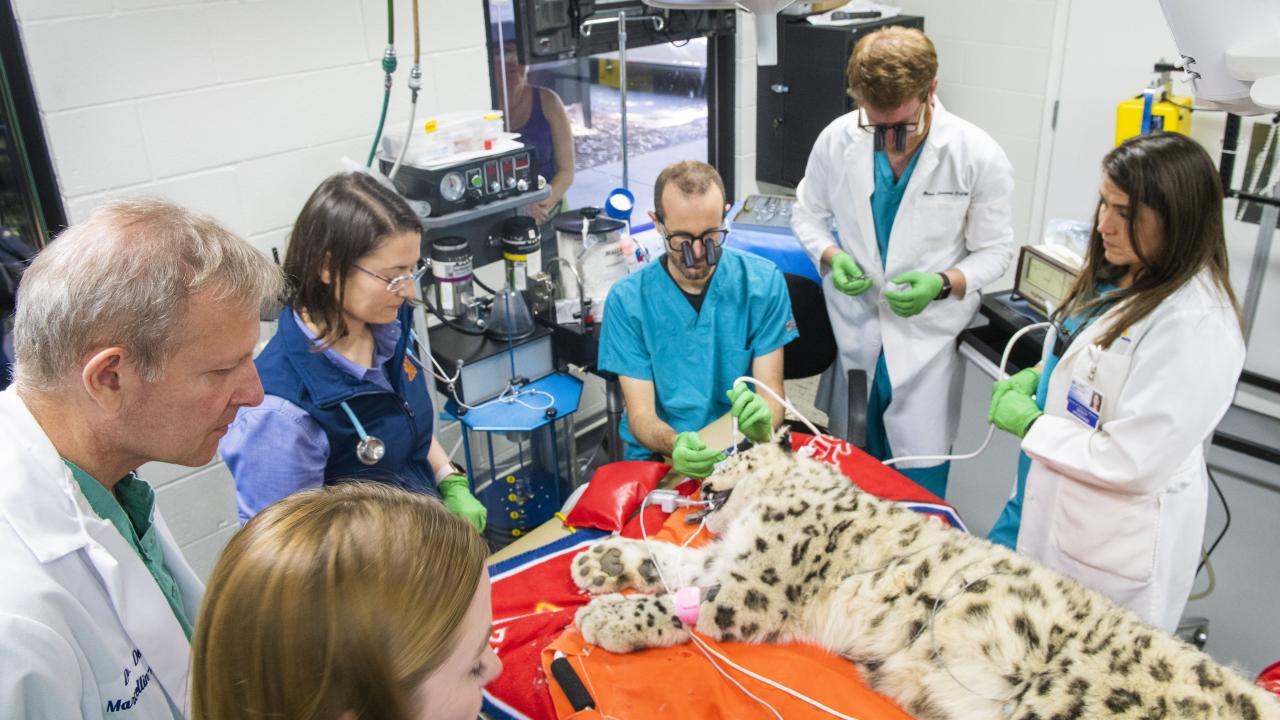 Four residents from the UC Davis veterinary hospital recently took home research awards from the 2019 American College of Veterinary Internal Medicine (ACVIM) annual conference. As one of the largest veterinary conferences in the world, ACVIM receives resident research submissions from some of the best and brightest young minds in veterinary medicine.  

Winners from UC Davis included:
•    Suzanne Clergue – Resident I: Large Animal Medicine (Livestock)
"Impact of Conservation Methods on the Quality of Rumen Juice Before Transfaunation in Dairy Cattle"
•    Lisa Edwards – Resident III: Large Animal Medicine (Equine)
"Phosphorylated Neurofilament Heavy Subunits as an Antemortem Biomarker in Equine Neurodegenerative Diseases"
•    Weihow Hsue – Resident II: Cardiology
"Reliability of Measuring of Left Atrial Size in Dogs with Subclinical Myxomatous Mitral Valve Disease"
•    Maureen Oldach – Resident III: Cardiology
"Acute Pharmacodynamic Effects of Pimobendan in 22 Client-Owned Cats with Hypertrophic Cardiomyopathy"
These awards showcase the veterinary school's worldwide leadership position in academic and clinical training. The school invests considerable resources in its clinical training program, as residents study under faculty mentorship and play vital roles in case management. As the Veterinary Medical Center comes to fruition in the near future, it will bring with it new opportunities for specialists to advance animal health.
Thanks to donations to the School of Veterinary Medicine's various research centers, UC Davis residents have the ability to pursue a vast array of research subjects. Drs. Hsue's and Oldach's projects were funded by the Center for Companion Animal Health, and Dr. Edwards' study was funded by the Center for Equine Health.
UC Davis, with the largest resident training program of any veterinary hospital in the country, is able to offer unique research and publishing opportunities not available elsewhere to veterinarians pursuing advanced training at teaching hospitals. Currently, 115 house officers (residents, interns, fellows) receive advanced training at the hospital in one- to four-year programs as they train to become board-certified specialists.
#   #   #
Category
Tags