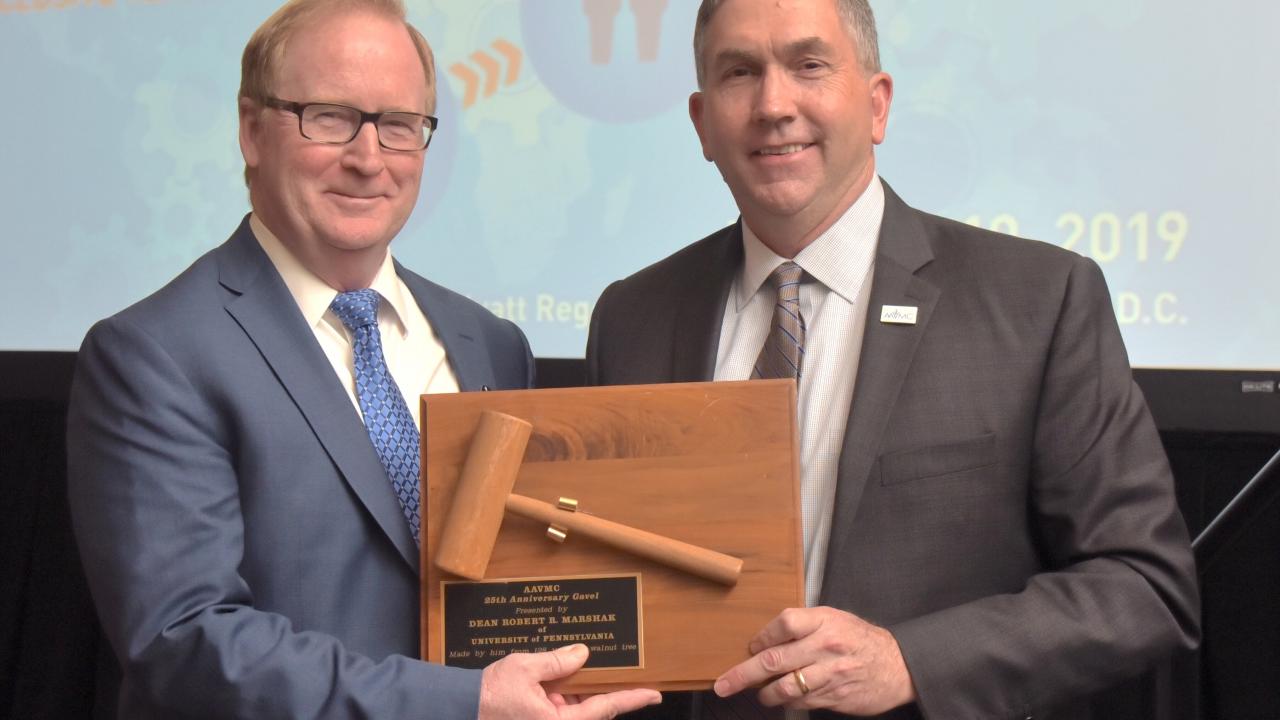 Michael Lairmore, D.V.M., dean of the University of California, Davis, School of Veterinary Medicine, has been appointed president of the Association of American Veterinary Medical Colleges (AAVMC). Lairmore, a veterinarian and scientist who is a member of the prestigious National Academy of Medicine, will serve a one-year term through March, 2020.
"I am proud to have this opportunity to lead the AAVMC, the association that unites efforts worldwide to advance veterinary education," Lairmore said. "By advancing veterinary education, the association is improving healthcare for animals and humans, to the benefit of society."
The president provides leadership and direction to the AAVMC Board of Directors, which determines the mission and strategic direction of the association and provides oversight of the organization. The AAVMC is a nonprofit membership organization working to protect and improve the health and welfare of animals, people and the environment around the world by advancing academic veterinary medicine. Members include 49 accredited veterinary medical colleges in the United States, Canada, the Caribbean Basin, Europe, Australia, New Zealand and Mexico.
In addition to the president, who serves a one-year term, the association has a permanent chief executive officer, Andrew Maccabe, D.V.M., J.D., who leads the association.
"Dean Lairmore is an experienced and accomplished veterinary medical educator and scientist who brings a great deal of passion and dedication to his work," said Maccabe. "He's made some extraordinary contributions in academic veterinary medicine and we look forward to a year of continued progress and success during the year ahead."
The presidential transition occurred during the 2019 AAVMC Assembly, which was held during the AAVMC's Annual Conference underway in Washington, D.C. March 8-10, 2019. The conference, themed "The Science of Building Inclusive Teams," attracted more than 300 registrants. The meeting also included the AAVMC's annual Advocacy Day, where more than 150 educators visited with Congressmen and Senators on Capitol Hill to advocate for various issues in academic veterinary medicine.
In the coming months Lairmore will work to raise the profile of the veterinary medicine profession through communications and public appearances. In late March, he will give a speech at the Veterinary Medical Association of Chile (COLMEVET) regarding the role of veterinarians in disaster preparedness.
Category
Tags