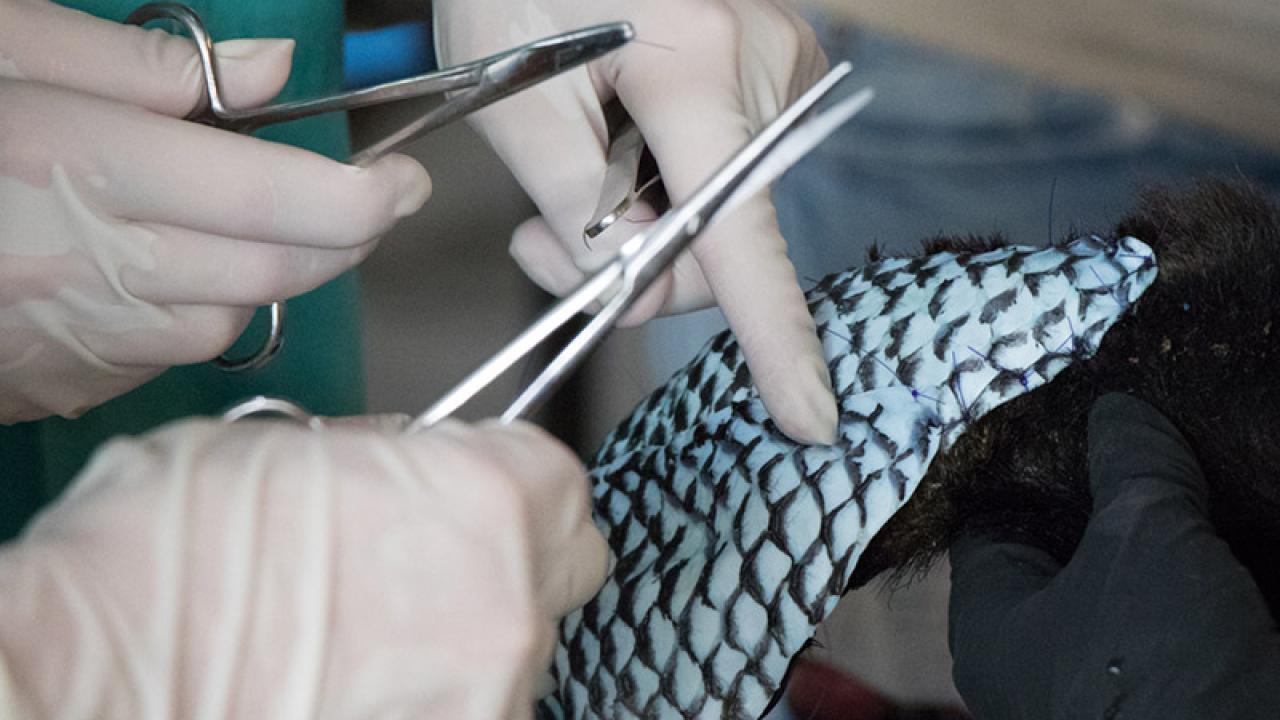 State wildlife officers and a UC Davis veterinarian have again used fish skins and other novel forms of pain management to treat a wild animal: a bear cub injured in the Carr Fire.
Jamie Peyton, chief of the Integrative Medicine Service at the UC Davis Veterinary Medical Teaching Hospital, used tilapia skins as bandages on the burned paws of a year-old cub discovered last week by a PG&E contractor near Redding. She also used cold laser therapy, acupuncture and a salve to ease the bear's pain, the California Department of Fish and Wildlife said.
Read more from UC Davis.
Category
Tags