Contact
Equine Surgery and Lameness Service
Telephone
(530) 752-0290
Location
UC Davis Health Science District
VMTH
1 Garrod Drive
Davis, California
Equine Surgery and Lameness Service
Welcome to the Equine Surgery and Lameness Service at the UC Davis Veterinary Medical Teaching Hospital. We offer a wide range of soft tissue and orthopedic diagnostic, surgical and other therapeutic options for horses, including lameness evaluation and diagnosis, general surgical procedures, minimally-invasive surgery, general and advanced orthopedic surgery and advanced fracture repair.
Our surgical faculty and resident veterinarians carefully evaluate each patient before providing a diagnosis and plan for treating the problem. If surgery is judged to be the best option, we provide the most advanced surgical techniques available, including minimally-invasive approaches such as arthroscopy, laparoscopy, thoracoscopy, endoscopic laser surgery and lithotripsy. In addition, we use regenerative medicine techniques (stem cells, bioscaffolds, stromal vascular fraction, platelet-rich plasma and bone marrow aspirate concentrate) for treating soft tissue and orthopedic injuries and joint disease. Decisions regarding the surgical approach and techniques to be used—whether traditional or minimally invasive—are always made with the goal of optimizing patient outcome.
General surgical procedures are offered for oncology, dentistry and sinus conditions, upper respiratory disorders, and conditions involving the skin, abdominal, thoracic, reproductive and lower respiratory systems of horses. Case management is optimized by having direct communication and consultation with respective specialty services to provide the most comprehensive care for all surgical disorders.
Clinical Activities and Procedures
Lameness Evaluation
Faculty and resident veterinarians in our Equine Surgery and Lameness Service perform complete evaluations on horses of all types with a variety of lameness or performance problems. Lameness evaluations include a detailed physical examination and careful observation of the horse in motion. Flexion tests and local anesthetic diagnostic nerve or joint blocks are typically used to localize the source of lameness. More elusive lameness problems may benefit from the use of nuclear scintigraphy as a screening tool to narrow down their origin. Once the lameness is localized, imaging techniques such as radiographs, ultrasound, CT or MRI may then be used to definitively diagnose the underlying problem and to determine the optimal approach to management and treatment of the lameness.
Minimally-Invasive Surgery
Minimally-invasive surgical techniques are used wherever possible to decrease recovery time, improve healing and minimize complications. These procedures require video cameras and specialized instruments that allow very detailed examination and treatment of internal structures. Arthroscopy is used to evaluate and remove bone chips, injured cartilage and soft tissues within joints. Laparoscopy is used to diagnose and treat problems in the abdomen and can include removal of ovaries or retained testicles, evaluation of chronic colic, and biopsy of various abdominal organs. Endoscopic laser surgery is used to treat problems in the upper respiratory tract and esophagus or to treat cysts within the uterus.
Stem Cell Therapy
A large proportion of our equine patients are now treated with regenerative medicine techniques, which include fat- and bone marrow-derived stem cells, synthetic bioscaffolds, stromal vascular fraction, platelet-rich plasma, and bone marrow aspirate concentrate. Injuries that may benefit from stem cell therapy include tendon, ligament or joint injuries and bone fractures. Our faculty is continuously refining these novel therapeutic approaches based on peer-reviewed published research.
Advanced Fracture Repair
In addition to traditional repair techniques for simple fractures, we use the most advanced orthopedic techniques and a team approach to providing optimal patient care. We assess the fracture configuration and blood supply using computed tomography (CT) before selecting the best treatment methods, which include novel implants such as the locking compression plate and Acutrak® screw and regenerative medicine techniques to speed healing. Specialized anesthetic and sling recovery techniques help ensure a successful surgery and recovery and state-of-the art therapies are used for pain control and prevention of support limb laminitis. We are continually seeking new ways to improve the success rate and outcome for horses with these life-threatening injuries.
Sling Support
The Anderson Sling and the UC Davis Large Animal Lift are invaluable tools in the hospital to facilitate "sling recoveries" of anesthetized horses, reducing the risk of injury during recovery. Although the sling is most commonly used for horses that have undergone fracture repair, it is often used for horses that need special assistance in standing during recovery from general anesthesia. The Anderson Sling also serves as a post-operative support system for horses with critical orthopedic conditions and those at risk of developing support limb laminitis. The VMTH is equipped with hoists that are strong enough to lift draft horses, with hospital personnel thoroughly trained in the safe and efficient use of the Anderson Sling.
Hospital Care
Patient care at the VMTH is provided 24 hours/day by trained and dedicated personnel. Our facilities include a 40-stall barn, a 10-stall intensive care unit (ICU), a neonatal ICU, and an isolated infectious disease ICU. We follow stringent procedures with regard to infectious disease control to prevent the spread of infection. We also provide ongoing surveillance of all hospitalized patients to minimize the risk of infections.
Other Specialties
Other procedures offered include the diagnosis and treatment of upper respiratory conditions, sinus disease and dental abnormalities; surgical oncology; reconstructive surgery; minimally invasive surgical techniques such as arthroscopy, laparoscopy, and laser surgery via fiber optic endoscopes; and performance testing of equine athletes.
---
Faculty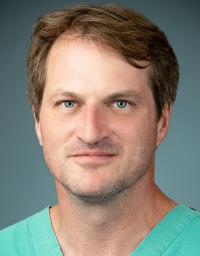 Scott Katzman, DVM, DACVS
Associate Professor - Chief of Service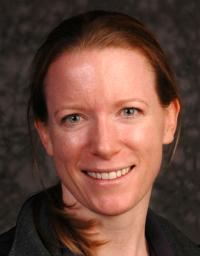 Julie Dechant, DVM, MS, DACVS, DACVECC
Professor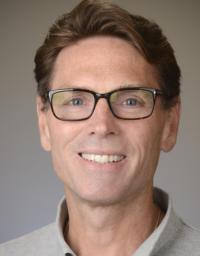 Larry Galuppo, DVM, DACVS
Professor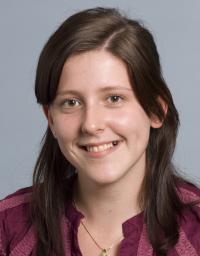 Isabelle Kilcoyne, MVB, DACVS
Associate Professor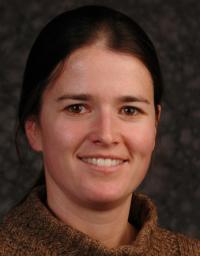 Sarah le Jeune, DVM, DACVS, DECVS, DACVSMR, CVA, CertVetChiro
Associate Professor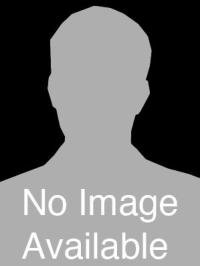 Cailey Nichols, DVM, DACVS
Staff Veterinarian
---
House Officers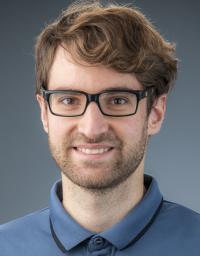 Mitja Miklavcic, DVM
Resident III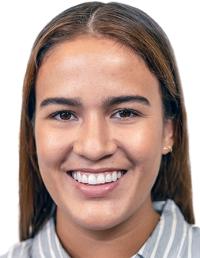 Stephanie Ortiz Gutierrez, DVM
Resident I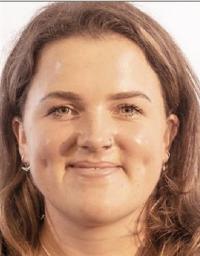 Bridget Ratliff, DVM
Resident II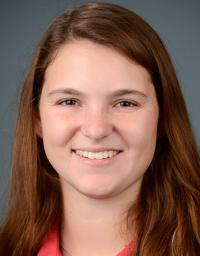 Laurel Saldinger, DVM
Resident II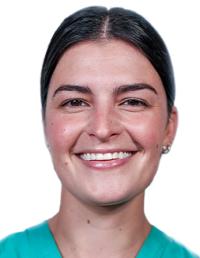 Katy Nelligan, DVM
Intern
---
Staff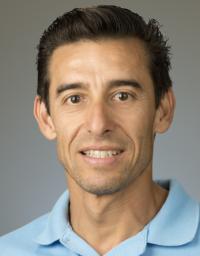 Gabe Gil
Service Coordinator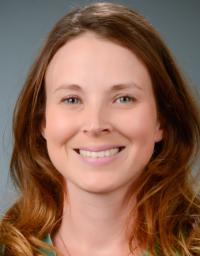 Amy Ellebrecht, AHT