Veterinary Genetics Laboratory Maintains Highest Level of Accreditation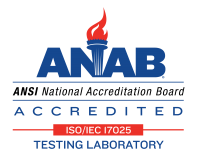 The UC Davis Veterinary Genetics Laboratory (VGL) recently maintained the highest level of that can be achieved by testing laboratories. The ISO/IEC 17025 annual accreditation was renewed by the American National Standards Institute National Accreditation Board (ANAB), the largest multi-disciplinary accreditation body in the western hemisphere, with more than 2,500 organizations accredited in approximately 80 countries.
VGL's dedication to meeting the highest quality standards is the result of its ability to perform precise and accurate testing on every sample submitted.    
ISO/IEC 17025 is the specific international standard for which VGL is now annually accredited and specifies the requirements for competency to carry out its high-quality, accurate laboratory testing. The accreditation sets the standard for the laboratory's general operational management and quality control relating to genetic testing.
VGL's annual assessment by ANAB ensures clients can be confident in the exceptional animal genetic testing services provided and that the laboratory continues to advance animal health.
Primary Category
Tags