At this time, The Endo Lab is accepting samples for all tests, including DHP by mass spec.

Do not use the US Postal Service, as the campus mail room is closed. Use Fed Ex or UPS.

Office staff is limited, so we recommend that you do not require a signature upon receipt.

Please check the status of shipping companies in your own county or country before shipping, and do not ship samples to arrive on weekends or holidays.
Clinical Endocrinology Laboratory
The Clinical Endocrinology Laboratory is a non-profit, self-funded service unit, within the Department of Population Health and Reproduction that proudly serves veterinarians, owners and others managing all manner of species from a variety of local, national and international institutions including universities, zoos, research laboratories, and private practice. The lab continues a long and distinguished history of developing, running and interpreting hormonal assays, in particular reproductive hormones, for pregnancy and disease in males and females.
FORMS:
LABORATORY INSTRUCTIONS & ASSAY RESULT INTERPRETATIONS (pdf)
SAMPLE SUBMISSION FORM (pdf)
SAMPLE SUBMISSION FORM (doc)
SAMPLE HANDLING REQUIREMENTS (pdf)
We now offer mass spectrometry measurement of progesterone/DHP ratios for the determination of placental support of pregnancy and as evidence for the safe removal of pregnant mares from progesterone supplementation. Please see the complete information and submission form.
Feline/Canine anti-Mullerian hormone  (Spaychek/AMH) testing is currently available. Testing with Spaychek from Preventia Diagnostics is a safe, humane and cost-effective alternative to surgical exploration to determine spay status. Please see more information under anti-Mullerian Hormone Testing. The test may be submitted using our sample submission form.

For more information regarding the Endocrinology Laboratory services, please e-mail endolab@ucdavis.edu.
** Please note **
Beginning August 1st, 2017, we are unable to perform canine inhibin testing until further notice
Effective August 21st, 2017, we are implementing a new equine inhibin assay. Please see details under Equine Inhibin Testing
---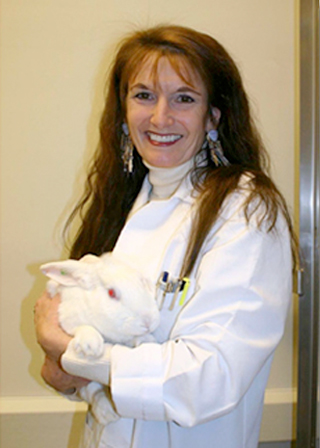 Contact Information
University of California, Davis
1089 Veterinary Medicine Drive
3230 VM3B
Davis, CA 95616
Phone: (530) 752-0298 
Fax: (530) 752-6318 
Hours Of Operation:
Monday - Friday    7:00 AM - 3:30 PM
Closed on weekends and holidays (we are unavailable to receive sample submissions on these days)
Staff
Dr. Alan J. Conley: Lab Director 
Rebecca Cotterman: Staff Research Associate 
Casey Hoffmann:  Staff Research Associate
---
UPCOMING HOLIDAYS:
January 21st, February 18th
March 29th
May 27th
July 4th
September 2nd
November 11th
November 28-29th
December 24th 2019-January 1st 2020
The lab will be closed. No testing will be performed. All testing will be resumed on January 2nd, including AMH assays. Please do not ship specimens to arrive during our lab closure.