Finno Laboratory
Equine Genetics
Our laboratory investigates the molecular basis for genetic diseases in the horse and other companion animals.
Vitamin E-associated Neurodegeneration
One of the translational focuses of the laboratory is to investigate the role of vitamin E in neurodegeneration using a well-established mouse model and a naturally-occurring model of neuroaxonal dystrophy in the horse.
Dr. Carrie Finno received her veterinary degree from the University of Minnesota. Following graduation, she completed a one-year internship in Large Animal Medicine and Surgery at Minnesota, before coming to UC Davis to complete a three-year residency in Large Animal Medicine and Surgery. Dr. Finno went on to complete a PhD in Comparative Pathology at UC Davis, and then returned to Minnesota to join their faculty as an Assistant Professor. After two years on their faculty, she once again returned to UC Davis as a faculty member in genetics and a clinical role with the Equine Medicine Service. Dr. Finno's research is focused on companion animal genetics, particularly the genetic and environmental risk factors associated with equine neuromuscular diseases.
---
Awards
2012 James M. Wilson Award, Center for Equine Health, UC Davis
2011 Merial/NIH National Veterinary Scholars Symposium Young Investigator Award, 2nd place
2010-2011 Ann Bowling Scholarship for Equine Genetics
2010 American Association of Equine Practitioners Young Investigator Award
2009 California Thoroughbred Foundation Louis R. Rowan Fellowship
2007 House Office Seminar Day Award, Large Animal Research Study
2004 Dr. Colin Krog Class of 1978 Memorial Scholarship
2003 Joseph E. Salsbury Veterinary Medical Scholarship
2003 Points of Pride Research Day Poster Award
2002 Minnesota Horse Council Scholarship
---
Professional Societies
2008 American College of Veterinary Internal Medicine
2001 American Association of Equine Practitioners
---
CBS Grad Group Affiliations
Integrated Genetics and Genomics
Animal Biology
---
Graduate Groups not Housed in CBS
Integrative Pathobiology (Vet Med)
---
Publications
1. Firshman AM, Valberg SJ, Bender JB, Finno CJ. Epidemiologic characteristics and management of polysaccharide storage myopathy in Quarter horses. Am J Vet Res 2003;64(10):1319-27.
2. McKenzie EC, Valberg SJ, Godden SM, Finno CJ, Murphy MJ. Effect of oral administration of dantrolene sodium on serum creatine kinase activity after exercise in horses with recurrent exertional rhabdomyolysis. Am J Vet Res 2004;65(1):74-9.
3. Finno CJ, Pusterla N, Aleman M, Mohr FC, Price T, George J, Holmberg T. Streptococcus equi meningioencephalomyelitis in a foal. J Am Vet Med Assoc 2006;229(5):721-4.
4. Finno CJ, Valberg SJ, Wunschmann A, Murphy MJ. Seasonal pasture myopathy in the Midwestern United States: 14 cases (1998-2005). J Am Vet Med Assoc 2006;229(7): 1134-41
5. Finno CJ, Packham AE, Wilson D, Gardner IA, Conrad PA, Pusterla N. Effects of blood contamination of cerebrospinal fluid on results of indirect fluorescent antibody tests for detection of antibodies against Sarcocystis neurona and Neospora hughesi. J Vet Diagn Invest
6. Pusterla N, Wilson WD, Mapes S, Finno CJ, Isbell D, Arthur RM, Ferraro GL. Characterization of viral loads, strain and state of equine herpesvirus-1 using real-time PCR in horses following natural exposure at a racetrack in California. Vet J 2009;179(2): 230-9.
7. Finno C, Pusterla N, Aleman M. Equine Protozoal Myeloencephalitis associated with Neosporosis in 3 horses. J Vet Int Med 2007; 21(6):1405-1408
8. Finno CJ, Spier SJ, Valberg SJ. Equine diseases caused by known genetic mutations. Vet J 2009;179(3):336-47.
9. Finno CJ, Spier SJ. Prevention and treatment of equine atypical myopathy. Vet J 2008;178(2):163-4.
10. Finno CJ, Eaton JS, Aleman M, Hollingsworth SR. Equine Protozoal Myeloencephalitis due to Neospora hughesi and Equine Motor Neuron Disease in a mule. Vet Ophtho 2010;13(4):259-265
11. Overmann JA, Finno C, Sharkey LC. What is your diagnosis? Elevated bicarbonate concentration in a foal. Vet Clin Path 2010;39(4):515-516.
12. Pusterla N, Conrad PA, Packham AE, Mapes SM, Finno CJ, Gardner IA, Barr BC, Ferraro GL, Wilson WD. Endogenous transplacental Neosporosis in broodmares originating from a California farm with high prevalence of antibodies to Neospora hughesi. J Parasitol 97(2);2011:281-285.
13. Finno CJ, McKenzie E, Valberg SJ, Pagan J. Effect of fitness on glucose, insulin and cortisol responses to diets varying in starch and fat content in Thoroughbred horses with recurrent exertional rhabdomyolysis. Equine Vet J 2010 42(Suppl 38):323-8.
14. Aleman M, Finno CJ, Higgins R, Puschner B, Gericota B, Gohil K, LeCouteur RA, Madigan JE. Evaluation of epidemiological, clinical, and pathological features of neuroaxonal dystrophy in Quarter Horses; J of Vet Med Assoc 2011;239(6):823-833.
15. Finno CJ, Higgins R, Aleman M, Ofri R, Hollingsworth S, Bannasch DL, Riley C, Madigan JE. Equine Degenerative Myeloencephalopathy in Lusitano horses. J Vet Inter Med 2011 Nov- Dec;25(6):1439-46.
16. Finno CJ, Aleman M, Ofri R, Hollingsworth S, Madigan JE, Winfield L, Bannasch DL. Electrophysiological Studies in American Quarter horses with Neuroaxonal Dystrophy. Vet Ophtho 2012;15(Suppl2):3-7
17. Finno CJ, Valberg SJ. A comparative review of vitamin E and associated equine disorders. J Vet Intern Med 2012;26(6):1251-66
18. Finno CJ, Famula T, Aleman M, Higgins RJ, Madigan JE, Bannasch DB. Pedigree analysis and exclusion of -tocopherol transfer protein as a candidate gene for neuroaxonal dystrophy in the American Quarter horse. J Vet Intern Med 2013;27(1):177-85
19. Safra N, Johnson EG, Lit L, Foreman O, Wolf ZT, Aguilar M, Karmi N, Finno CJ, Bannasch DL. Clinical presentation, response to treatment and outcome in Weimaraner dogs diagnosed with Hypertrophic Osteodystrophy: 53 cases (2009-2011). J Am Vet Med Assoc 2013;242(9):1260-6.
20. Draper, A and Finno CJ. Cervical Spondylosis Deformans in Two Quarter Horses. Equine Vet Educ 11 MAR 2014 DOI: 10.1111/eve.12167. [Epub ahead of print]
21. Finno CJ, Bannasch DL. Applied Equine Genetics. Equine Vet J 2014 May 6. doi: 10.1111/evj.12294.
---
Laboratory Members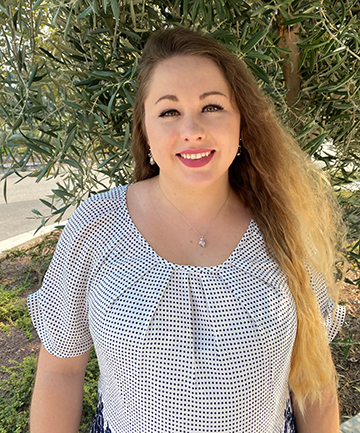 Veronika Rodriguez
As an undergraduate, Veronika double majored in Russian and Biochemistry/Molecular Biology at UC Davis, to explore her Ukrainian cultural background and her great interest in science, respectively. She had an opportunity to work for California Animal Health and Food Safety Laboratory (CAHFS) in the Immunology department as an undergraduate assistant. Upon graduating from UC Davis, Veronika set out to pursue science in other laboratories. In short, she has worked as a research associate for Sunrise Labs in the Central Valley, Monsanto in Woodland, CAHFS in Davis, and City of Hope in Duarte. She is back in Davis and found a new lab family in the Finno Laboratory. As lab manager, Veronika oversees and supports ongoing laboratory projects and the transgenic mouse colony.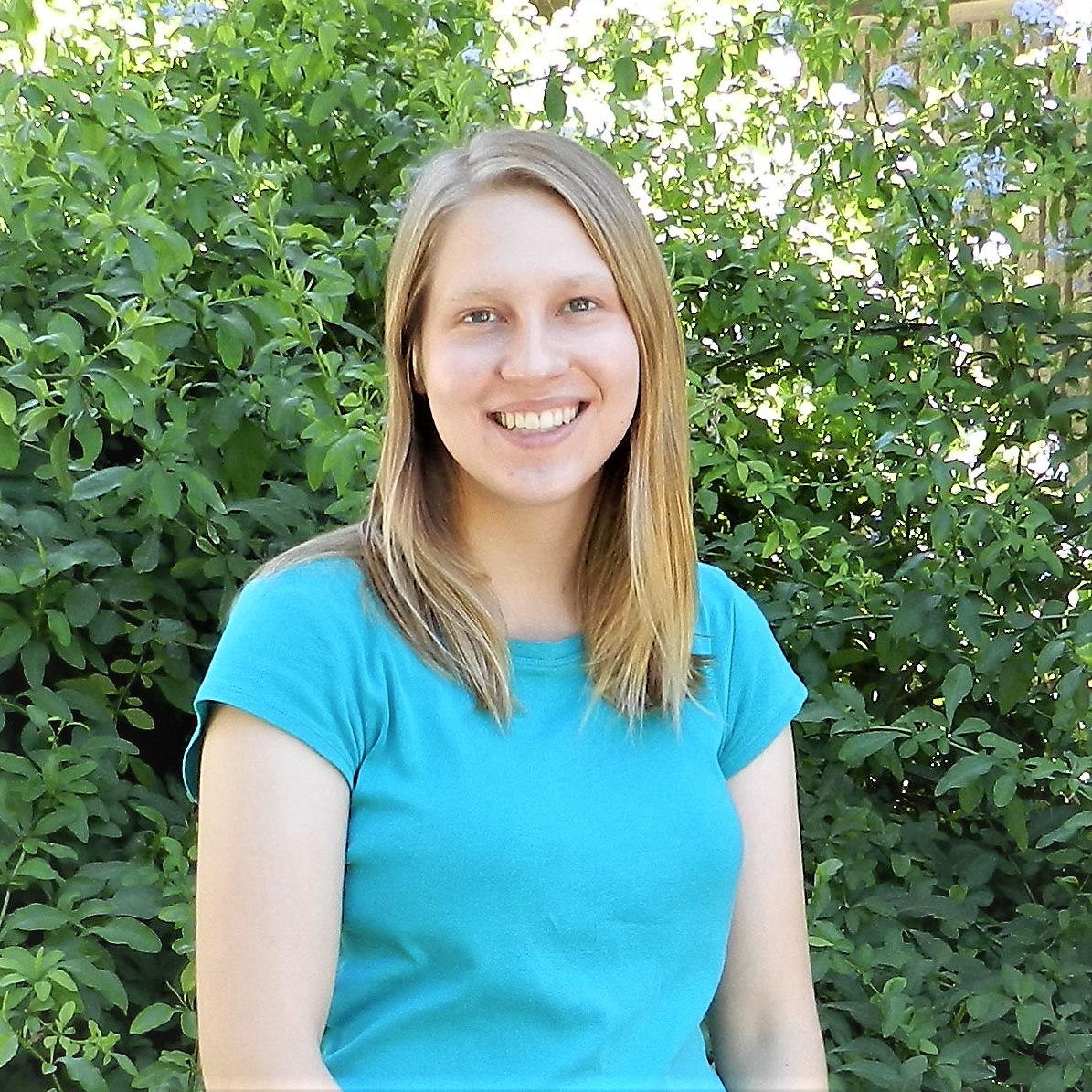 Anna Dahlgren (PhD Student)
Anna graduated with her Bachelor of Science degree in Biochemistry/Molecular biology from Bethel University in St. Paul, MN. During her undergraduate career, she accepted summer internships at the University of Cincinnati and the University of Iowa working in a cancer biology lab and a multiple sclerosis immunology lab, respectively. She was also part of a year-long project in a Bethel University biochemistry lab looking at protein localization. She presented her work at both local and international conferences. Due to her fascination with genetic diseases, she is pursuing a PhD in the Genetics and Genomics graduate group at UC Davis. Anna is currently investigating the underlying genetic mechanism of Atypical Equine Thrombasthenia, a platelet disease that prevents Thoroughbred racehorses from clotting normally, in collaboration with Dr. Fern Tablin. To support this important study, Anna has been awarded the Ann. T Bowling Fellowship and the Louis R. Rowan Fellowship. Upon completion of her PhD, Anna is planning on pursuing a career in academia to continue mentoring young scientists and contributing to the field of animal genetics.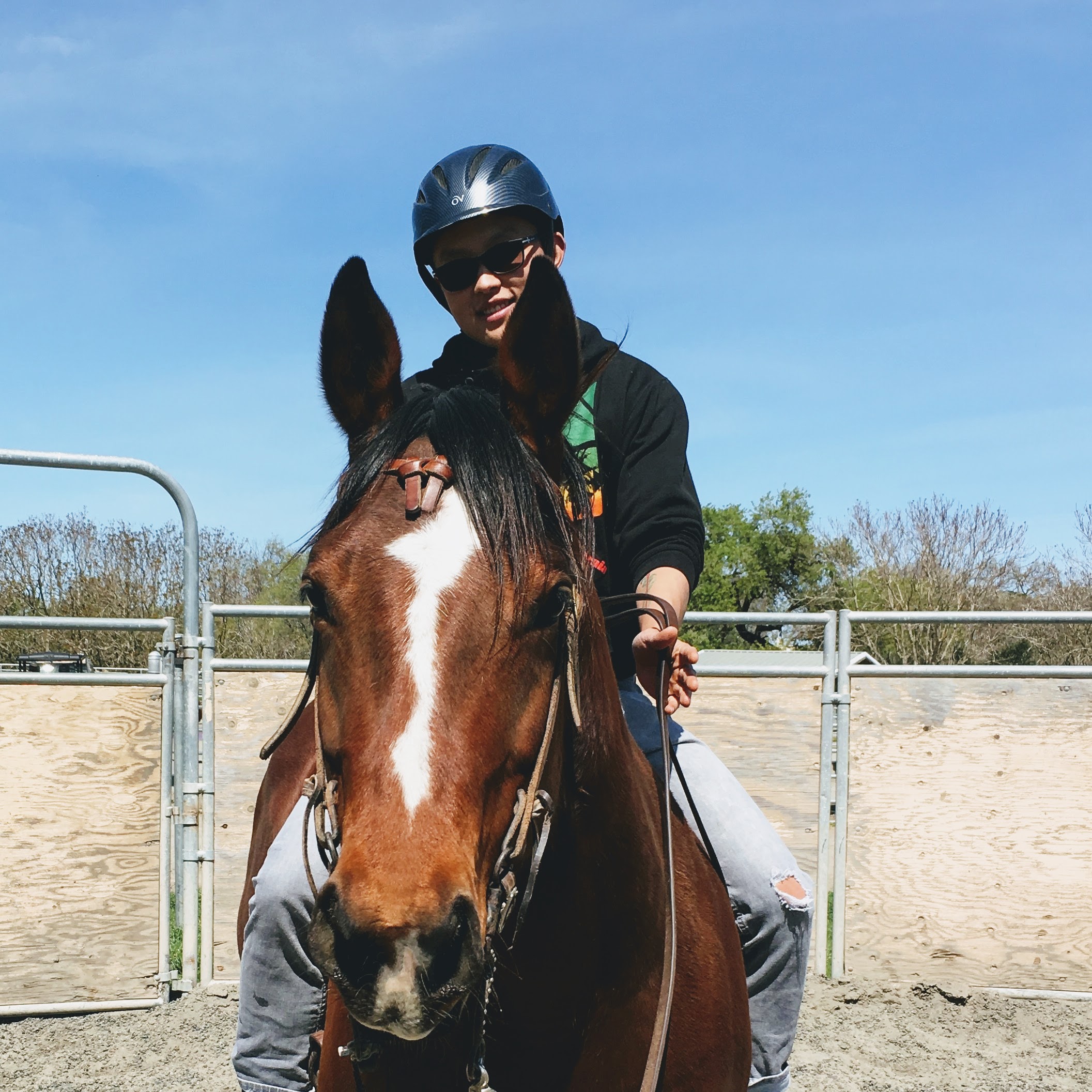 Sichong Peng (PhD Student)
I'm a PhD student in Integrated Genetics and Genomics. My research focuses on creating a comprehensive genome-wide regulatory map for the equine genome. I'm interested in research focusing on the health and welfare of agricultural and companion animals.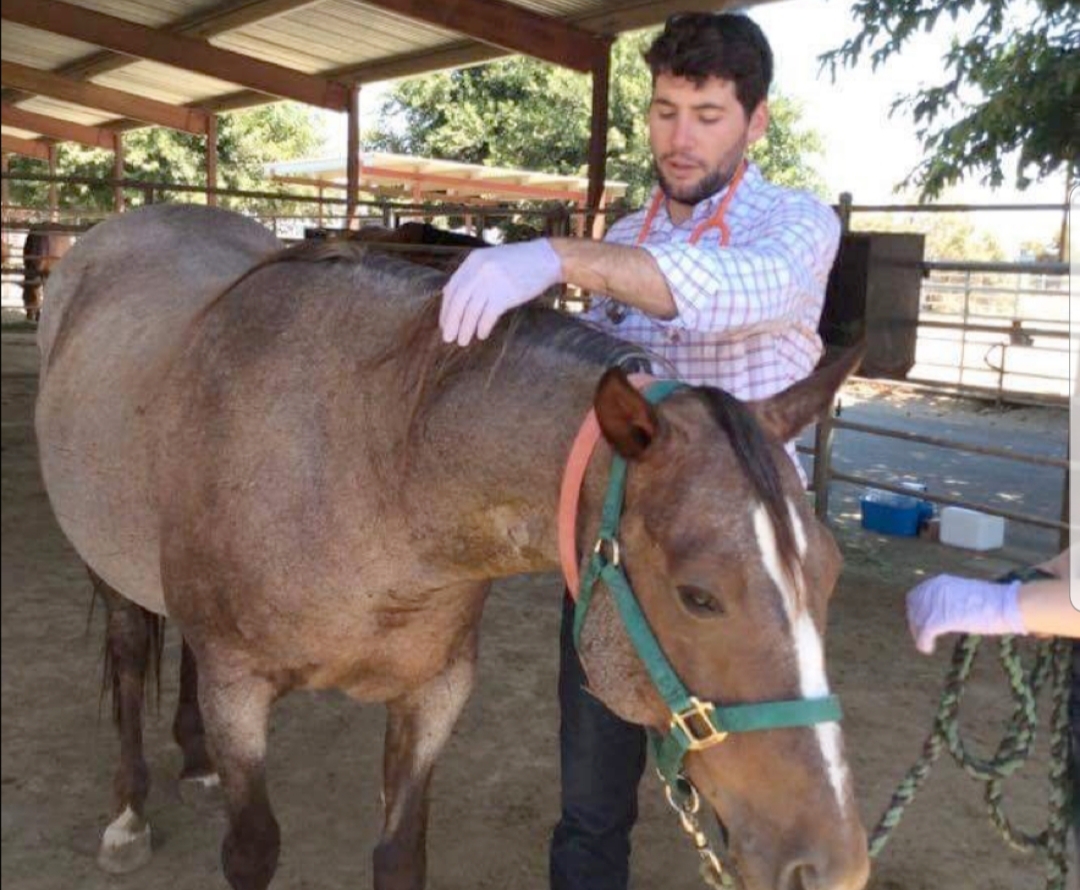 Dr. Callum Donnelly (PhD Student)
Dr. Donnelly received his veterinary training from Charles Sturt University in Australia. Dr. Donnelly is board certified in Theriogenology (comparative reproduction) and Internal Medicine (large animal) following completion of residency training at Cornell University and the University of California, Davis. Dr. Donnelly is a current graduate student researcher in the Integrative Pathobiology graduate group. Dr. Donnelly's primary research focus is the Pioneer 100 Horse Health Project, which aims to apply high-throughput multi-omic analysis and deep phenotyping to various equine health and disease traits.