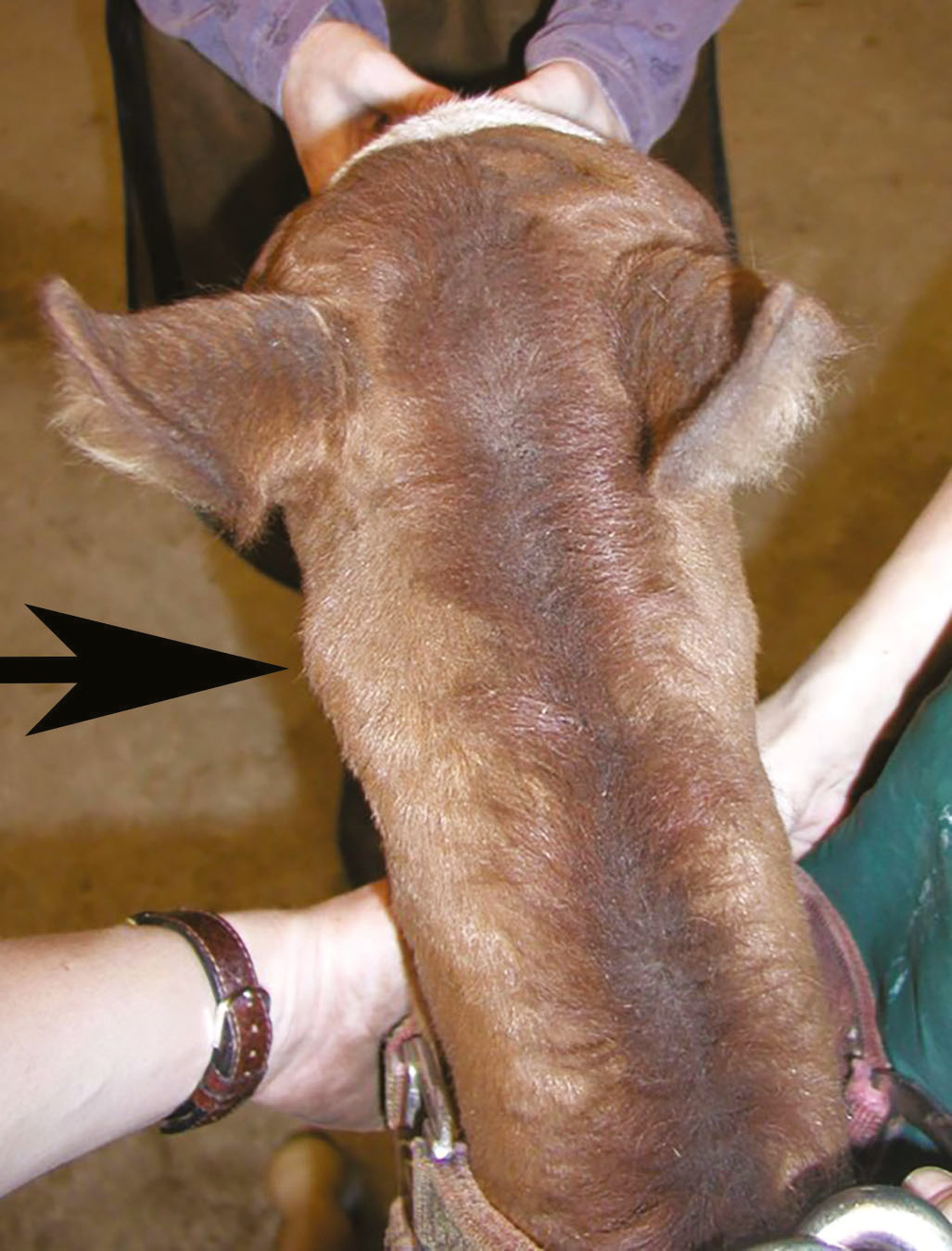 Occipitoatlantoaxial Malformation (OAAM)
Occipitoatlantoaxial malformation (OAAM) is a developmental defect of the base of the skull and first two vertebrae that causes a neurological deficit in horses. It is subdivided into six groups; our lab studies familial OAAM in Arabian horses. Recent work identified a 2.7 kb deletion near the gene Homeobox D3 (HOXD3), which was associated with the disease in a single individual (Bordbari MH, et al. Animal Genetics 2017). A genetic test for this variant has been created and is open to the public through UC Davis's Veterinary Genetics Laboratory (VGL). The wide array of skeletal malformations diagnosed as OAAM is likely caused by other mutations. Current work in the lab aims to identify these and their association with OAAM in the Arabian horse.
The distinguishing features of OAAM will be present at birth. Affected foals will present with abnormal neck posture, ataxia, deviations of the neck, and may have a characteristic clicking noise when the head is moved. Definitive diagnosis requires an x-ray of the neck showing the malformation of the vertebrae. Some individuals may be stillborn or born with paralysis.
Are you concerned that your horse may have OAAM? Contact our lab for more information on how you can aid in equine genetic research.