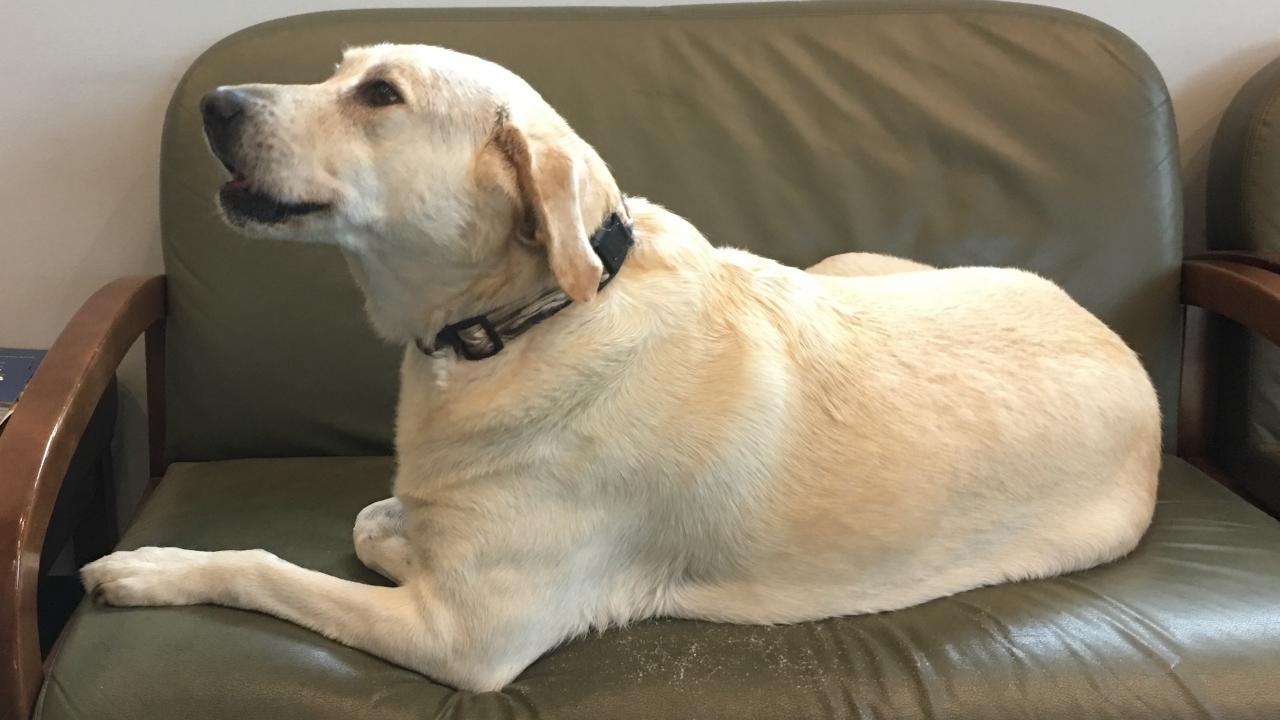 River, an 8-year-old female Labrador retriever, was diagnosed with high grade lymphoma in December 2016. A multi-drug chemotherapy protocol was recommended for River. Using multiple medications in sequence over a 6-month period results in the highest chance for remission for the longest duration. Thankfully, most dogs tolerate chemotherapy well.
In veterinary medicine, our goal is to maximize quality of life during cancer treatment. To do this, we use much lower doses of chemotherapy than humans receive. Side effects occur in only 15-20 percent of dogs, and these side effects are usually mild and temporary and can be managed at home with diet adjustment and medications. If side effects do occur, we usually reduce the chemotherapy dose to help prevent side effects from happening again. These treatment adjustments help us tailor treatment to each individual patient and help maximize quality of life for our patients.
After a few months of treatments, River is handling her treatments well, and her cancer is in remission.
River's care was made possible, in part, by a generous grant from the Blue Buffalo Foundation's support of the Petco Foundation pet cancer treatment program at the UC Davis veterinary hospital. The grant helps support treatments for domestic companion animals suffering from cancer. The project is designed to support pet parents of modest means or pet parents whose pets provide a service to others.
Category
Tags