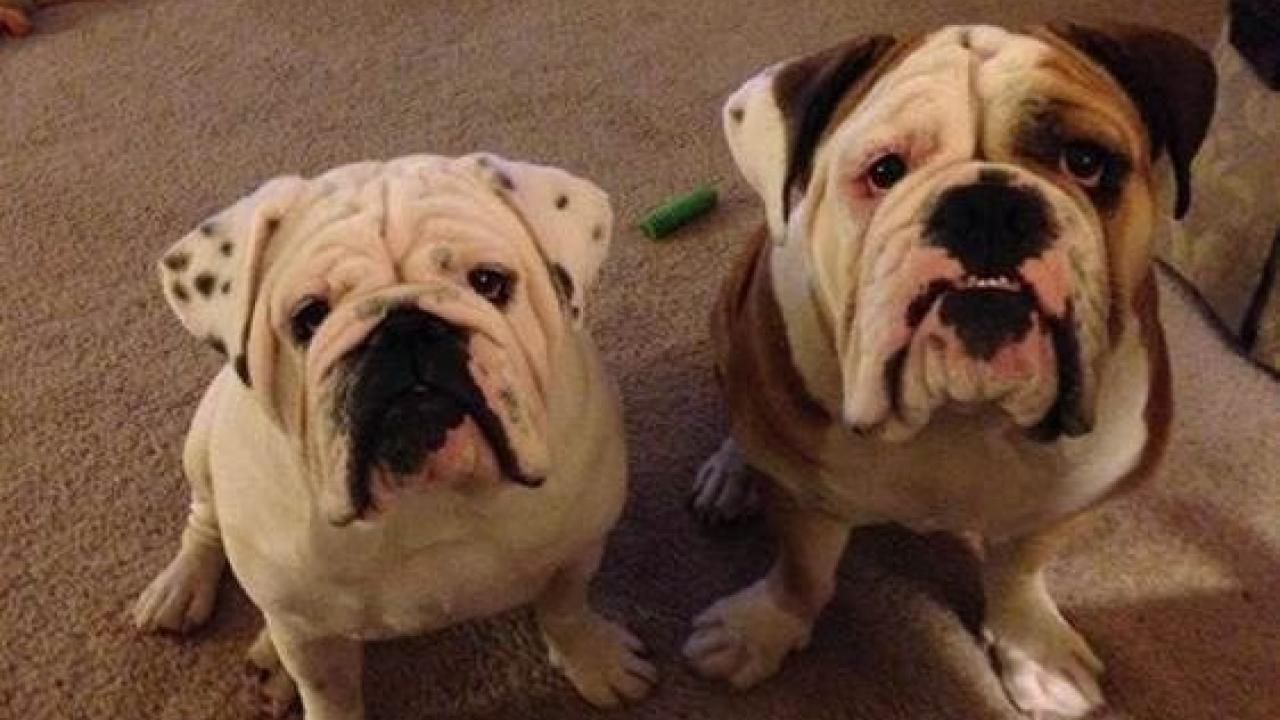 In 2016, 4-year-old English bulldog Henry Hudson was diagnosed with a mast cell tumor (MCT) on his leg. The MCT was surgically removed with complete margins, but his veterinarian suggested that he be taken to the UC Davis veterinary hospital for chemotherapy.
"It was a long drive for us, but everything was worth it," said owner Kristin Hagedorn. "Henry Hudson is a little social butterfly and loved visiting with everyone at the clinic. They were wonderful to work with – they were caring, kind, and explained everything to me so clearly. They truly cared for Henry on a personal and professional level."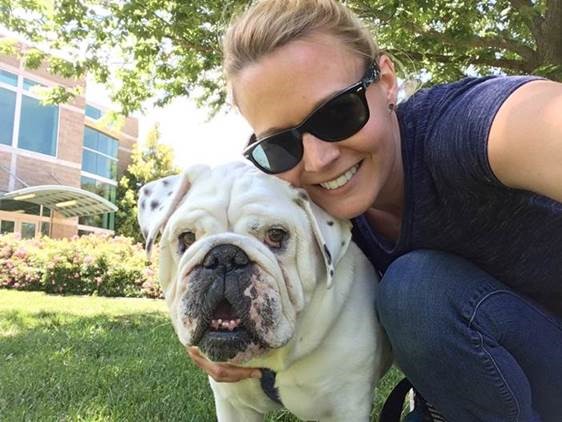 MCTs are the most common skin tumor occurring in dogs. Mast cells are normally involved in the body's response to allergens and inflammation, and they contain packets of chemicals (histamine, heparin, etc.) that are released when the mast cell is activated. The most well-known example of mast cells at work is the response that occurs to a mosquito bite (redness, swelling, irritation). When a mast becomes cancerous and continues to multiply without control, it forms a MCT.
Without treatment, survival times are generally 4-6 months. With local control of the tumor (good surgical margins) and chemotherapy, survival times are improved – the prognosis can be variable, but some dogs survive 1-2 years after chemotherapy, or even longer.
UC Davis oncologists administered a chemotherapeutic that inhibits cell replication and has been shown to increase survival in dogs with high grade MCTs. Henry Hudson received weekly treatments for four weeks, followed by an additional four doses given every other week. Approximately 80 percent of canine patients will have no side effects from chemotherapy.
Henry Hudson's family qualified for financial assistance at UC Davis through a generous grant from the Blue Buffalo Foundation's support of the Petco Foundation pet cancer treatment program at the UC Davis veterinary hospital. The grant helps support treatments for domestic companion animals suffering from cancer. The project is designed to support pet parents of modest means or pet parents whose pets provide a service to others.
"I am thankful every day for the support provided to us by UC Davis and the Petco Foundation," said Hagedorn. "I don't know how I would have been able to afford the treatments otherwise."
Now three years later, Henry Hudson continues to receive regular check-ups with UC Davis veterinary oncologists and dermatologists. He and his sister Sophie recently celebrated their 7th birthdays. He spends his days now napping and snuggling with his sister. He loves belly rubs, popcorn, blueberries, and on special occasions, French fries.
#   #   #
Category
Tags