Given Four Weeks To Live, Dog Still Thriving a Year Later
Kaiya, a 4-year-old female bloodhound, was visiting the UC Davis veterinary hospital in early 2019 for a routine dermatology appointment. Upon physical examination, Kaiya's veterinarians discovered several enlarged lymph nodes – beneath her jaw, at the front of her shoulders, in her right groin region, and at the back of her rear legs. Laboratory testing of the nodes came back positive for lymphoma.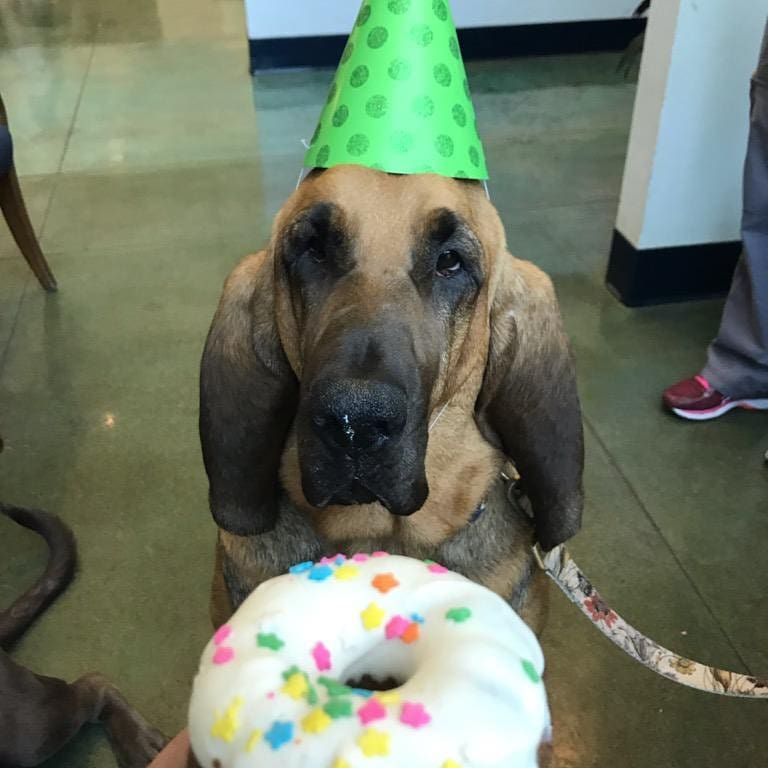 If left untreated, lymphoma typically progresses rapidly. With no treatment administered, Kaiya's life expectancy was about four weeks. Her veterinary team discussed several options with owner Jill Stewart. Treatment of lymphoma is intended to induce remission of the disease (no clinical signs), but is not curative. The primary goal of treatment is to prolong a good quality of life.
Stewart chose to start Kaiya on a 6-month chemotherapy treatment.
"Kaiya did very well with chemotherapy," said Stewart. "She tolerated treatment with little side effects and remained her lovable, goofy self."
In November 2019, Kaiya celebrated her last chemotherapy treatment, enjoying cake with her UC Davis veterinarians, technicians, and students.
Kaiya qualified for financial assistance through a generous grant from the Blue Buffalo Foundation's support of the Petco Foundation pet cancer treatment program at the UC Davis veterinary hospital. The grant helps support treatments for domestic companion animals suffering from cancer. The project is designed to support pet parents of modest means or pet parents whose pets provide a service to others.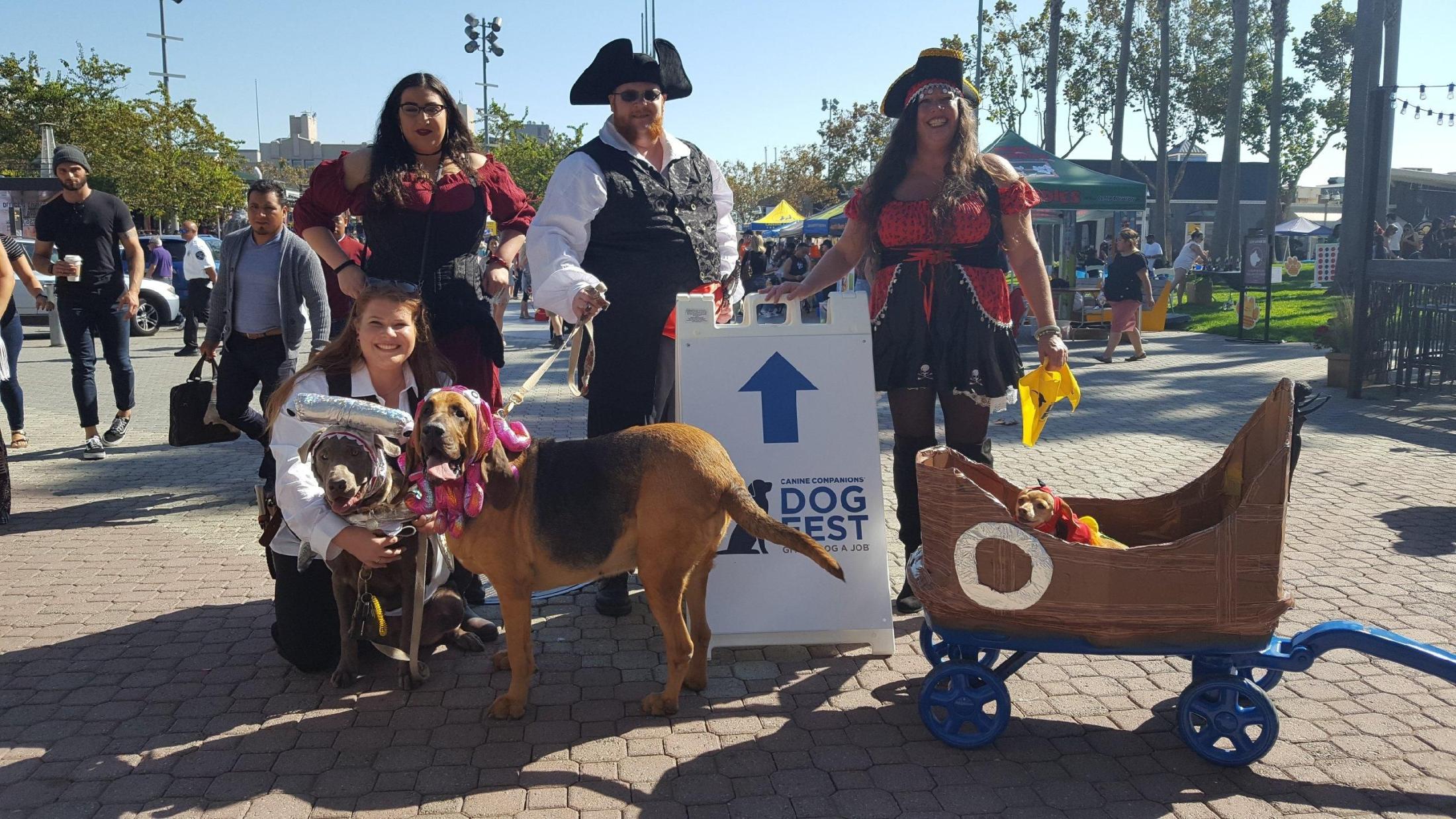 It is now nearly a year since Kaiya's diagnosis. Thus far, her lymph nodes measure within normal ranges, and Stewart reports that Kaiya is accomplishing a few "bucket list" items – she rode on a train and attended the Bark-Fest dog show.
"She is looking forward to more bucket list activities thanks to UC Davis," said Stewart. "I cannot thank the Petco Foundation and UC Davis enough. There are not enough words to express our gratitude."
#   #   #
Primary Category
Tags