Philanthropic Fund Helps Pit Bull Fight Cancer
Mugsy, 12-year-old male pit bull terrier, was diagnosed with mast cell tumors in mid-2019. Owner Sarah Robinson—who adopted Mugsy 11 years prior while in nursing school—knew the prognosis wasn't good, but wanted to seek the expertise of the cancer specialists at the UC Davis veterinary hospital, since oncology services were not available in her hometown of Reno.
After a thorough examination by resident Dr. Sridhar Veluvolu and faculty members Drs. Jennifer Willcox and Jenna Burton of the Oncology Service at UC Davis, Mugsy was also diagnosed with transitional cell carcinoma.
Toward the end of October, Mugsy started his first round of chemotherapy.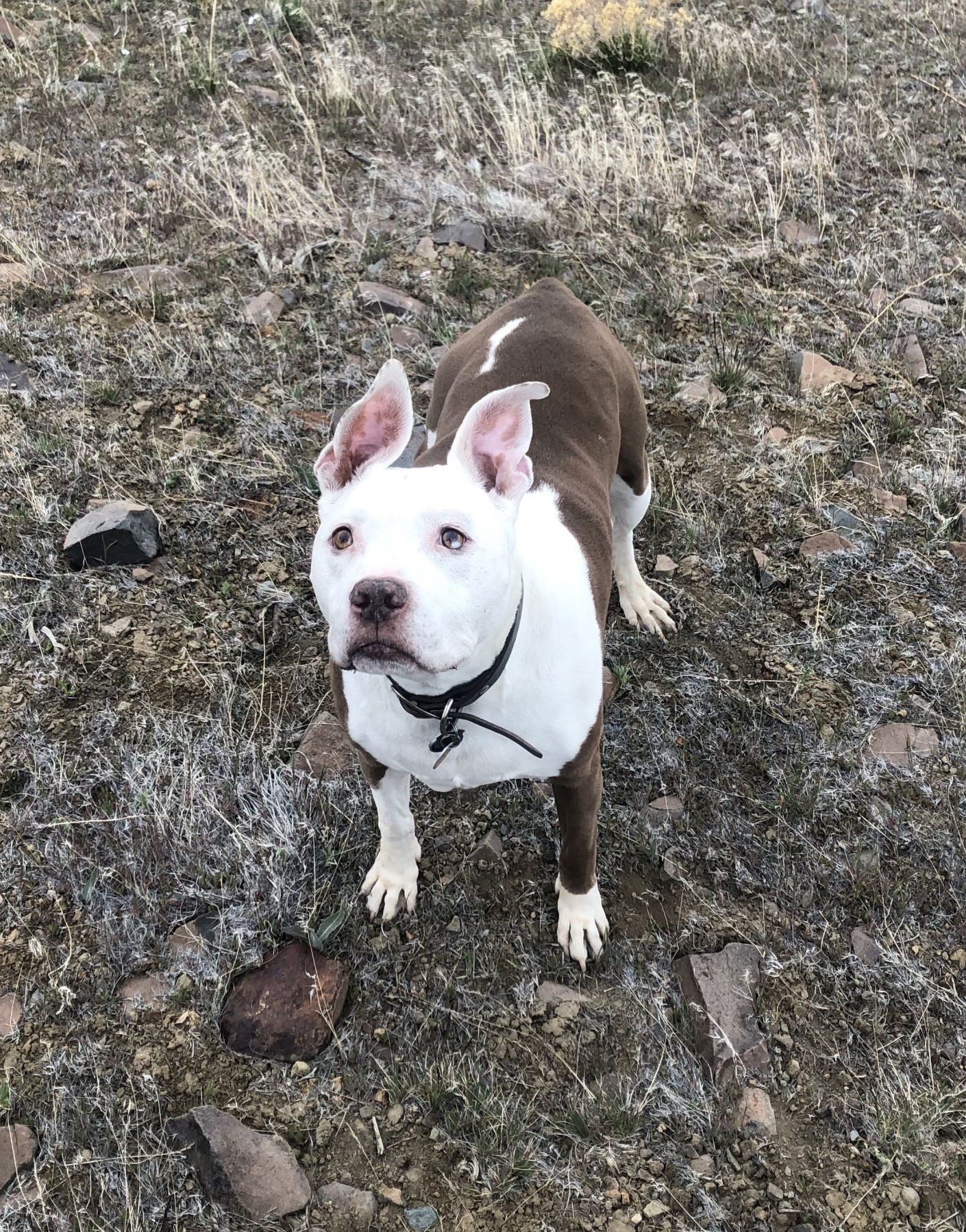 "We were just hoping to have one last Christmas with Mugsy," said Robinson, who was concerned with the financial aspect of Mugsy's care, but knew she had to do the best she could to help him.
Mugsy not only celebrated Christmas with Robinson, but continued treatments into the new year, totaling nine rounds of chemotherapy over five months.
Robinson qualified for financial assistance through a generous grant from the Blue Buffalo Foundation's support of the Petco Foundation pet cancer treatment program at the UC Davis veterinary hospital. The grant helps support treatments for domestic companion animals suffering from cancer. The project is designed to support pet parents of modest means or pet parents whose pets provide a service to others.
Now three months from his last chemotherapy treatment, Mugsy continues to do well and lives life to the fullest. He enjoys hiking, riding in the car, playing with his friends, and snacks.
"We are so grateful for the high-quality, compassionate care we received from the entire Oncology Service team at UC Davis," said Robinson. "I would like to thank Blue Buffalo and the Petco Foundation for their altruism and generosity. This care fund has given us more time and memories with Mugsy, and for that we cannot thank them enough."
#   #   #
Primary Category
Tags