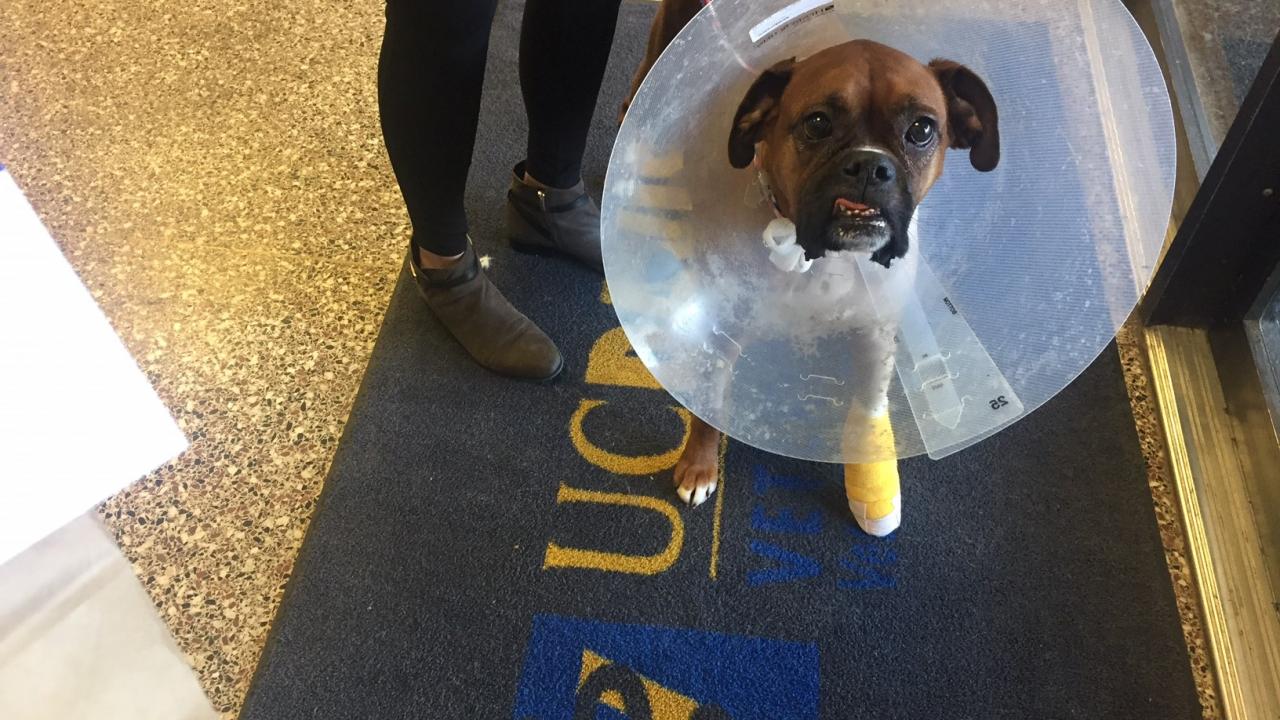 Oakley, a 5-year-old female boxer, was diagnosed with a mast cell tumor in January 2017. Mast cell tumors are the most common tumor of the skin in dogs. Surgery is always the first choice for therapy whenever possible. However, some cases will not obtain a clean margin with surgery alone and leave cancerous cells behind. In these cases, follow-up radiation therapy can prevent the tumor from recurring locally and control rates are very high.
Oakley's mast cell tumor was removed by UC Davis' Soft Tissue Surgery Service in March 2017, and she is currently undergoing radiation therapy.
Oakley's care was made possible, in part, by a generous grant from the Blue Buffalo Foundation's support of the Petco Foundation pet cancer treatment program at the UC Davis veterinary hospital. The grant helps support treatments for domestic companion animals suffering from cancer. The project is designed to support pet parents of modest means or pet parents whose pets provide a service to others.
Category
Tags