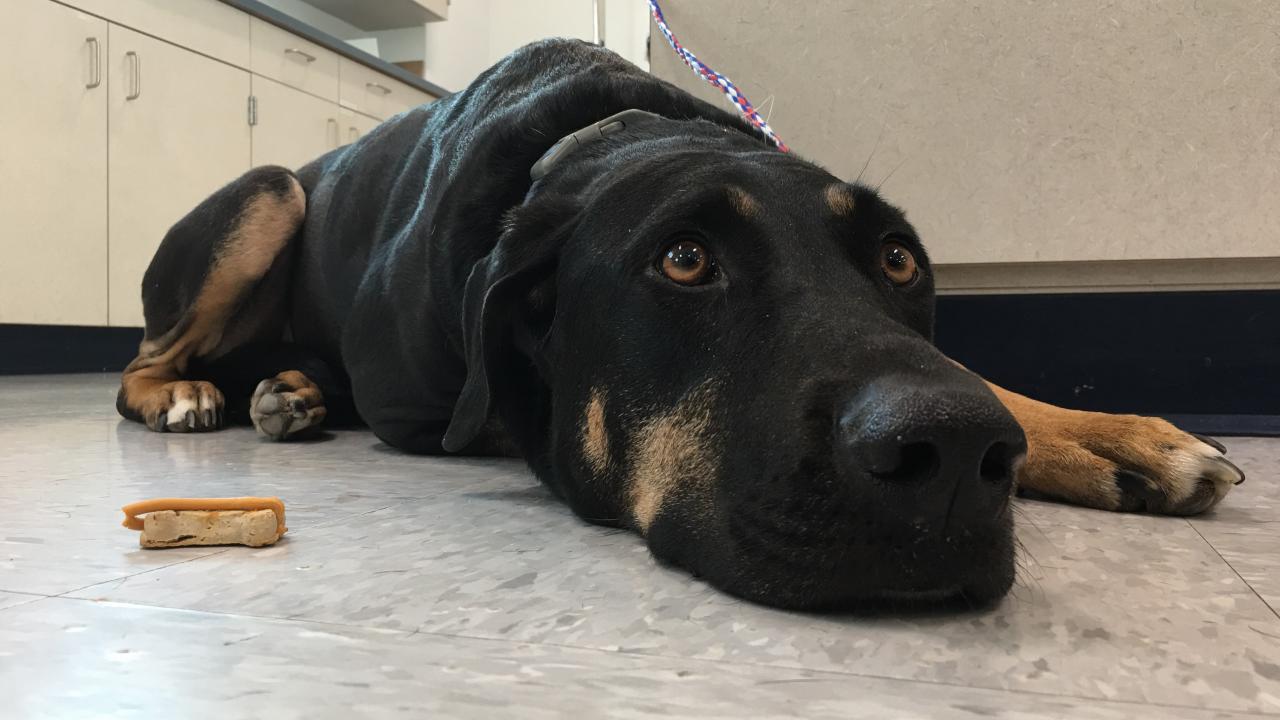 Kayla, a 5-year-old female Rottweiler, was diagnosed with a mast cell tumor in November 2016. The tumor and associated lymph node were surgically removed at UC Davis in January 2017. Because metastasis was found in the lymph node, chemotherapy was recommended to help slow or prevent further metastasis. She has received weekly chemo treatments since her surgery, and she has been tolerating her treatments well.
Research conducted at UC Davis a few years ago indicates that dogs like Kayla that have low grade mast cell tumors and lymph node metastasis are often cured of their disease when treated with surgery and chemotherapy. We are all hopeful that this is true for Kayla.
Kayla's care was made possible, in part, by a generous grant from the Blue Buffalo Foundation's support of the Petco Foundation pet cancer treatment program at the UC Davis veterinary hospital. The grant helps support treatments for domestic companion animals suffering from cancer. The project is designed to support pet parents of modest means or pet parents whose pets provide a service to others.
Category
Tags