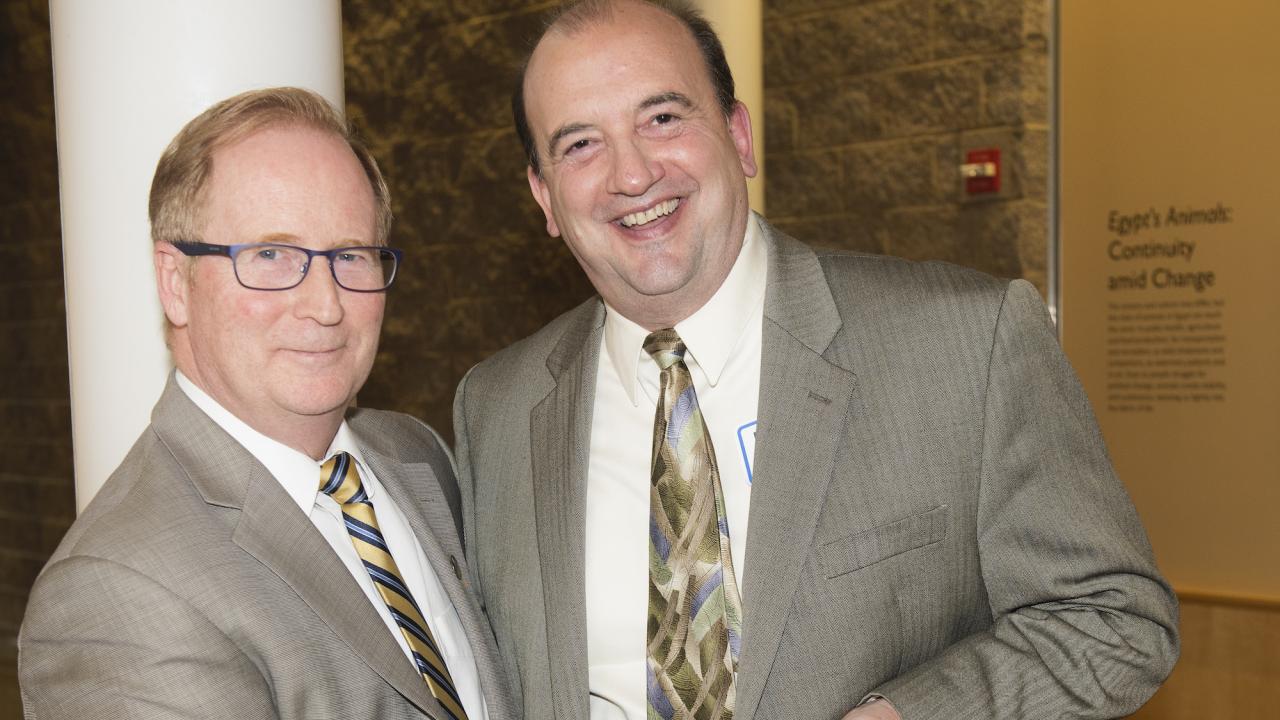 During the fall faculty reception on September 13, Dr. Tom Campi '89 was recognized for his outstanding and long-standing contributions of time, service, leadership and financial support to further the mission of the school, and the Knights Landing One Health Clinic. 
Campi has a heart for helping our students serve and work in underrepresented areas of veterinary medicine and care. As a result, he helped establish the Knights Landing Program Support Fund to provide current-use general program support for the Knights Landing One Health Clinic—a student collaboration between the Schools of Veterinary Medicine and Medicine. 
Campi underwrites the cost of running the program once a month, providing much-needed free veterinarian care to the residents of this small community. The benefits of the clinic: Pet owners don't have to lose a day of work to get to the nearest veterinarian services 15 to 20 miles away. The veterinary students get experience doing what they love to do and the animals are healthier for it.
The goal of the clinic is to improve animal health in this agricultural community, because this impacts human health and well-being. Not only is the possibility of zoonotic disease transmission reduced, but healthy animals are not economic and emotional burdens, and could even improve the livelihood of their owners.
In addition to his work with the Knights Landing Clinic, Campi serves on the Dean's Leadership Council and has also been involved in Innovation Access, working on collaborations within the UC Davis family to help find opportunities and partnerships. 
Currently, Campi resides in Indiana with his wife, Jeanine, their three children, a dog, cat and ferret (yes, they are legal pets in Indiana!).
Category
Tags