Two Veterinary Professors Named Academic Senate Award Recipients
The Academic Senate named two professors in the School of Veterinary Medicine among the recipients of its highest honor for 2019 in a ceremony honoring annual awardees for teaching, research and public service. The awards were presented May 8 from the Davis Division of the Academic Senate, whose members hold ladder-rank and other academic appointments.
Professor Terry Lehenbauer was a winner in the "Distinguished Scholarly Public Service" category and Professor David Maggs took honors in the "Distinguished Teaching: Graduate and Professional" category. Seven other professors from throughout the university were also recognized.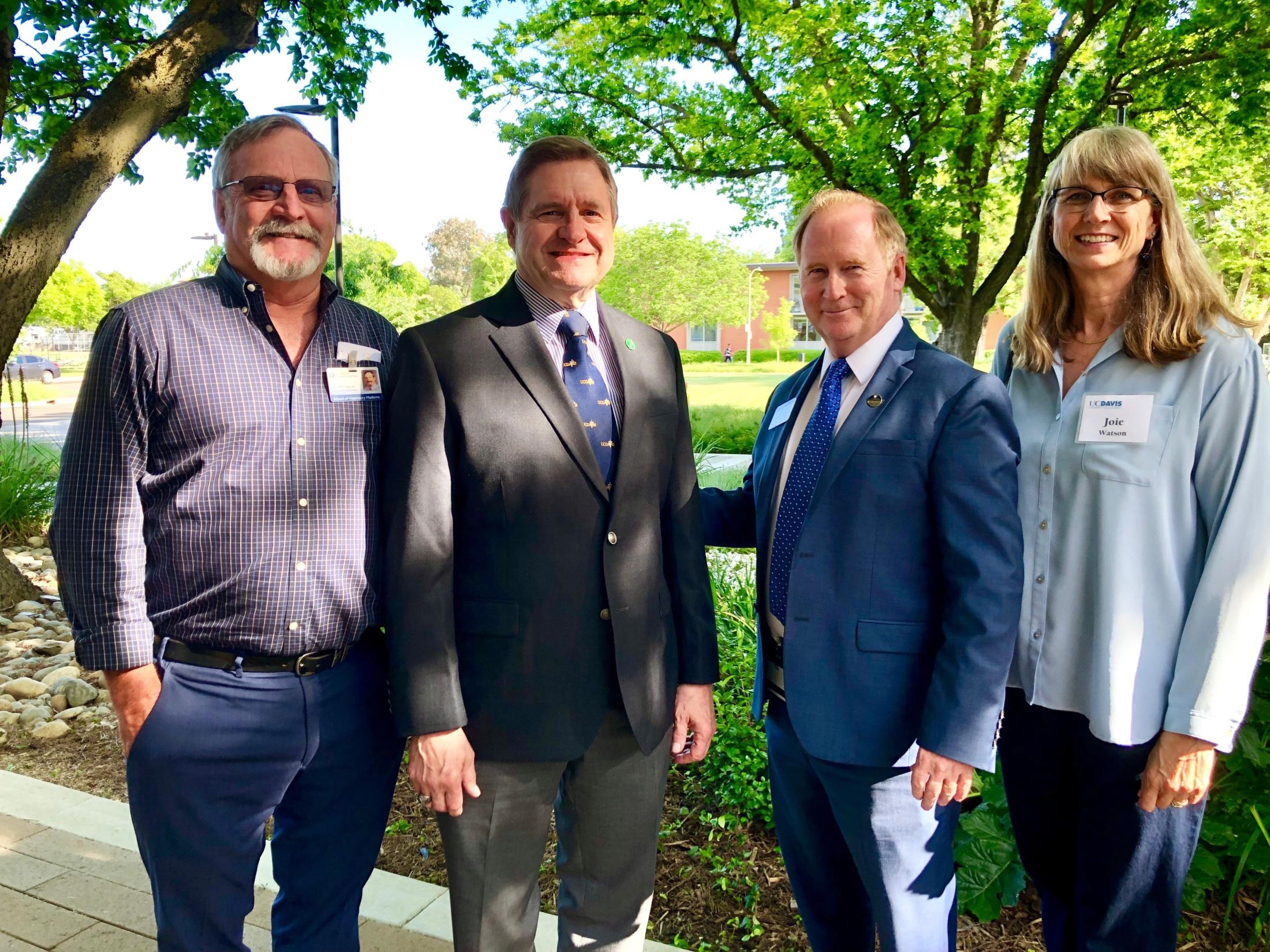 Distinguished Scholarly Public Service Award
Terry Lehenbauer, professor, Department of Population Health and Reproduction, School of Veterinary Medicine
Dr. Lehenbauer protected public health by advising practitioners and policymakers on the responsible use of antimicrobials in animal agriculture. Through 18 years of service with organizations such as the American Association of Bovine Practitioners, he fostered veterinary health approaches that considered people and the environment in addition to animals. He collaborated to brief California lawmakers on antibiotic resistance, influencing California's first-in-the-nation legislation to limit antibiotics in livestock feed. With the Centers for Disease Control and Prevention estimating that antimicrobial-resistant infections affect more than 2 million people annually, his work to defend the efficacy of antimicrobials in human and veterinary medicine is significant.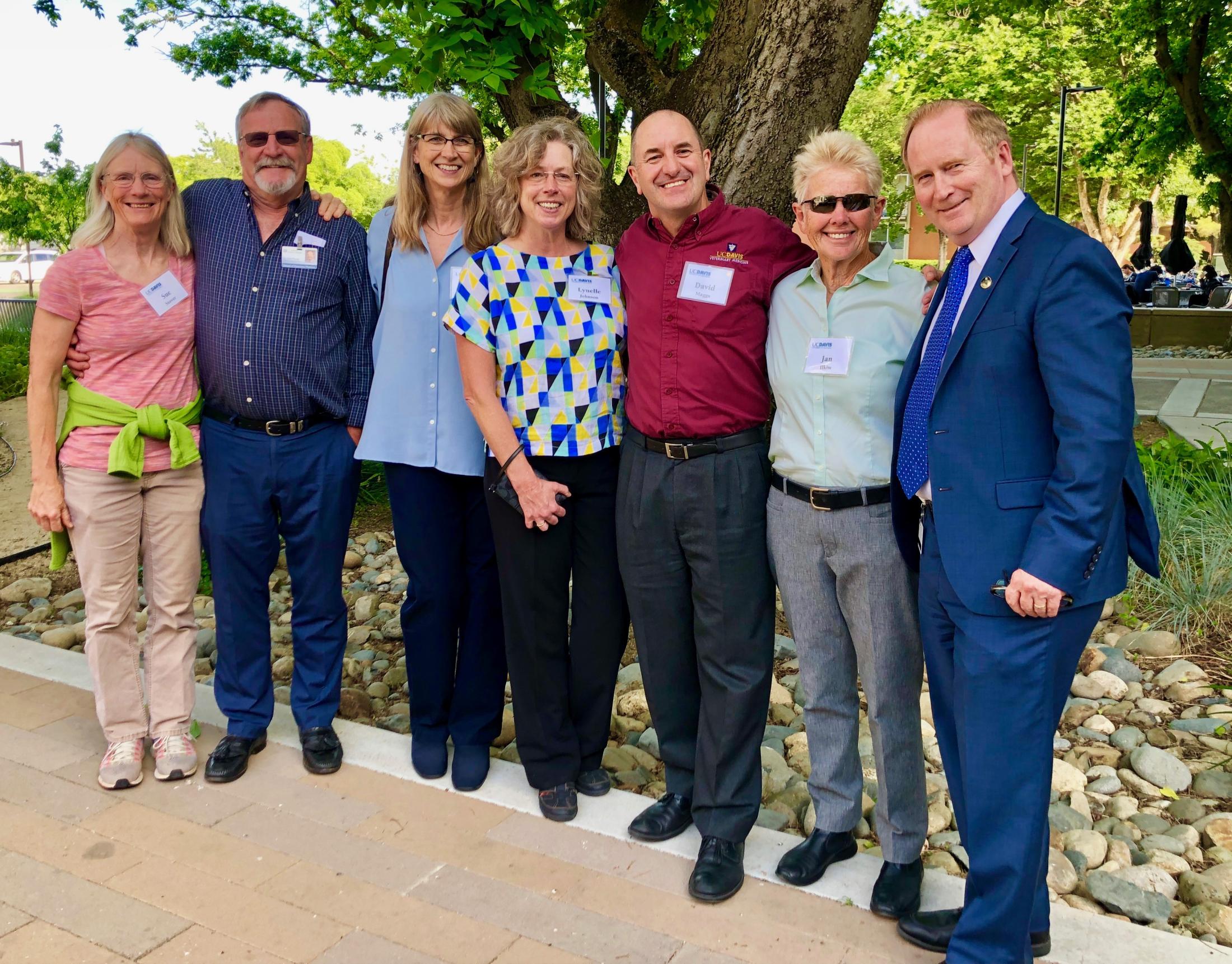 Distinguished Teaching Award: Graduate and Professional
David Maggs, professor, Department of Surgical and Radiological Sciences, School of Veterinary Medicine
Dr. Maggs is recognized locally, nationally and internationally for excellence in teaching veterinary ophthalmology to students, residents and practicing veterinarians — and for inspiring them to excellence. He has a knack for distilling complex subjects into tangible, easy-to-understand concepts that he delivers with humor and enthusiasm. His use of analogies makes the material more accessible, particularly as he equates parts of the eye and disease processes to more familiar concepts. His lectures and discussions encourage future and current veterinarians to embrace the complex anatomy of the eye, as well as demystify diseases commonly encountered in clinical practice.
#   #   #
Portions of this article originally appeared in UC Davis Dateline
Primary Category