About the project
Are you curious about a career in international veterinary medicine? Are you trying to decide what your next career or educational move should be? Do you ever wonder how veterinarians working abroad got their start?  We were curious too - so we set out to ask veterinarians about their school and career experiences, the highs and lows of international work, reflections about their careers thus far and what they've learned, and what advice they have for veterinary students and veterinarians considering pursuing international work
The people behind the project
Patricia Conrad, DVM, PhD 
DVM, Colorado State University, 
PhD, University of Edinburgh
Originally from Colorado, Dr. Patricia (Pat) Conrad joined UC Davis in 1988 as a professor of parasitology.  Prior to becoming an Aggie, Pat completed a postdoctoral program on the molecular epidemiology of tick-transmitted diseases at the International Laboratory for Research on Animal Diseases (now ILRI) in Nairobi, Kenya.  A graduate of Colorado State University College of Veterinary Medicine, she also has a Ph.D. in Tropical Animal Health and Protozoology from the University of Edinburgh, Scotland. Pat has shared her expertise with the world through publishing over 230 scientific papers and book chapters in the fields of emerging infectious diseases, parasitology, ecology of fecally-transmitted waterborne pathogens, and One Health. She has also shared her vast experience in working with veterinary and graduate students and faculty members across the UC system and beyond. Pat's accomplishments have not gone unrecognized as evident through her numerous awards, such as the Carl J. Norden Distinguished Teaching Award, American Veterinary Medical Association Lifetime Excellence in Research Award, and UC Davis Chancellor's Award for International Engagement, just to name a few. She has also received several special appointments such as being elected to the National Academy of Medicine, and a Fellow of the American Association of the Advancement Science, Aldo Leopold Leadership Fellowship, and American Academy of Microbiology. She recently retired from her position as Associate Dean for Global Programs at the School of Veterinary Medicine, University of California, Davis, and as the Co-Director of University of California's system-wide UC Global Health Institute. The career profiles project was one of her last major projects while working at UC Davis full time, and in the process of the interviews, we may have discovered a new vocation for Pat as a podcast host! Pat is known for her infectious enthusiasm and dedication in aiding students seeking international experiences. The proud mother of two adult sons, 2 Rhodesian Ridgebacks, a pair of Nigerian dwarf goats, and a flock of chickens, she always has a fun story about their latest adventures and escapades. In retirement, she's looking forward to traveling with her life partner, Roger Kirkby who lives in Uganda, exploring new places, and figuring out what's next.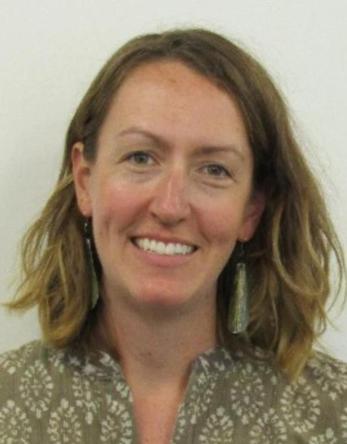 Jennie Lane, DVM, MPH 
DVM, Michigan State University, 2007 
MPH, University of California, Berkeley, 2014
Raised in upstate New York,  Jennie received her veterinary degree from Michigan State University and first practiced as an equine veterinarian on the east coast, before switching to small animal emergency medicine.  In 2013, she moved to California to start an MPH program at the University of California, Berkeley, where she focused on maternal and child health and nutrition, with a special focus on livestock, livelihoods, and animal source foods.  After a two-year fellowship with Land O'Lakes International Development, where she lived in Malawi and worked on a USAID-OFDA funded program with smallholder livestock farmers, Jennie returned to California and started at UC Davis.  Over the last four years, she has helped support a variety of international livestock and wildlife zoonotic disease surveillance projects and also leads the Rx One Health Field Institute. Smack in the middle of a non-traditional veterinary career path, Jennie is passionate about helping veterinary students and early career veterinarians figure out how to navigate career transitions into international and One Health-oriented work.  Jennie is on the AVMA Committee on International Affairs, and also serves as a board member with the Equitarian Initiative.  An avid outdoorswoman, when Jennie is not working you can find her unplugged outside, backcountry skiing, mountain biking, camping, coaxing her dogs out of the pond, or digging in the garden.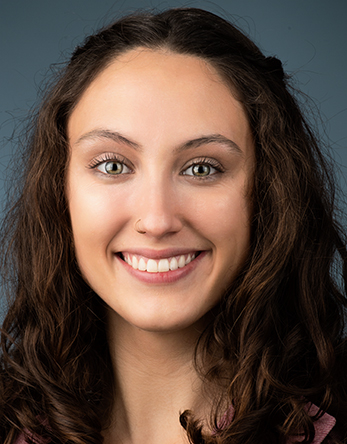 BS, University of California, Davis, 2018 
DVM Candidate, University of California, Davis, 2023
Annabelle is a veterinary student and UC Davis alumni interested in non-traditional and globally-oriented careers in veterinary medicine. Born in Santa Cruz, she has spent her entire life enjoying the culture and natural wonders of northern California. While she is tracking zoological medicine, her interests extend to rural, mixed animal, and integrative medicine. She advocates for the One Health ideals through her involvement as president for the Students for One Health group on campus and believes that the One Health approach is applicable to all corners of vet med. Annabelle is passionate about taking care of the planet, evident through her involvement as co-founder of the Green Task Force, an on-campus group working to create a more sustainable campus, teaching hospital, and profession. Recently she has also been busy working on a UCD SVM DEI project to promote a more cognizant and inclusive profession. She has enjoyed working on this project and has gained valuable insights not only from reviewing the interviews but also from working with the aforementioned project collaborators. Her dream is to move to Alaska and work primarily as a mixed-animal clinician while also participating in matters of global health, international development, science communication, community outreach, and education. On her days off you can find Annabelle on a trail or near a body of water with her pup and some friends!