Ferrin Peterson - Japan & Hong Kong
Japan and Hong Kong are recognized among the top countries in the racing industry. It is my passion to work in the horseracing industry, so when I received the Zoetis Equine Scholarship, UC Davis residents and faculty helped me to get externships in Asia. During my three weeks in Japan, I toured their training centers, rehab facility, Thoroughbred farms, and fortunately arrived in time to attend the Nippon Derby! I was blown away by their facilities and the caliber of racehorses. Additionally, the vets were extremely hospitable and allowed me to observe and assist in a variety of medical practices, including surgery, rehabilitation, and reproduction. They also taught me about their culture and gave me a few days off to visit other cities. Each city was unique and provided a closer glimpse into what makes Japan such a special part of the world.
From Japan I flew straight to Hong Kong, where I completed an additional two-week externship. Their veterinary team is comprised of vets from Australia, the UK, India and China. Working with such an international team provided wide exposure to learn more facets of how the racing industry operates in other parts of the world. The Hong Kong Jockey Club is very organized and methodical in all their practices and has the strictest drug regulations in the world. Moreover, I was amazed by the diagnostics that vets could do with seemingly unlimited funds generously provided by the Hong Kong Jockey Club.
I now know why Japan and Hong Kong have such a great reputation in the racing world, as I too was extremely impressed with their racing facilities, practices and veterinary services. I found both countries to be beautiful and the staff welcoming and highly skilled. I love engaging in new cultures and learning new languages, and this summer experience has encouraged me to continue seeking opportunities like these. !
The Society for the Protection of Animals Abroad (SPANA) is one of the largest equine international welfare organizations, with ongoing projects in eight countries including Ethiopia. Since my primary interest is in equids and there are over 2.5 million horses in Ethiopia, I decided Ethiopia was the ideal place to go and narrowed the focus of my work to Ethiopia's carthorses.
I communicated with Ethiopian veterinarians and students at the Addis Ababa College of Veterinary Medicine and Agriculture via email for several months prior to my arrival in order to collaboratively design our research project, which aimed at determining the major cause of abandonment of carthorses and looking into welfare associated with the horses. When I arrived in July, the veterinarians paired me with Yewbnesh, a fourth-year veterinary student, to be my research assistant and translator. I traveled with the SPANA team to 11 towns throughout Ethiopia in order to conduct our research. In three weeks, we conducted research on 200 horses, 75 of which were abandoned. It was shocking to find so many abandoned horses hanging out in the streets with no one to look after them. I performed physical examinations on the horses to assess healthcare problems while Yewbnesh interviewed the carthorse owners utilizing a questionnaire we had developed to look into demographic issues as well as previous horse experience. Unlike animals in the United States, which are normally confined in pastures, barns, houses, or leashed next to their owners, animals in Ethiopia are everywhere! More than once I nearly tripped over a goat and I never got used to veering around driving hazards that included horses and donkeys.
My experiences in Ethiopia have served to further ignite my goal to work as a veterinarian in underserved, rural communities where I can provide veterinary care, teach animal owners better healthcare practices, and research the causes of poor performance and welfare in their animals. Some of the towns I visited had no veterinary presence; thus animal welfare was especially lacking. The carthorse owners we encountered were very excited to have us take an interest in their work since there is very little veterinary care available to them. Yewbnesh and I would begin interviewing a single carthorse owner with his horse and would quickly be surrounded by a mob of curious carthorse owners who wanted to find out what we were up to.
Prior to my trip, I had heard great things about Ethiopia. My aunt, a former missionary to China and Turkey and currently involved in counseling overseas missionaries, remarked that she would most want to travel to Ethiopia of all the African countries because of her positive encounters with Ethiopians. They are famous for their pride in their country, warmth and their deeply rooted values. I found my Aunt's observances to be true! Yewbnesh was a great teacher and mentor, helping me to begin learning the Amharic language and she even taught me traditional Ethiopian dances! In three short weeks, she ended up becoming one of my dearest friends and I formed friendships with several other Ethiopian veterinary students, including a few international veterinary students from Somalia who plan to become camel vets. My new friends helped me to experience the culture of Ethiopia more fully by taking me to their church services, their family homes, local restaurants, and traditional dancing performances.
I left Ethiopia with a deep love and compassion for the people and their animals, as well as an appreciation for their food and culture. Granted, there is much work to be done, which is why I am working diligently to continue the work we began and devise ways to make a lasting and positive impact on Ethiopia's carthorses.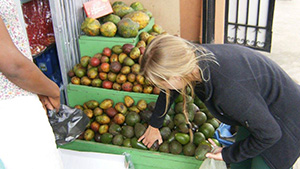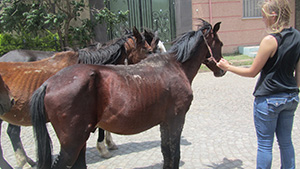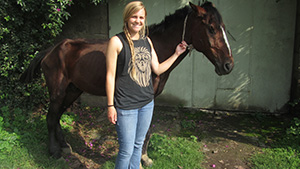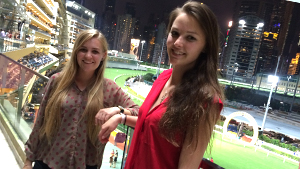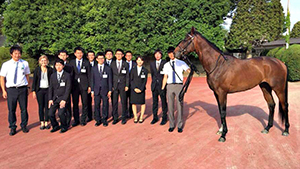 Tags