Marlene Haggblade - Rwanda
I always forget how much I feel at home in Africa. As I got off the plane in Kigali, Rwanda I was immediately surrounded by vegetation I hadn't seen since I was a tiny tot chasing chameleons around our backyard in Madagascar. It had been 3 years since I had last set foot on African soil as a temporary resident, and 10 years since I had lived in sub-Saharan Africa as a permanent resident. The familiarities of my youth enveloped me.
This summer I had the pleasure of conducting a Students Training in Advanced Research (STAR) project with Gorilla Doctors in Musanze, Rwanda – a small city nestled at the base of a humbling volcano chain. I lucked out with great mentorship – my advisors at UC Davis, the glorious Drs. Kirsten Gilardi and Woutrina Smith, are some of the most brilliant women I've ever worked with. They have more letters after their names than I have in my name – I kid you not. And Dr. Joost Philippa, the head veterinarian in Rwanda, is an equally phenomenal human. Beyond academic mentoring, Joost helped cultivate my cycling prowess as we tackled an "easy" 30-km mountain bike ride in the rolling (but actually really steep when you are trying to peddle up them) hills of Musanze.
On-site I was responsible for updating the Gorilla Doctors' record keeping system so that moving forward veterinarians in Rwanda would have easy access to the clinical history of each gorilla. This required compiling and inputting health records for gorilla interventions over the last 20-years into GorillaVMACS, a system similar to that of the VMTH. Concurrently, I assembled the dataset for my retrospective case-control study. With this project, I am trying to elucidate what risk factors render gorilla sub-populations more at risk of snare entrapment, and to better understand factors associated with veterinary intervention that increase the one-month survival of mountain gorillas. Luckily for me, the Internet in Rwanda was far superior to my Internet in Davis, and facilitated seamless data entry. With help from the phenomenal local staff, I had easy access to all the cases, and plenty of time to create and polish my project's dataset. I also had time to observe and understand the vast array of tasks employees at Gorilla Doctors perform on a day-to-day basis. I attended presentations on cutting edge science by some of the gorilla conservation non-profits in the area, observed on-site veterinarians perform spay and neuters for stray dogs, took photos of a golden monkey necropsy for a post-mortem report, and appreciated the complexities and nuances of wildlife conservation medicine – a field I feel very passionately about.
I spent Monday through Friday working on my STAR project, with intermittent breaks for tea and French fries courtesy of the talented chef, Leon. This left me plenty of time to explore Rwanda on the weekends. I was lucky to find a Canadian MPH student, Elyse, on site the whole time I was in Rwanda. She ended up being a terrific travel companion and friend. We made the most of my fleeting time in the country and adventured to a tropical paradise (Gisenyi) for much needed relaxing, toured the markets, museums, and memorials in the capital city (Kigali) for some cultural and historical perspective, and walked for 9 hours through thick mud to a crater lake situated on top of a volcano (Mount Bisoke). Rwanda has completely blown me away.
My only disappointment was not being allowed to enter the park with Gorilla Doctors to see the work they do first hand. Strict regulations limit access to the gorillas. But, having flown 26+ hours to Rwanda, I decided I couldn't leave without trekking to see the mountain gorillas myself, even if it meant doing so as a tourist. It was the most expensive hour of my life – and worth every penny! We walked for an hour and a half through dense greenery when we finally came across a group of 18 gentle giants. I saw infants roll down hills playfully, silverbacks stand stoically, and mothers cradle their newborns. Gorillas are magnificent creatures, and I feel humbled to have seen them in all their natural glory – a once in a lifetime experience.
I am lucky to have had the opportunity to visit and explore a country with so much diversity and beauty, a summer that wouldn't have been possible without STAR, and the International Summer Externship Funding program. I can't adequately express how sad I felt to leave Rwanda after one very short month, but I rest easy knowing it's not a forever goodbye. I trust that I will continue to return to the one continent where I've truly felt rooted.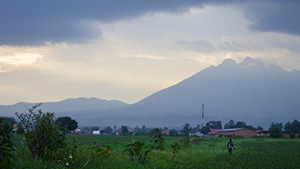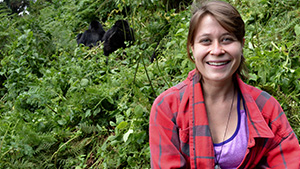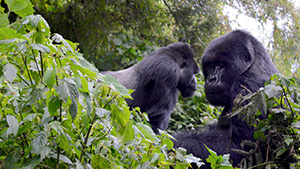 Tags