Rowena Kuang - Australia
I had the wonderful opportunity to travel to Sydney, Australia this summer where I researched feline aspergillosis in brachycephalic cats. Fungal rhinosinusitis due to Aspergillus species infection is an emerging mycosis of cats with little published data about its etiopathogenesis. Approximately 40% of all cats diagnosed with these invasive infections are brachycephalic, namely pure-bred cats of Persian lineage. This may be due to physical anatomy of their abnormal facial conformation that can predispose these breeds to fungal colonization. However, there is also suspicion that an immunogenetic defect that predisposes these breeds of cats to aspergillosis, more specifically a dysfunction in innate immunity involving specific receptors that are implicated in the recognition of Aspergillus species.
I became interested in this project after speaking with Dr. Paulina Zielinska about my goals and plans for both the summer and in my career long term. She suggested I explore the on-going projects at University of Sydney and connected me with Dr. Vanessa Barrs. After researching a few topics of interest and reading scientific papers on the research conducted as well as what has yet to be done, I decided that researching feline aspergillosis was exactly what I wanted to pursue. With the help of my co-mentors Dr. Jonathan Dear and Dr. Vanessa Barrs, I developed a plan for my 8 weeks abroad, with the aim of comparing the nucleotide sequence of healthy adult cats to affected cats in order to determine the presence of breed-associated single nucleotide polymorphisms (SNPs) in the genes coding for a pattern recognition receptor (PRR) named DC-Sign (dendritic cell-specific intercellular adhesion molecule-3-grabbing non-integrin).
This was the first study to sequence PRRs from these breeds to determine whether breed-associated SNPs that could be involved in defective innate immunity are present.  If we can identify SNPs  associated with increased susceptibility to infection, we can hasten diagnosis and improve treatment and prognosis. Although the first case reports of feline invasive aspergillosis came from Australia, infections have been since documents worldwide, highlighting this disease as an emerging threat to feline health. We may also be able to translate our understanding of how aspergillosis occurs in humans as well, therefore this project will contribute to our knowledge of immunogenetics on animal and human health in veterinary medicine, epidemiology, and public health on a global scale.
A typical day in research for me consisted of running PCRs, analyzing gel electrophoresis, and problem solving with my mentor to determine which PCR samples to send for sequencing. With no prior lab bench experience, this was a very enriching experience, giving me a greater understanding of what research entails. I can now say with confidence that I am able to begin with a sample of DNA, design primers, create a desired DNA concentration, produce a PCR product with sterile techniques, and appropriately create and run a gel to obtain a product ready to be sequenced. This is a major accomplishment for me in the 2 months I was there and instilled in me a sense of self confidence I can apply to other aspects of my life and career. I would have never imagined myself conducting research but this experience showed me that anything is possible.
Aside from the research aspect of my summer, I had the opportunity to explore Sydney on the weekends. Although it was winter there and poured the first 2-3 weeks I arrived, the weather the rest of my time there was beautiful. I was fortunate enough to have relatives there who took me to explore and sight-see the many beaches, hiking trails, and national parks. After spending 8 weeks in Sydney, I took an extra week to explore other parts of Australia and visited Brisbane as well as Sunshine Coast where I got to visit the world's largest koala sanctuary (and even hold a koala!), see some of the most amazing and jaw-dropping sunset views over crystal-clear waters, and even drive on the right side of the road.
I feel very lucky to have had the opportunity to visit and explore a country that, although has similarities to the US, has its own unique culture, people, environment, and of course animals. Whenever my friends and family ask how having a second winter was, I reply with a big smile on my face, "It was the most perfect summer I could have ever had."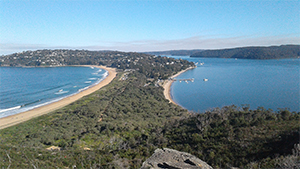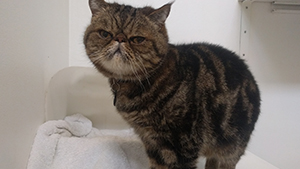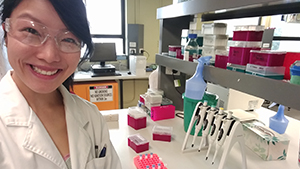 Tags