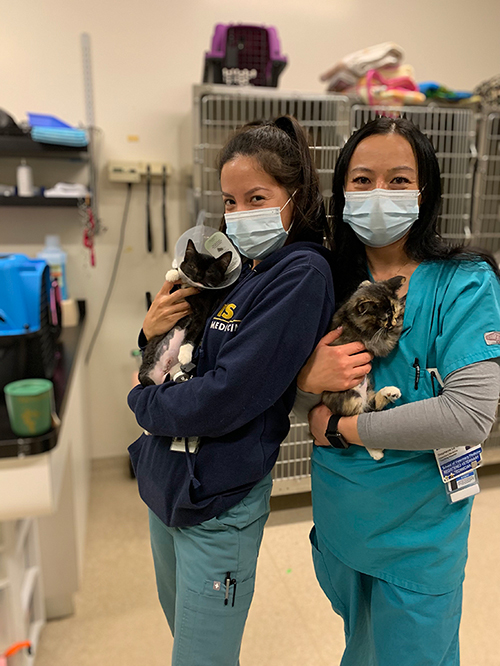 Envision Your Professional Future at UC Davis
Are you a veterinary professional looking for the next step in your career? Join the highly ranked team at the UC Davis Veterinary Medical Teaching Hospital, work on exciting cases, and take your career to heights you never imagined.
Want to be part of the team that helped develop the world's first equine PET scanner, or participate in a first ever 3D laparoscopic surgery? At UC Davis, you'll be part of many "firsts" and play an integral role in cutting-edge veterinary medicine. You'll work with faculty clinicians who are world leaders in their specialties, and you'll help them teach the next generation of veterinarians…all while serving the animals and pet owners of our community.
At UC Davis, you'll…
Develop lifelong professional relationships with colleagues from every corner of the world

Broaden your professional horizons by routinely working with a wide array of species including dogs, cats, horses, livestock, exotic pets, and even zoo animals (Did you ever think you'd be able to tell your family, "I helped save a tiger today"?)

Receive amazing benefits including paid vacations, paid holidays, low-cost health insurance, multiple retirement plan options, and opportunities to earn overtime.
We're looking for the best and brightest veterinary technicians and non-faculty staff veterinarians. Come join our team!