UC Davis Veterinary Hospital Celebrates Staff with Annual Awards
The UC Davis veterinary hospital recently acknowledged the dedication and hard work of its staff members with the annual Staff Awards and Rachel Smith Award.
The Staff Awards are divided into four categories:
•    Large Animal Clinic
•    Small Animal Clinic
•    Client Services/Administrative
•    Support Services (including laboratory, pathology, pharmacy, central services, and diagnostic imaging)
The Rachel Smith Award is named for a lead staff member in the Clinical Pathology Laboratory for many years who worked with Dr. Oscar Schalm to develop the field of veterinary hematology. When Smith retired in 1985, an annual award was established in her name to honor her exemplary career. This award is intended to be the highest honor that the hospital can bestow upon a career staff employee.
In her opening remarks, Dr. Emily Berryhill, chair of the Staff Awards Committee, commented on how the nominees demonstrated leadership to the hospital community and were prime examples of the hospital's cultural beliefs: One Team, Trusted Dialog, Value People, Pursue Excellence, and Realize Our Vision.
One nominee was described as a passionate instructor who empowers the success of students and residents by providing respective and constructive comments and makes students feel valued and essential. Another was described as someone who sets the tone on the service with her exceptional work ethic and communication style, and who has an attitude that inspires the rest of the service to care more deeply about each other and the success of the team.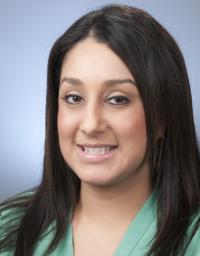 Rachel Smith Award Winner – Brenda Keegan (Emergency and Critical Care Service)
Brenda Keegan is a dedicated team member, filling in extra shifts when short staffed and leading by example every step of the way. As a service manager, she is an open, positive communicator and is gifted in her ability to keep team members focused on the task at hand. Brenda is devoted to the success of her team and patient care throughout the hospital. As a highly skilled technician, is a wonderful asset to students, welcoming them to a potentially intimidating environment and taking time to explain aspects of their cases; students learn that she is one of the "go-to" people in the hospital.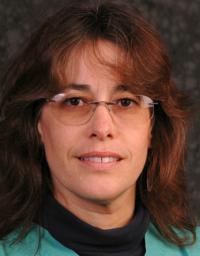 Large Animal Staff Award Winner – Marika Pappagianis (Large Animal Staff Supervisor)
Marika Pappagianis has supported the hospital for more than 35 years. This award comes as a culminating moment of her career, as she retires from the hospital. Marika's office was always open to those needing advice, and her years of experience made her the "go-to" person with just about any need or question. Throughout her career, she was instrumental in developing great teams, from helping undergrads have hands-on learning opportunities to assisting in technician, student, and resident training.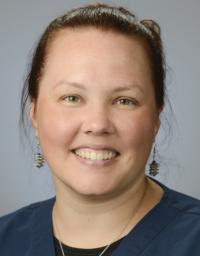 Small Animal Staff Award Winner – Brandie Cates (Emergency and Critical Care Service)
Brandie Cates is a passionate instructor to students under stressful situations or lifesaving moments. She provides respectful and constructive criticism to students to enhance their nursing and critical care skills, always making them feel like valued and essential members of the team. Brandie empowers the success of students and emergency residents and interns by helping them learn from their successes and analyze when things go unexpectedly, helping to grow their self confidence. Her innovative ideas helped the service get through record-breaking case numbers during the pandemic.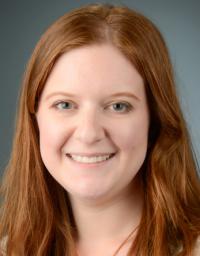 Client Services/Administrative Staff Award Winner – Kaitlin Zuwala (Internal Medicine Service Referral Coordinator)
Kaitlin Zuwala is described as the "glue of the Internal Medicine Service." As the services' referral coordinator, she helps facilitate cases to one of the hospital's busiest service. Her colleagues say she brings out the best in everyone, is extremely dedicated, has high integrity, and does what needs to be done in an expedient and enthusiastic fashion. Kaitlin provides helpful suggestions to improve the service's efficiency and ensure everyone feels valued and respected. Her poise and composure, even under trying circumstances, is an admirable quality; clients sing her praises because of her empathy, compassion, and outstanding communication skills. Kaitlin is one of the most supportive staff members, consistently praising techs and residents and acknowledging resilience, positive attitudes, and a great work ethic.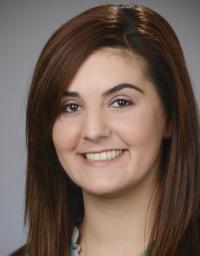 Support Services Staff Award Winner – Michelle Solorio (Diagnostic Imaging Service)
Michelle Solorio is an amazing team builder who wants everyone to succeed individually because she knows what it takes for the hospital to succeed as a whole. She is well versed at making personal connections as a result of her caring and empathetic nature. Michelle played a large role in the success of the new PACS imaging system. She was part of the team that planned, designed, and tested the system for 18 months prior to its launch. Because of her preliminary efforts, the hospital is now able to store images, as well as lameness videos, endoscopy studies, and c-arm procedures, as well as query the database. She worked tirelessly on training documents and sessions for staff, students, and faculty.
Congratulations to all award winners and nominees!
Primary Category
Tags