UC Davis Veterinary Hospital Celebrates Staff with Annual Awards
The UC Davis veterinary hospital recently acknowledged the dedication and hard work of its staff members with the annual Staff Awards and Rachel Smith Award.
The Staff Awards are divided into four categories:
•    Large Animal Clinic
•    Small Animal Clinic
•    Client Services/Administrative
•    Support Services (including laboratory, pathology, pharmacy, central services, and diagnostic imaging)
The Rachel Smith Award is named for a lead staff member in the Clinical Pathology Laboratory for many years who worked with Dr. Oscar Schalm to develop the field of veterinary hematology. When Smith retired in 1985, an annual award was established in her name to honor her exemplary career. This award is intended to be the highest honor that the hospital can bestow upon a career staff employee.
Since many of the nominees this year have been at the hospital for a relatively short time, the committee decided to acknowledge their contributions by introducing a new Rising Star Award. This award recognizes someone who has been at the hospital for five years or less but who is well on their way to making a strong impact.
The staff was described at the ceremony as the "foundation of the hospital" and were prime examples of the hospital's cultural beliefs: One Team, Trusted Dialog, Value People, Pursue Excellence, and Realize Our Vision.
Nominee Alyssa Ortega was described as the true embodiment of a team player through communication and cooperation. Nominee Omar Sarno's positive influence can change a colleague's day regardless of how busy or stressful things may be. Nominee Dawn Cauthen was noted as a person who cares deeply about her service and their success. Each nominee's submission was filled with similar accolades praising their dedication to the hospital, their patients, the clients, and their team members. Other nominees included Paige Allenbaugh, Dallis Hollis, Alex Paul, and Kayla Popovich.
Winners: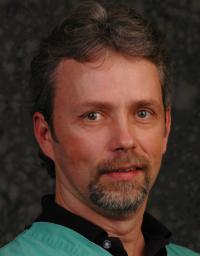 Rachel Smith Award Winner – Rich Larson (Diagnostic Imaging Service Staff Supervisor)
Recently retired after more than 20 years at the hospital, Rich was instrumental in propelling the radiology department into what it is today. He embraced challenges and change over the years and was an active member in the hospital community through service within the imaging department and on several hospital committees. His leadership played a pivotal role in day-to-day patient care, as well as keeping the service running smoothly.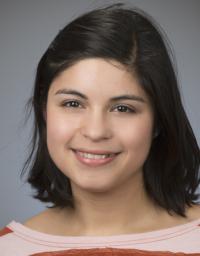 Large Animal Staff Award Winner – Claudia Firchau (Equine Internal Medicine Service)
Claudia's experience is extensive, allowing her to transition seamlessly between complicated tasks, including performing neurologic exams, helping with endoscopies, coordinating appointments, and providing patient care. Claudia's attitude is inspiring, showing up each day with enthusiasm and energy that propels the service through busy days, and treating everyone she encounters with respect. During staffing shortages, she does not hesitate to step into whatever role is needed to provide assistance, including working in the ICU or NICU. Claudia sets high standards for herself and continually wants to advance her knowledge and clinical skill set. Claudia embodies the meaning of being a true team player, providing the best patient care and performing efficiently and thoroughly. Even on the most stressful days, she is a pillar of support and manages to make multitasking look easy. She is very much appreciated by everyone who works with her.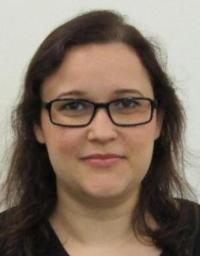 Small Animal Staff Award Winner – Jully Pires (Veterinary Center for Clinical Trials)
Jully is the pinnacle for creating a united clinical trials team. Her strong communications and leadership skills allow for the best use of staffing resources on busy days to ensure no diagnostics or procedures are missed, and she finds unique ways to streamline processes to ensure the most efficient use of the investigators' time, while never compromising on patient care. Her dedication includes identifying every detail of patients' clinical trials visits before their arrival and works tirelessly to ensure that the visit is as safe, efficient, and as pleasant as possible for the patient, client, and other team members.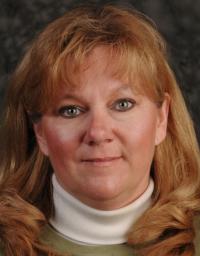 Client Services/Administrative Staff Award Winner – Brenda Sissom (Personnel and Payroll Supervisor)
Brenda's vast knowledge of the hospital helps to guide supervisors and managers confidently through various issues, including through constructive feedback that may be challenging to hear but important for improvements to be made. She always keeps the staffs' best interests in mind and frequently solves complicated issues that inevitably arise within the payroll system. In addition, she is known to be invaluable when it comes to staff recruitment through making suggestions regarding job descriptions and staff onboarding procedures.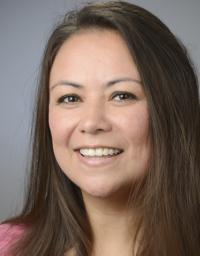 Support Services Staff Award Winner – Julie Burges (Clinical Diagnostic Laboratory Manager)
Julie creates an open and safe environment that encourages team members to share thoughts and ideas in a constructive way, for the benefit of the entire group. She recognizes the value of each team member and harnesses individual strengths to promote a more effective, cohesive, and pleasant work environment. Julie is known to step into any void in staff coverage, often on her days off, filling and assuming the duties of the absentee. She also does an amazing job at celebrating individual team members' strengths, accomplishments, and milestones. In doing so, she promotes positive morale and strength throughout the entire laboratory group, making everyone feel like a cohesive unit.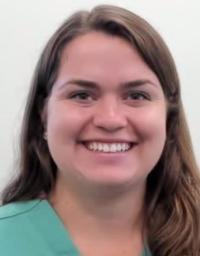 Rising Star Award Winner – Kim Carlson (Livestock Medicine Service)
Kim is a dedicated team member who is known to be a tireless worker with a great attitude, influencing those around her to stay positive and proactive, even on very long days. She has a can-do approach that empowers students and residents to be innovative in their own approaches. Her excellent animal handling skills have kept the students, staff, and clinicians safe on numerous occasions. Kim is respective and collegial and has excellent communication skills, as well as a calm demeanor, along with the ability to take charge of situations when indicated, making her a much-valued member of the livestock team.
Congratulations to all award winners and nominees!
#   #   #
The VMTH Staff Awards and Rachel Smith Award Committee consists of: Dr. Emily Berryhill, (chair), Sarah Blasczynski, Dr. Julie Burges, Simon Ehrlich (administrative support), Brenda Keegan, Dr. Matthew Prator, Jason Peters, Dr. Catherine Outerbridge, and Dr. Josh Stern. The hospital extends a sincere thank you to the committee for its dedication to these awards, with a special recognition to Simon Ehrlich for his excellent management and organization of the process and the ceremony.
Primary Category
Tags