Diversity and Inclusion Education
Prologue - Welcome to your Diverse Community of Learners
Beginning the first day of veterinary school, entering students participate in the week-long introductory course we refer to as "Prologue." On the very first day, students are welcomed to the school's diverse community of learners and hear about our commitment to supporting an environment that supports diversity and inclusion. From the beginning of school the diversity and inclusion message are taught to engage students in the richness of our diversity and to set the tone for the inclusive and welcoming environment we strive for. Promoting of conversation and dialogue has part of these early days of veterinary school and a demonstration of the school's commitment to diversity and inclusion. Outcomes for this 1 ½ hour educational session are to: promote inclusiveness and respect in the educational learning environment at UCD School of Veterinary Medicine; recall the principles of community; and apply the principles of community to student life at the school.
Dean Michael Lairmore's message
Upholding Principles of Community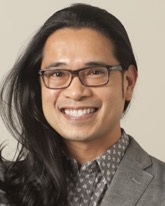 The 2016 Prologue (VM 400) speakers included:
Mikael Villalobos
Associate Chief Diversity Officer
Office of Campus Community Relations
mbvillalobos@ucdavis.edu
Dr. Villalobos presented information on diversity and inclusion and the UC Davis campus Principles of Community as part of this new student introduction to campus and the school. He discussed the importance of veterinarians being multi-culturally competent in their interactions with members of their community and in their preparation in being service providers to an increasingly diverse population.  
Inclusiveness in veterinary medicine will ultimately entail
A broad based cultural competence across the profession
An incoming stream of new entrants to the profession whose demographics with regard to race, ethnicity, gender, gender identity, sexual orientation, ability, and religion approximate those of the general public.
Inclusion puts the concept of diversity into action by creating an environment of involvement, respect and connection. The achievement of a work environment in which all individuals have equal access to opportunities and resources, and can contribute fully to the institution's/organization's success. Increased awareness of both the visual and invisible culture is key.
Visual Culture
Dress, Tradition, Artefacts, Behaviors, Customs, Heroes, Symbols
Invisible Culture
Assumptions, Beliefs, Values, Perceptions, Attitudes, World views
To achieve multi-cultural competence individuals must increase their awareness about personal biases, assumptions and attitudes.  Building knowledge of cultures, history, worldviews, languages and diverse experiences and developing a repertoire of skills that allows one to effectively intervene in personal and professional domains is ultimately the path to multi-cultural competence.
Veterinarians should have "an understanding of the manner in which culture and belief systems impact delivery of veterinary medical care while recognizing and appropriately addressing biases in themselves, in others, and in the process of veterinary care delivery, said Dr. Villalobos.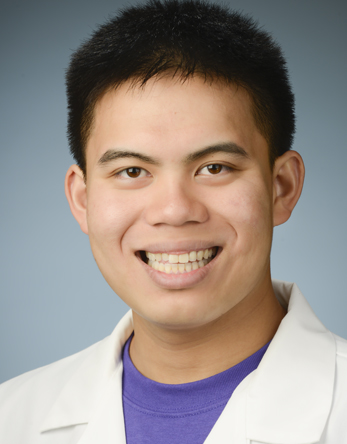 Byron Lee
4th year student
"I had the opportunity to welcome the Class of 2020 to the UC Davis School of Veterinary Medicine. One of my talks was on the Principles of Community and how I have been able to see this principles apply to real life within veterinary school. Overall, the Principles of Community have been in play through every experience I've had in school - whether it be in the classroom, during group projects, or with client interactions in the VMTH.
The Principles of Community have allowed me to be respectful towards everyone I meet. You never know if the next person you talk to will be your future boss, or someone you will never see again. Everyone deserves the same level of treatment regardless of their first impressions. 
Being able to have freedom of expression is also really important in veterinary school. We have students, professors, and colleagues from all different walks of life and backgrounds. Everyone has something different to offer and by allowing these experiences to blossom, everyone is able to learn and grow.
I encourage all current and future students, as well as our colleagues in the veterinary profession, to take into consideration these Principles of Community in their everyday lives. I'm sure even without explicitly stating them, many of us are already living by these statements!"