Student Diversity Data
As California's only public Doctor of Veterinary Medicine program, it is our responsibility to serve the citizens of the state of California and to reflect the demographics of the state population in our student population. The School's Strategic Plan includes the goal to "Attract, recruit, and foster diversity and inclusion in student, faculty and staff populations reflective of California demographics" (goal 1.3).
An important component of the strategic planning process has been to identify the diversity data of matriculated students. Data compiled here shows both demographics and trends of race/ethnicity and first-generation students.
---
First-Generation Students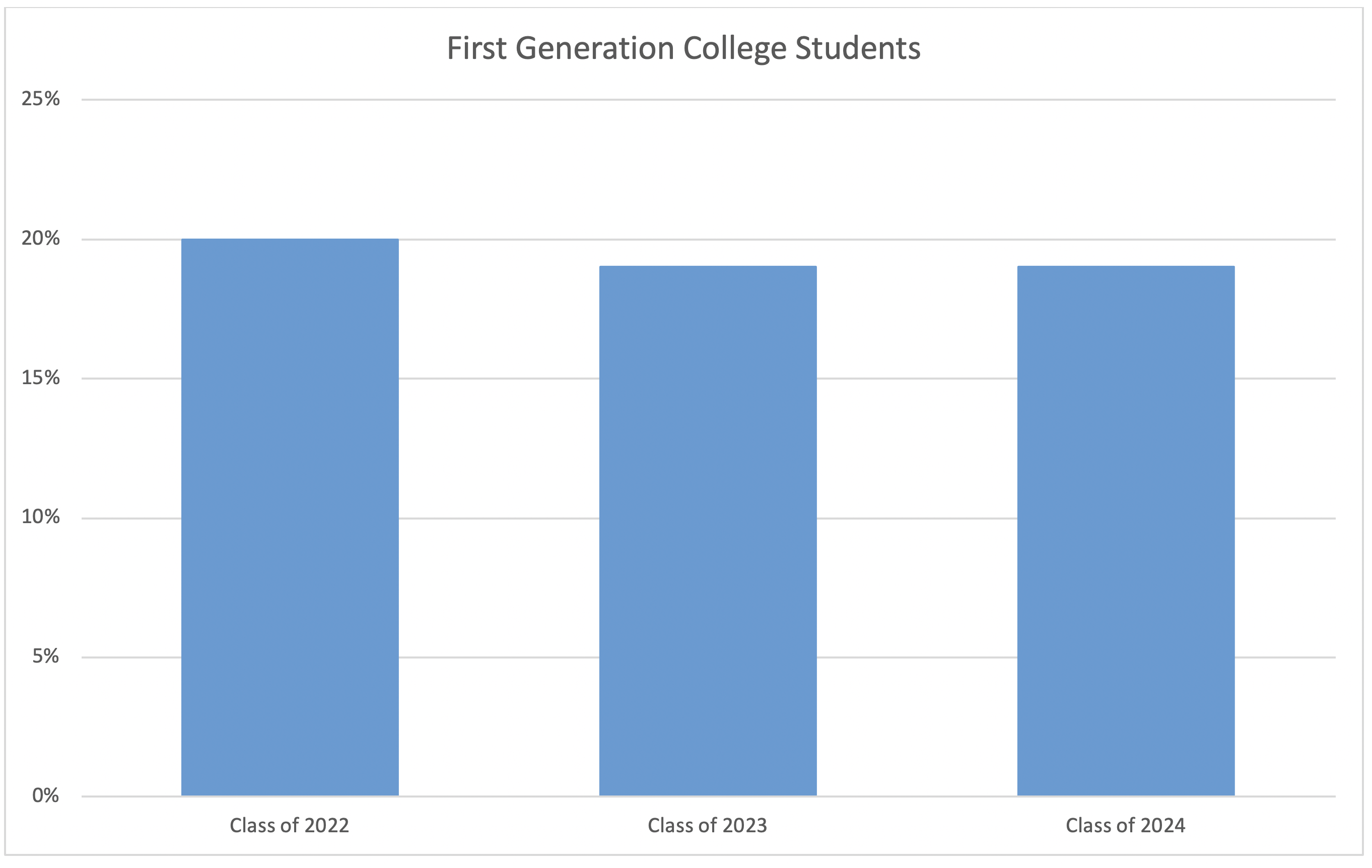 First Generation indicates that a student's parents have not completed a bachelor's degree. Data on first generation students was not collected prior to the class of 2022.
---
Class Diversity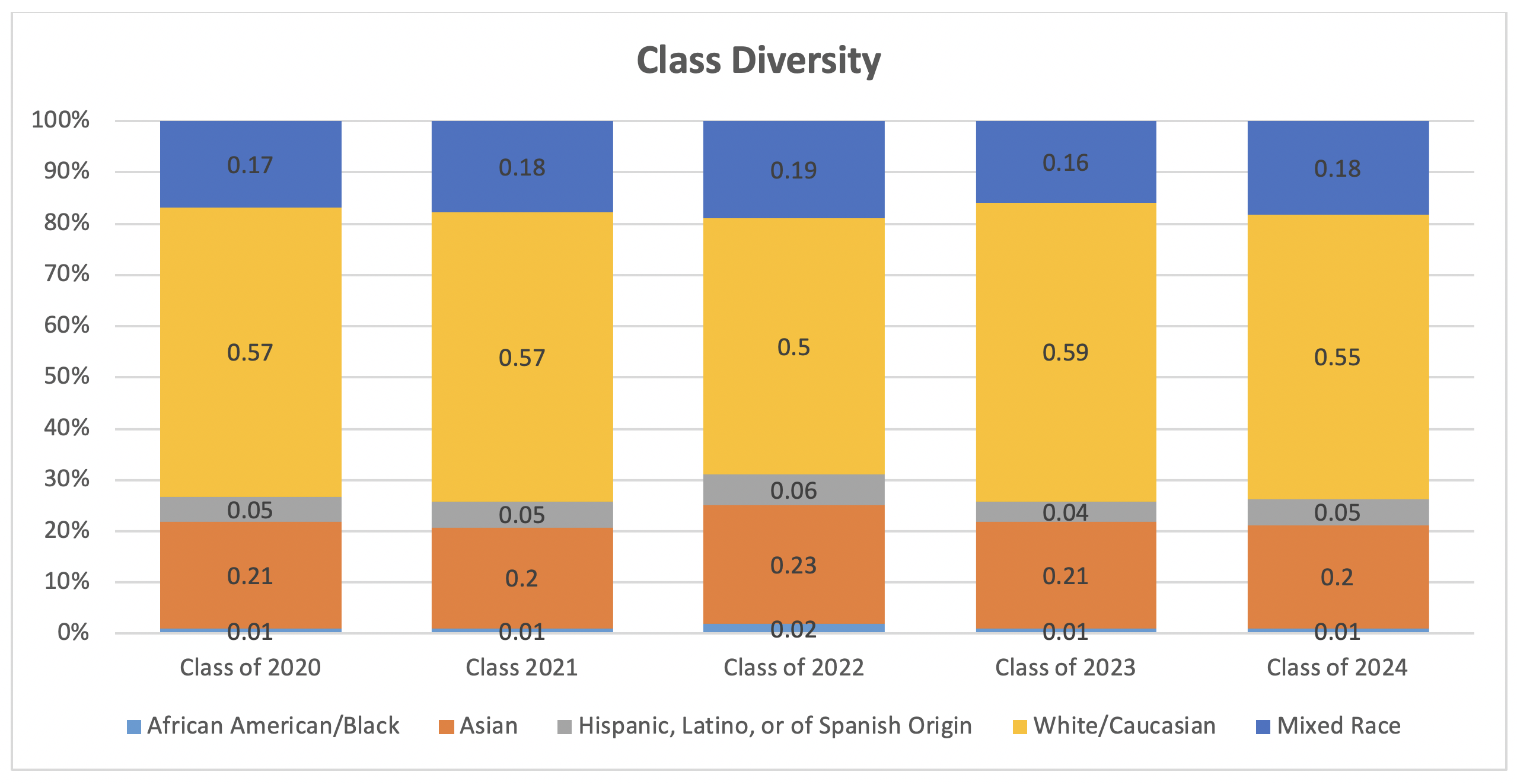 Nationally, over 70% of the total DVM student population is white. All other ethnic and racial backgrounds are considered underrepresented in veterinary medicine (URVM). This makes UC Davis School of Veterinary Medicine one of the most racially and ethnically diverse DVM programs in the nation, with almost 50% URVM representation. Source: AAVMC Annual Data Report, 2019-2020.
---
Mixed Race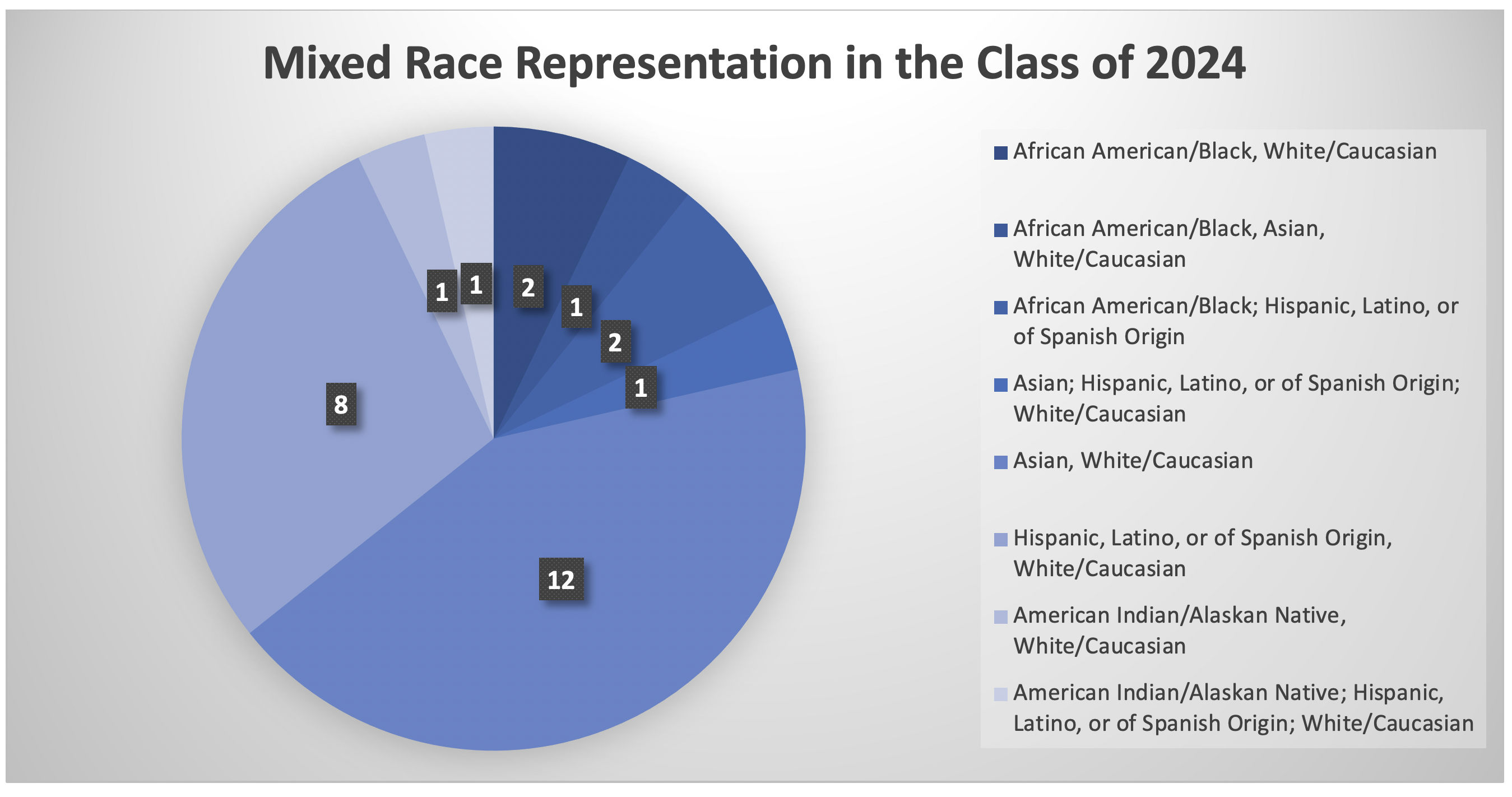 The mixed race category has made up between 17-19% of the past five classes. Because such a large portion of our class makeup is mixed race, a breakdown of the various sub-groups that may not be represented within the larger class ethnicity overview is provided here for the class of 2024, specifically.
While only one student identified as Black/African American, five additional students identify as mixed race Black/African American. Additionally, while no students identify as American Indian/Alaskan Native, two students identify as mixed race American Indian/Alaskan Native.