Student Led Initiatives
Our students are actively engaged in diversity and inclusion outreach through multiple initiatives. They are leading efforts as part of the school and the larger campus community as well as at high school and elementary schools in the region. They are committed to supporting the recruitment of underrepresented students into the veterinary medical profession.
Current activities are focused on: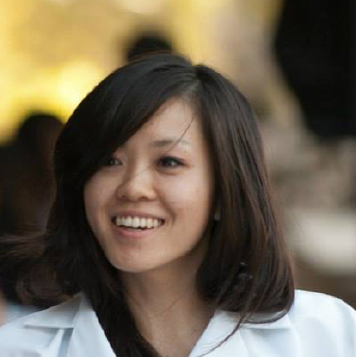 Coalition of Veterinary Students for Diversity and Inclusiveness
The VOICE Chapter, Lesbian, Gay, Veterinary Medical Association (LGVMA) Club, and the Veterinary Student Outreach (VSO) Club have joined together to develop a Coalition of Veterinary Students for Diversity and Inclusiveness. The individual club activities are often geared to smaller audiences and one-on-one support. In contrast, the Coalition acts as an umbrella organization welcoming any member of the school's community to be involved in their activities and seminars to promote broad awareness and sensitivity for the entire school community of faculty, staff and students.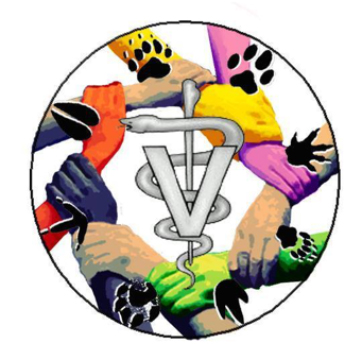 Voice
The UC Davis Veterinary Students as One in Culture and Ethnicity (VOICE) Chapter was formally launched in 2014 and is currently led by seven very dedicated students. The VOICE Chapter is part of a national organization working to increase awareness and sensitivity to socio-cultural issues and celebrate multiculturalism in the veterinary profession.
As one of their first initiatives, VOICE established a mentorship program for UC Davis pre-veterinary students. VOICE students have linked up with UC Davis Pre-veterinary Students Supporting Diversity and with Early Academic Outreach Program students enrolled in animal science and the biological sciences to mentor them on pre-vet requirements, application tips and encourage them in their pursuit of a veterinary education.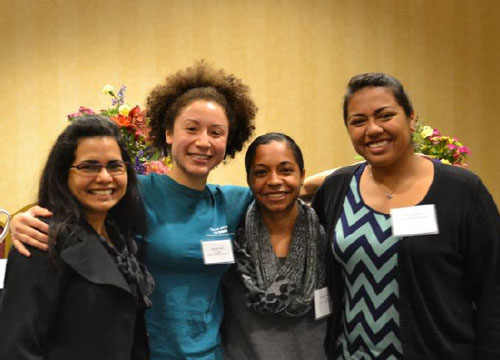 Faculty Membership
Faculty member Lillian Cruz-Orengo will be working with program leaders to identify and encourage faculty colleagues to become mentors through this initiative. The goal is to create a strong cadre of faculty and students to provide on-going advice and support to increase applications from multi-cultural candidates to veterinary school.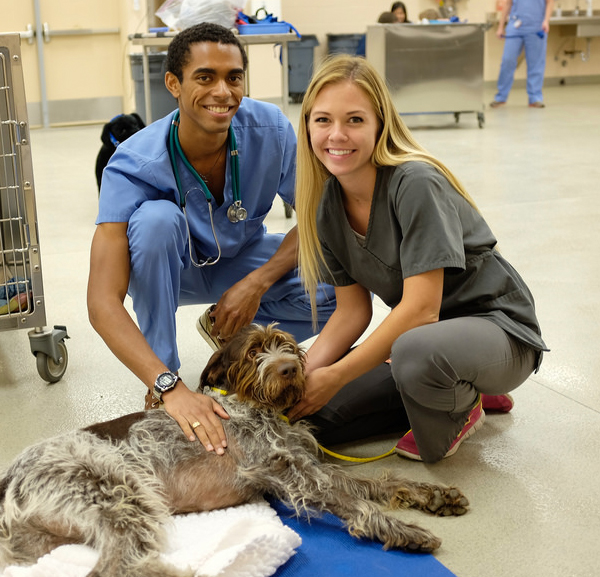 Student Mentorship Program
The UC Davis Pre-Vet Students Supporting Diversity (PSSD) organization is designed to support and retain students from underrepresented/disadvantaged communities who are pursuing careers in the field of veterinary medicine.
The PSSD members, working with our UC Davis Veterinary Students as One in Culture and Ethnicity (VOICE) chapter, have developed an exciting mentoring program to provide leadership and mentorship to disadvantaged students.
Veterinary student members of the PSSD organization host several informal social events for pre-veterinary students each year. These events provide a forum for pre-veterinary students to meet their veterinary student mentors and mingled with a larger group of veterinary students where they conversed about veterinary school classes, internships abroad, and many other opportunities that the undergraduates can apply to further enhance their preparation for veterinary school.
Pre-Vet Students Supporting Diversity Club: http://prevetsofdiversity.weebly.com/
Follow them on: Instagram  @prevets.ucdavis   http://websta.me/n/prevets.ucdavis
Facebook https://www.facebook.com/groups/pssdclub/
PSSD Upcoming Events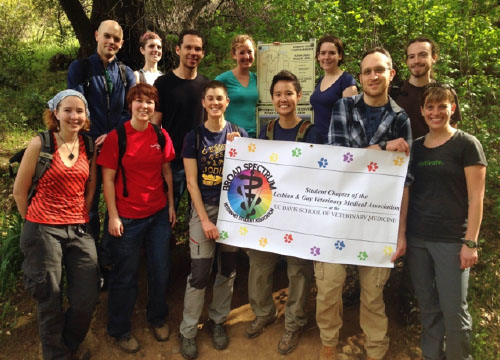 Broad Spectrum: the Student Chapter of the Lesbian & Gay Veterinary Medical Association (LGVMA)
LGVMA at the UC Davis School of Veterinary Medicine is a professional student organization that fosters acceptance, inclusivity and leadership for veterinary medical students of all sexual orientations and gender identities through community development, professional advocacy, and personal empowerment.
LGVMA leaders seek to provide members with an expansive social support network through the organization of social events, educational lectures, and networking opportunities with LGBT veterinarian mentors, fellow LGBT veterinary students, and allies of all sexual orientations and gender identities.
Working with Yasmin Williams, diversity officer and Janel Lang, director of the Career, Leadership and Wellness Center, the LGVMA is developing a number of noon talk seminars.
LGVMA: http://www.vetmed.ucdavis.edu/Clubs/lgvma/index.cfm
Vet Med Climate Survey
The Coalition, with the goal of creating an environment where every student, staff, and faculty member feels a welcomed part of the community, conducted a climate survey in the Spring of 2015. The survey sought to obtain information on veterinary student experiences, feelings, comfort, and satisfaction pertaining to diversity and inclusion in the veterinary community. This was also an opportunity to identify any areas that may need to be addressed by the school's leadership. Unfortunately this survey didn't provide conclusive results. Another survey is being planned for later this academic year.