Research Projects
April 2015 – UC Davis is currently exploring the use of PET imaging on horses. To our knowledge, this is the first PET scan to ever be performed on a horse anywhere in veterinary medicine. Stay tuned for upcoming information on our discoveries. For now, read more preliminary information about this exciting breakthrough in veterinary diagnostic imaging here: https://www.vetmed.ucdavis.edu/news/pet-imaging-uc-davis-continues-success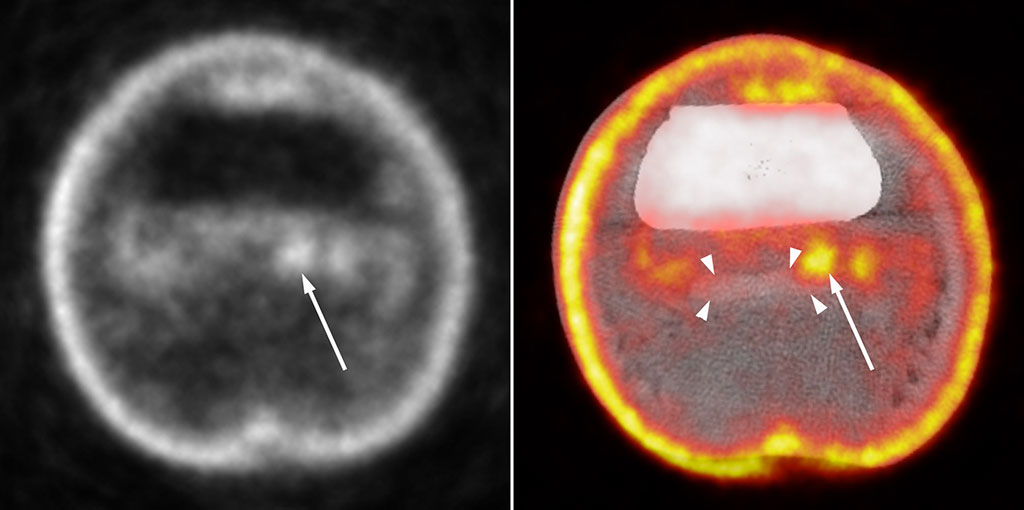 Transverse PET Image
The image on the left is a transverse PET image through the pastern of the horse. The black area is the short pastern bone (middle phalanx). The arrows indicates focal increased signal in the soft tissue at the back of the pastern. The PET image can be fused to a CT image to confirm the anatomic location of the lesion. The fused imaged (right) confirms that the lesion is on the border of the deep digital flexor tendon (marked with arrow heads).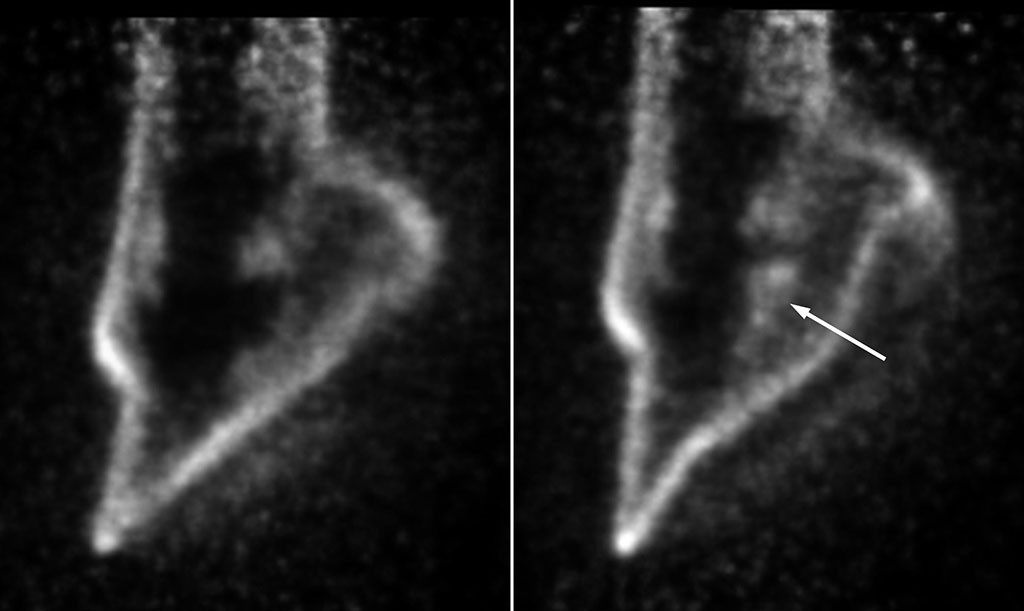 Sagittal PET images
Sagittal PET images through the foot of the normal (left) and lame (right) limb of the horse. The arrow indicates increased signal in the area of the navicular bone of the lame limb due to the presence of a lesion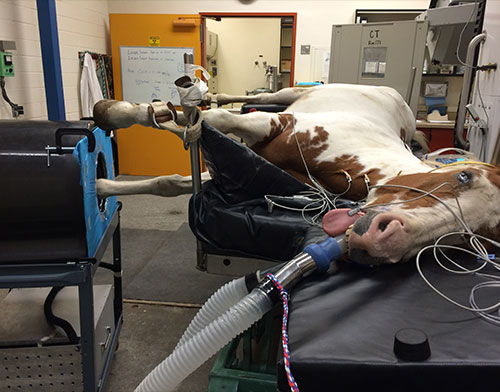 PET Scan
UC Davis veterinary hospital performed the first known PET scan on a horse.