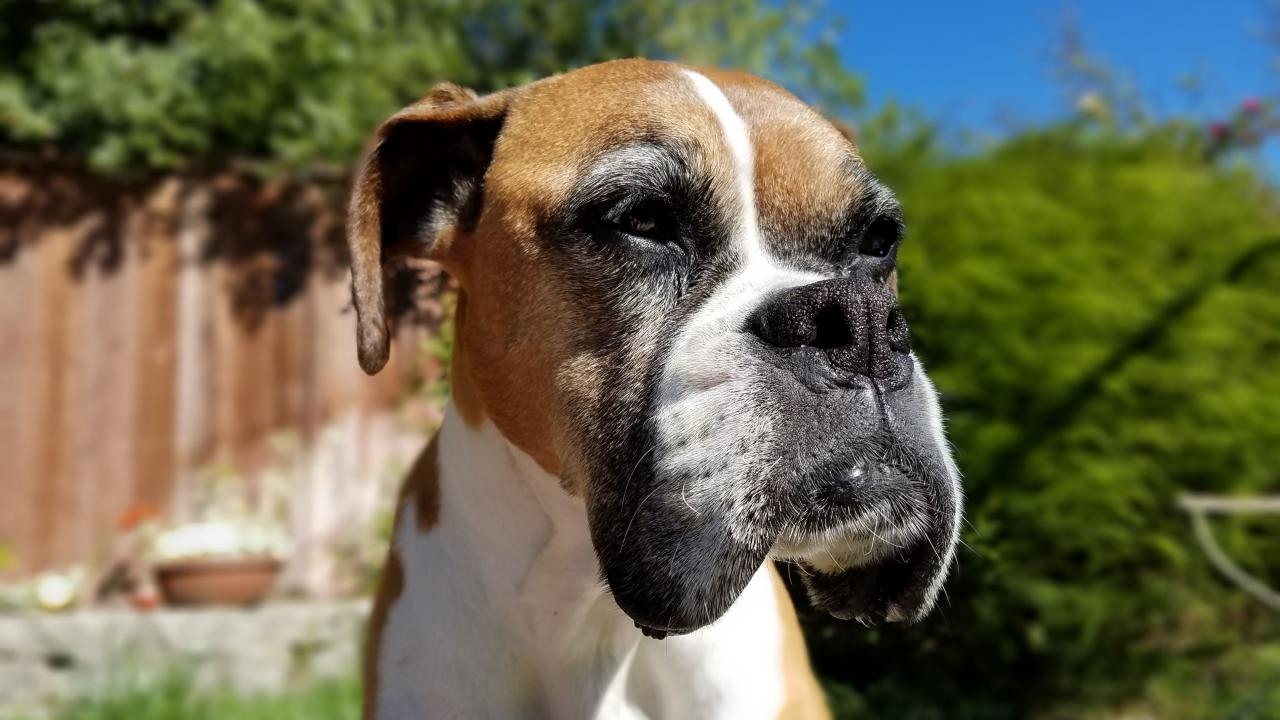 Daisy, a 9-year-old female boxer, was recently treated with radiation for a brain tumor.
"Since her radiation treatment, Daisy and I have been treating every day together like the gift we know it is," said Daisy's owner Rebecca. "We fill each day with her favorite things: walks, lizard-hunting in the garden, snuggles, good food (for which she does a wonderfully entertaining "happy food dance"), and spontaneous songs into which Daisy's name is inserted. She has continued having occasional seizures, but they are largely controlled, and the other neurological symptoms she had at the time of her diagnosis have resolved. She recently suffered acute glaucoma and went blind in one eye, but that hasn't dampened her spirits at all. Daisy is my best friend, and I can't adequately express how much it means to me to have this special time with her."
Daisy's care was made possible, in part, by a generous grant from the Blue Buffalo Foundation's support of the Petco Foundation pet cancer treatment program at the UC Davis veterinary hospital. The grant helps support treatments for domestic companion animals suffering from cancer. The project is designed to support pet parents of modest means or pet parents whose pets provide a service to others.
"I'm so grateful to the amazingly talented and compassionate vets at UC Davis, to Blue Buffalo and Petco for funding important cancer research and helping to provide treatment to beloved pets like Daisy, and to everyone who supports their mission," said Rebecca. "Daisy and I thank you!"
Category
Tags