Student International Summer Externship & Fellowships - 2019
To see more in depth reports, pictures and videos about students' time abroad, click on the individual names linked below: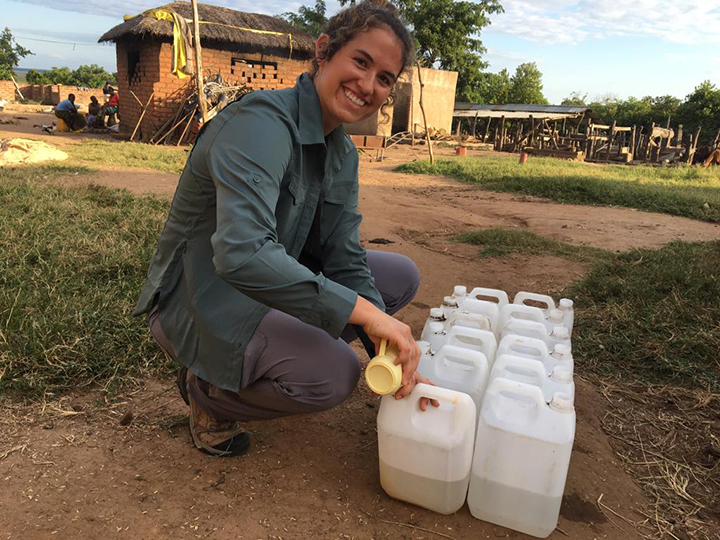 Jamie Sebastian - Tanzania 
Jamie Sebastian traveled to Tanzania where she conducted research on the primary mosquito vector for Rift Valley fever that affects both humans and animals. Not only was Jamie able to perform fieldwork, she also had the opportunity to learn about mosquito larvae collection.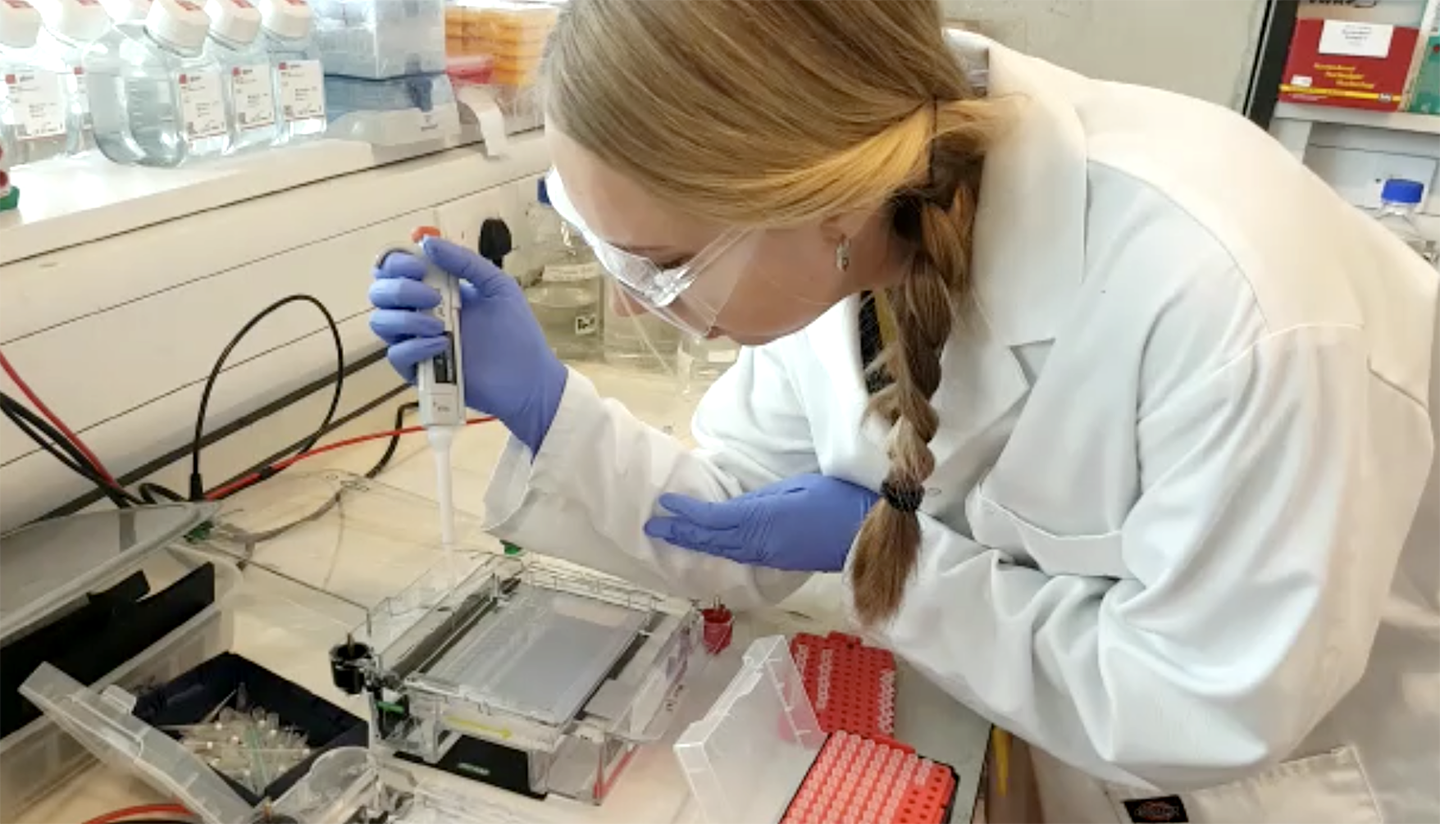 Alexandra Grillos – England
Alexandra Grillos traveled to England where she conducted research at the Royal Veterinary College's Equine Pregnancy Laboratory. She studied the genetics of early pregnancy loss in thoroughbred mares.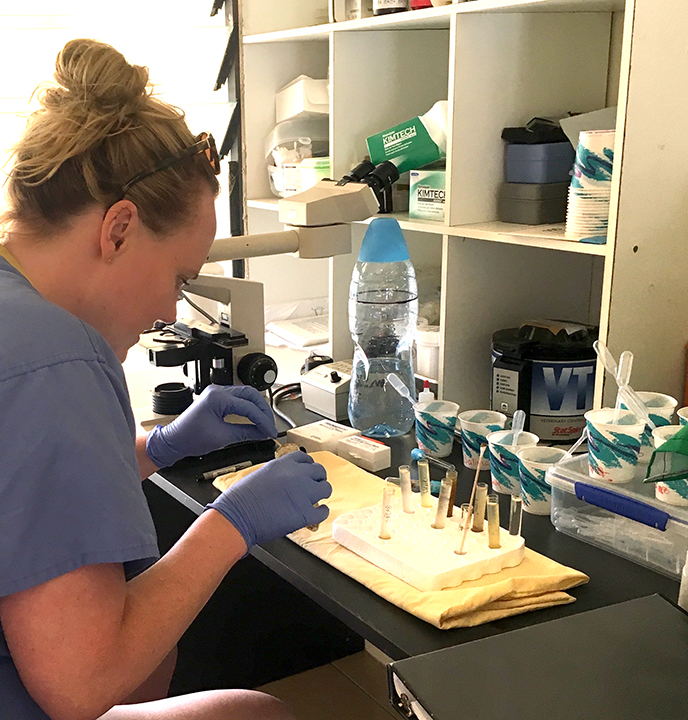 Claire Stuhlmann - Rarotonga 
Claire Stuhlmann spent her summer on Rarotonga in the Cook Islands, researching intestinal parasites and volunteering at the Te Are Manu Veterinary Clinic. She was able to complete her own research project investigating the prevalence and distribution of intestinal parasites in dogs on the island.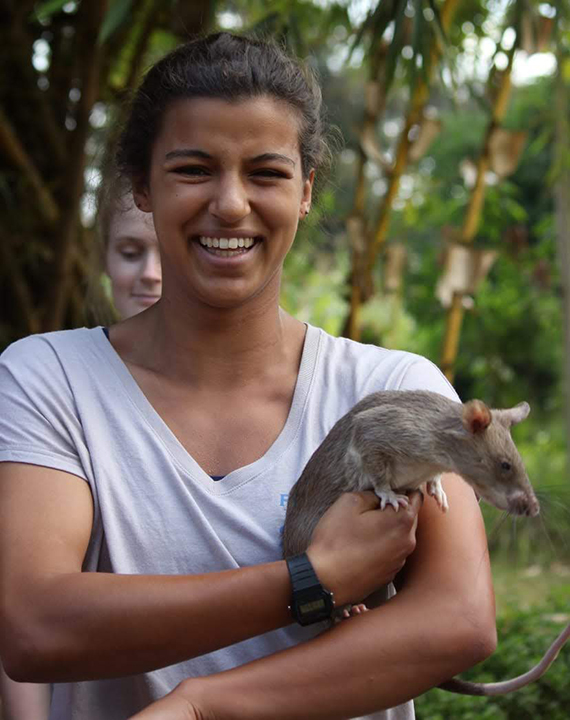 Saba Zewdie - Tanzania 
Saba Zewdie traveled to Tanzania to analyze the Rift Valley Fever Virus (RVFV) with a One Health approach. During the first half of the summer, Saba analyzed seroprevalence and risk factors, such as age or location, for RVFV exposure in livestock, humans and mosquitoes. During the second half, she participated in the Rx One Health course.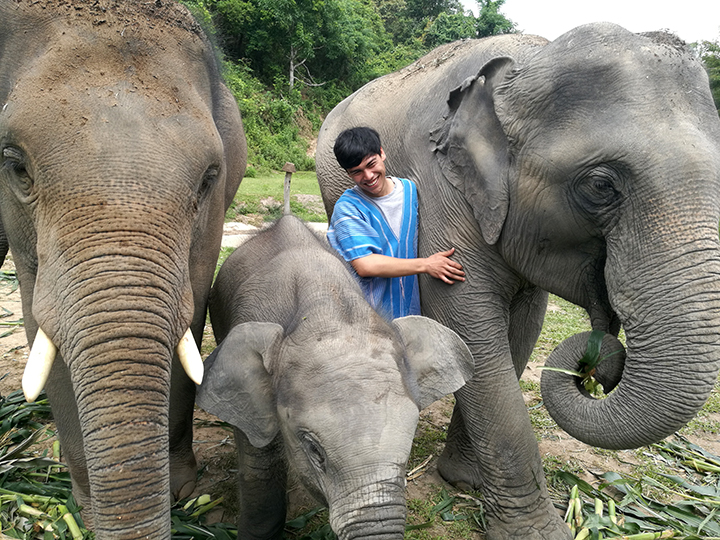 Tanner Talan – Thailand
Tanner Talan traveled to Thailand to work with the faculty of Veterinary Medicine at Kasetsart University, studying elephant endotheliotropic herpesvirus 1 (EEHV1) and performing treatments with the exotic animal veterinarians. Tanner's research project aimed to analyze the genetic diversity of EEHV1 in six fatal cases from elephants in Thailand.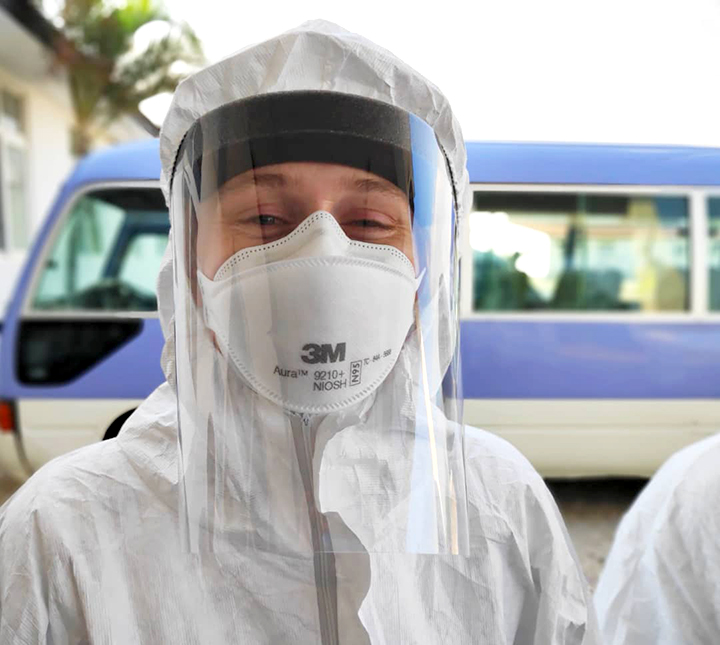 Cara Newberry - Tanzania 
Cara Newberry traveled to Tanzania where she developed a research project with the Health for Animals and Livelihood Improvement (HALI) team to complement the Rx One Health course. Cara attended local government meetings and worked with the TVLA laboratory to isolate E. coli from samples where she was able to test it for susceptibility to seven commonly used antibiotics.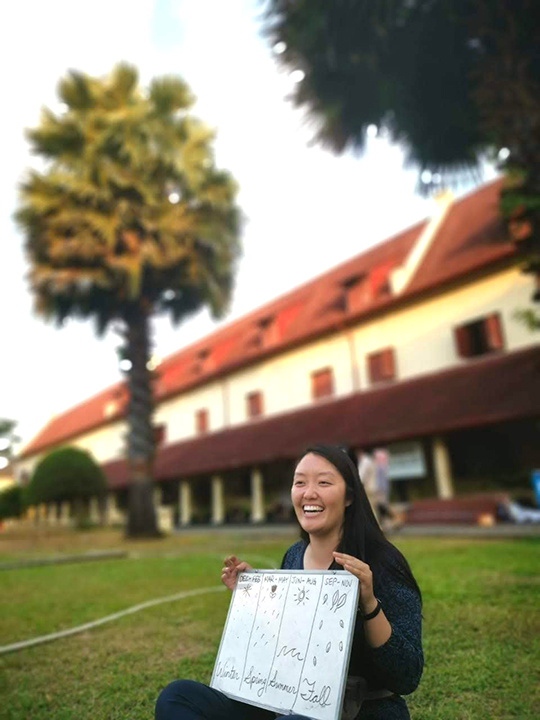 Stacy Kim - Indonesia 
Stacey Kim traveled to Indonesia to conduct research in aquaculture. Her main objective was to test Trichodina, a type of protozoal parasite that has the potential to reduce the respiratory capacity of fish and lead to disease. Stacey focused her research on testing different treatment methods that would be cost effective and easy to implement.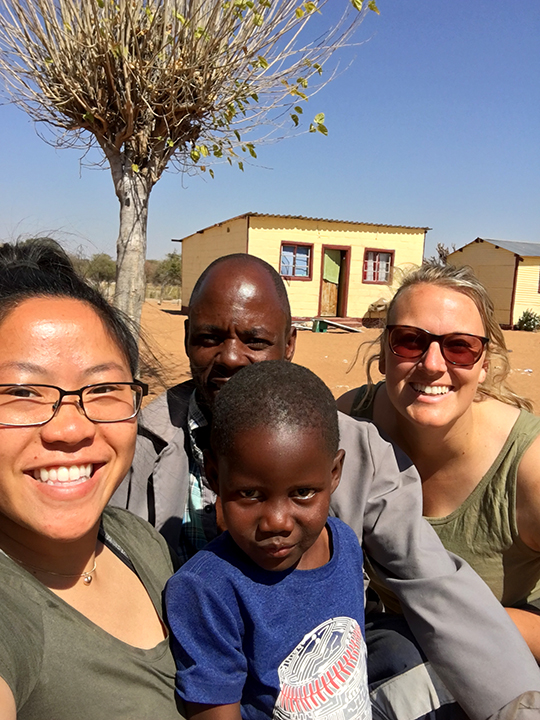 Jill Huynh – Namibia
Jill Huynh traveled to Otijiwarongo, Namibia as a veterinary intern at the Cheetah Conservation Fund (CCF). Jill helped veterinarian Dr. Robin Gieling administer rabies vaccines to the cats and dogs of the Eastern Communal Conservancies while camping in the African bush. Additionally, Jill spoke to local famers about wildlife conservation and the importance of their role in saving species from extinction.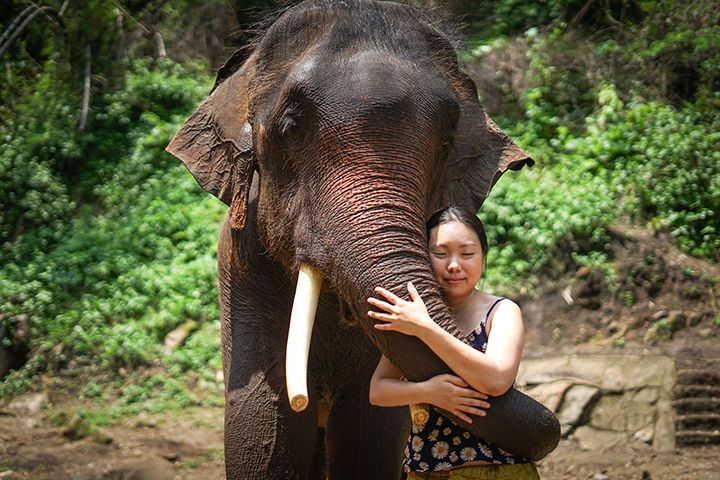 Tracy Hayward – Thailand
Tracy Hayward traveled to Thailand to conduct research on the effects of quality of life on the human-animal bond in Thai elephant keepers and tiger caretakers. Tracy also participated in an Asian elephant blood cross match research for plasma transfusion.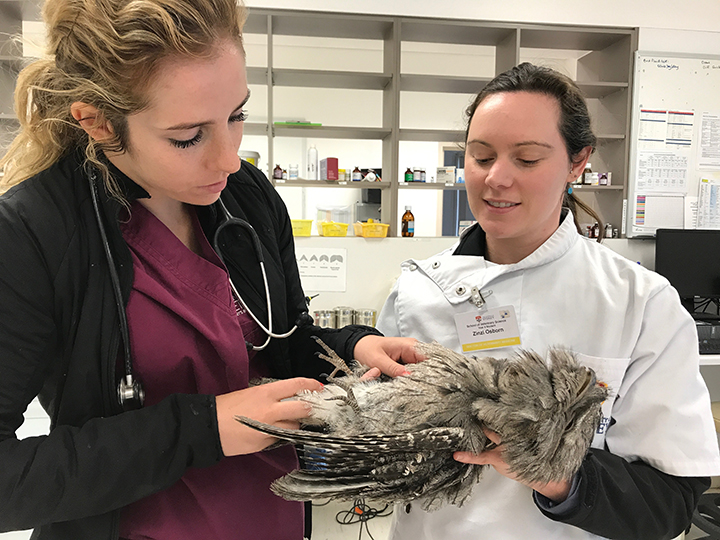 Amanda Garrick – Australia
Amanda Garrick traveled to Australia where she spent her summer in Sydney at the Avian, Reptile and Exotic Pet Hospital. Amanda learned about emergency wildlife care of birds and animals that are unique to Australia. and new species. While abroad, Amanda also had the opportunity to work remotely on a feline research project based in Sri Lanka.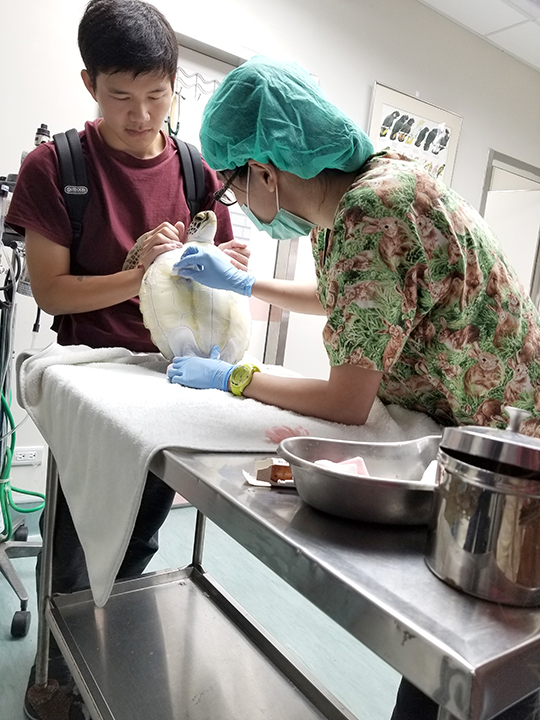 Anna Duh – Taiwan
Anna Duh traveled to Taiwan this summer to learn more about green sea turtles and their nesting sites on the islands off Taiwan's coast. During the first half of the summer, Anna shadowed Professor I-Jiunn Cheng from the National Taiwan Ocean University in Keelung to learn about how his lab operates. During the second half, she researched Green Sea Turtle mothers and their nesting patterns at night.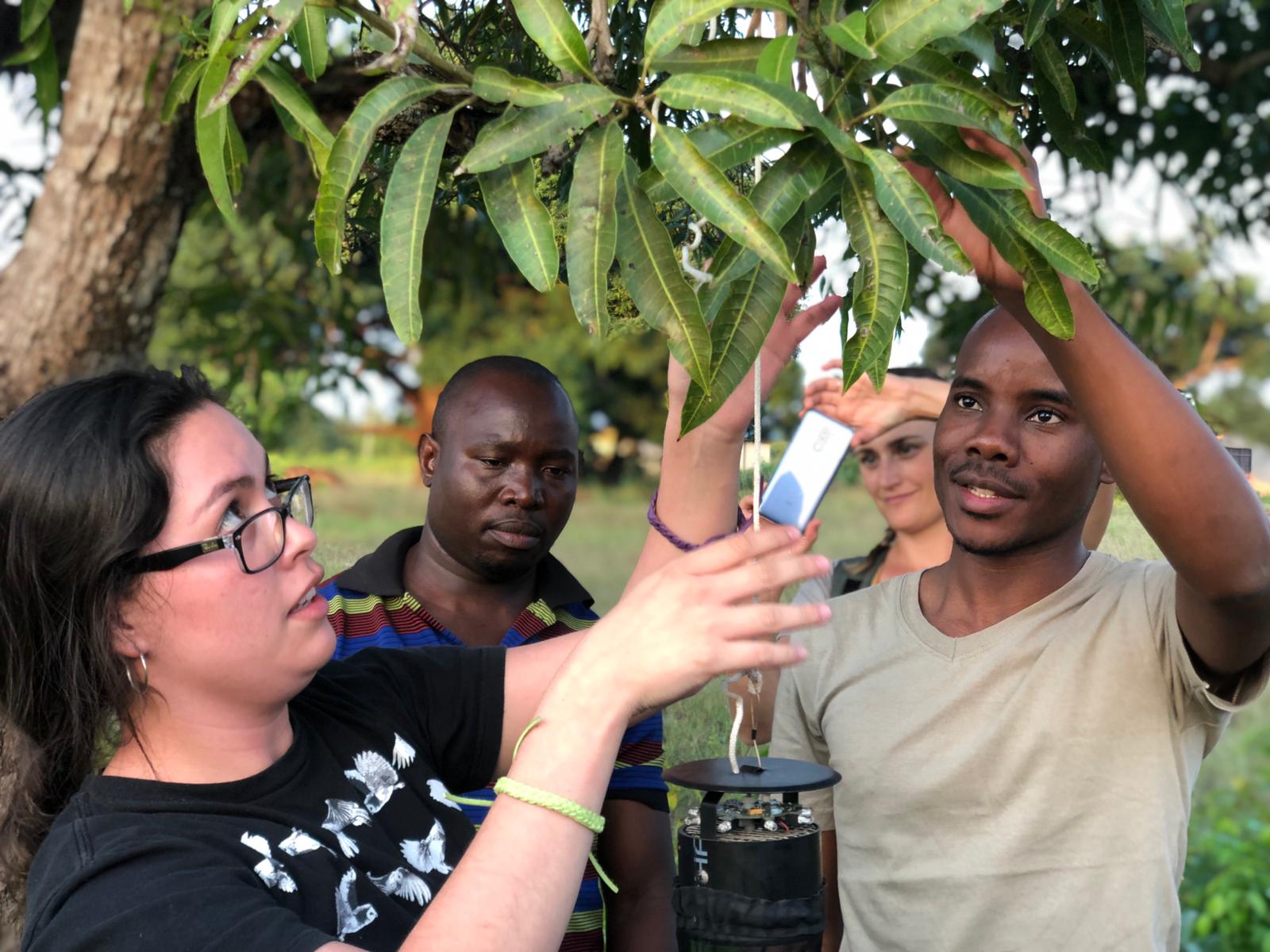 Ashley Birakos – Tanzania
Ashley Birakos traveled to Tanzania where she worked at Sokoine University of Agriculture in Morogoro to improve poultry health. She worked with the team to collect cloacal and oropharyngeal swabs from sick chickens at the two live bird markets in Morogoro to detect Newcastle Disease Virus.
---
 To search for potential faculty mentors; explore the faculty engagement map on our Faculty & Staff Engagement page.
---
Additional Student Opportunities and Programs
Rx One Health
The goal of Rx One Health is to provide a "prescription" or Rx for early career health professionals to prepare them for immediate engagement in global health careers that will demand effective problem solving skills, cross-disciplinary engagements, and solid foundations in field and laboratory activities. The intensive course is aimed at a level appropriate for recent graduates or students in medical and veterinary schools around the world, as well as other early career health, agriculture, and conservation professionals. For more information on the course, visit the course website here.
MOSAIC (Formerly One Health Nicaragua)
Models of One Health Solutions in Action in Communities (MOSAIC), formerly known as One Health Nicaragua (OHN), is a multidisciplinary, student-led project from the University of California, Davis aimed at developing sustainable solutions to address complex health problems and alleviate poverty in vulnerable, rural communities. More information here.